The Surprising State of NYC's Bridges
Diana Eastman
| November 06, 2017 | Published in
Urban Design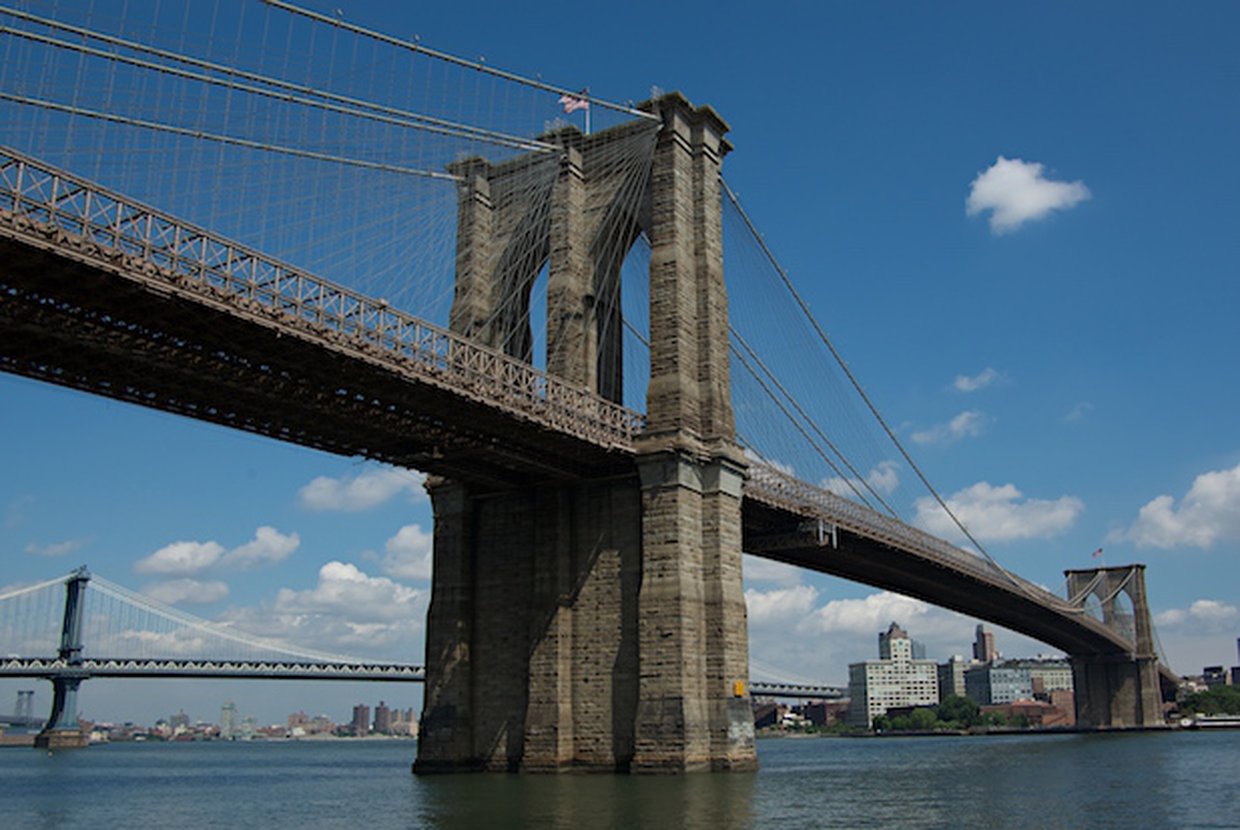 NYC is definitely not the city for people who suffer from Gephyrophobia, or a fear of bridges. There are over 2,000 bridges in NYC alone, and a recent study has shown that 76% of NYC bridges are not quite up to par.
This doesn't mean they are faulty or falling down; it just means they don't meet current design standards for the number of cars they carry on a daily basis. Some have lanes or shoulders that aren't wide enough or low load carrying capacities. A recent study done by State Comptroller Thomas Di Napoli found that 86 bridges in the city, although safe to drive across, qualify as structurally deficient.
Take the Brooklyn Bridge for example. This NYC landmark was built in 1883, decades before people were driving cars across it. The Brooklyn Bridge carries 125,000 cars, 4000 pedestrians and 2,600 bikers from Manhattan to Brooklyn each day. It is no surprise that it is one of the 86 bridges in the city are don't meet the current architectural and structural design standards.
The highest concentration of bridges in need of repair is in Seneca County. Here, about 35% of the bridges fail to meet all of the current requirements for bridges in the area. Both the Federal and state governments provide thorough and systematic inspections of the bridges in the city every two years. During these inspections, bridges are categorized as "structurally deficient, functionally obsolete or not structurally deficient."
Structurally deficient means the bridge is prone to repeat flooding or has poor load carrying elements. This does not mean the bridge is unsafe, however, it is required that strict weight limits are posted and followed
Functionally obsolete doesn't mean the bridge is non-functional, rather that it doesn't meet current design standards for the amount of traffic it carries.
Taking care all of these bridges and bringing them up to code will not be an inexpensive fix. The Department of Transportation estimates that fixing NYC's bridges will cost around $20.4 billion. The city has an annual budget of $27.4 billion to address all of the bridges in the entire state.
NYC wouldn't be the stunning city it is without bridges like the Manhattan Bridge or the George Washington Bridge, and thousands of New Yorkers depend on these structures for their daily commute. To stay updated on the progress of NYC bridges via photos, reports, and videos, check out websites like The New NY Bridge.