Will the Dream of The Brooklyn-Queens Streetcar Ever Come True?
Laura Schier | November 29, 2017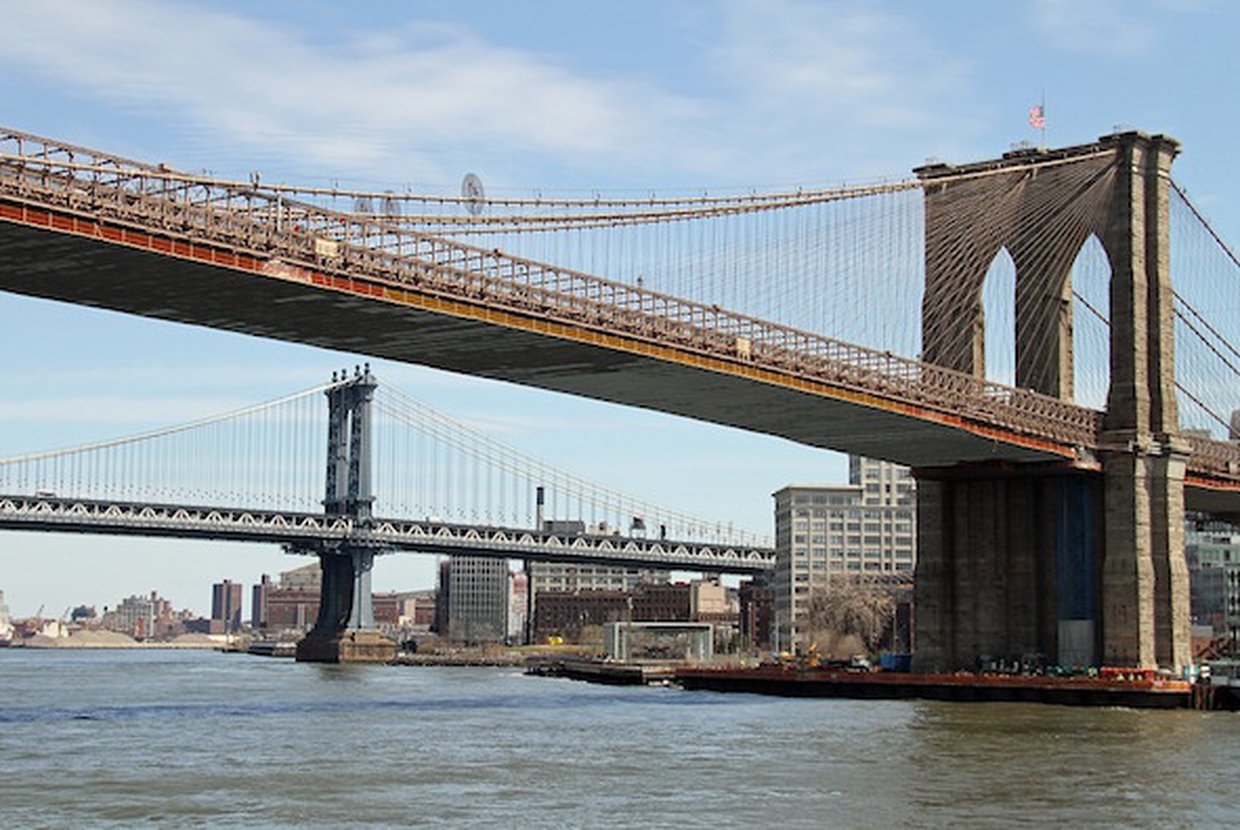 The BQX trolley project, which proposes a 16-mile streetcar route from Brooklyn to Queens, seems to have hit a number of roadblocks which may prevent it from coming to fruition. Two sources connected with the Brooklyn-Queens streetcar recently suggested to the New York Post that increasing obstacles have left this ambitious project in danger of coming to a permanent halt.
The streetcar project continues to be pushed back, due in part to the strained relationship between NYC Mayor Bill de Blasio and Governor Andrew Cuomo. In 2016, City Hall had come to the conclusion that Mayor de Blasio could proceed with the project without state involvement. But as there are currently several state-owned sections of land in the way of the planned BQX route, the mayor will have to work with Governor Cuomo and state officials to get the route approved. One source implied that the future of the project depends on the governor, who "can just say 'no'".
Another issue with the BQX project, as stated by another source connected with the plan, is that there is concern over the lack of integration with the subway and bussing systems. Although the trolley is supposed to be connected to the subways and buses in some way, a detailed plan has not yet been released, raising some questions. And additionally, the MTA has not yet announced whether the BQX will participate in the MetroCard system. Even though this could be an issue, Curbed notes that the success associated with the NYC Ferry hints that using a different payment system for the BQX could still work. And since the de Blasio administration has affirmed that the project can move forward while the BQX and the MTA devise a shared revenue plan, using the MetroCard system has not been ruled out just yet.
And another pressing issue which could prove to be preventative is a lack of budget for the project. Mayor de Blasio admitted back in April that funding for the BQX might not come through, but he remains optimistic that funds will be acquired and the plan can be carried out. if funds are not acquired in the near future, de Blasio states that he and those involved in the project will "cross that bridge when they get to it".
Currently, construction of the project is set to commence in 2019, with service scheduled to begin in 2024. Although many are expressing their doubts about the streetcar's success, Mayor de Blasio continues to be hopeful, and other city officials in support are continuing to push for this aspiring project to be approved.