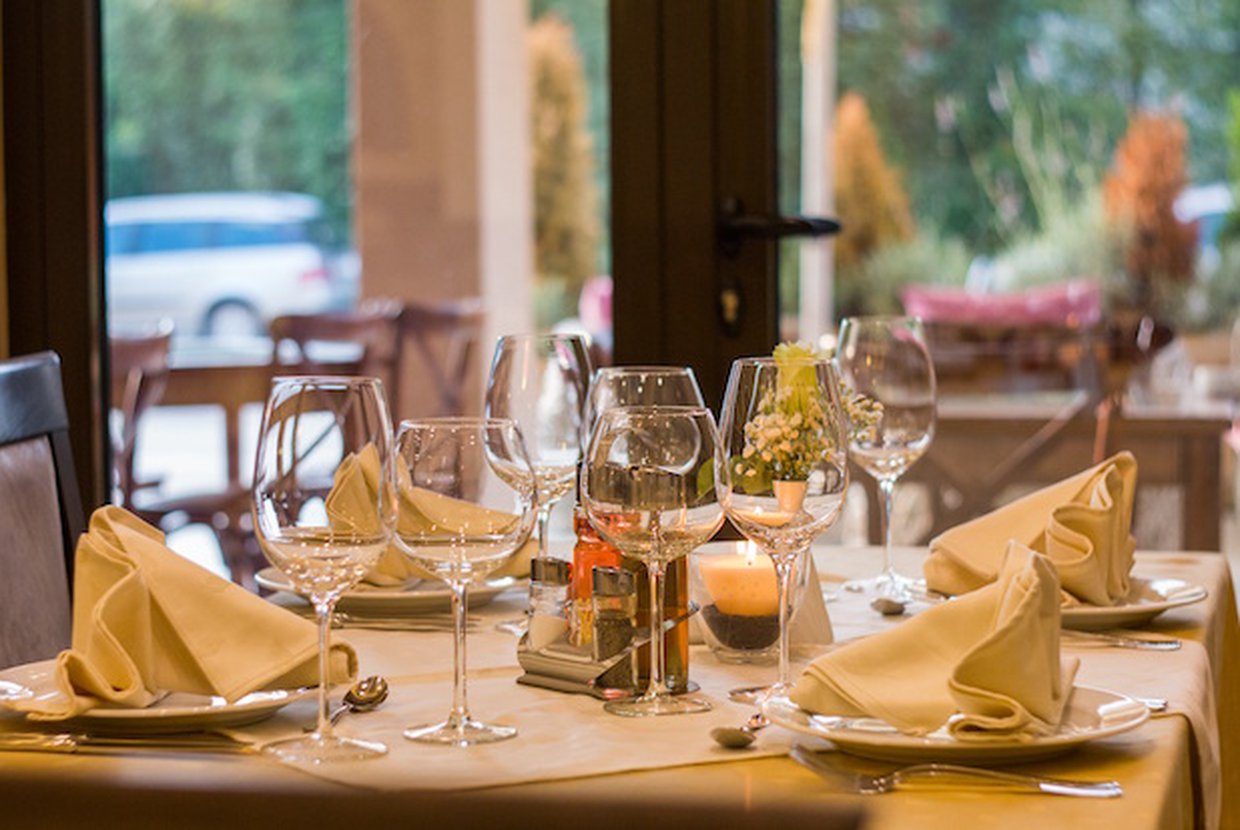 It's almost time to ring in 2018 and one of your resolutions this year should be to try some new restaurants in New York City. Estimates suggest that there are more than 45,000 places to eat and drink in the city, so it can be overwhelming to know which ones to prioritize. Here's a list of some the best restaurants in NYC that you should make an effort to visit in the new year.
1. Masa
This high-end Japanese restaurant is helmed by Masayoshi Takayama, whose extensive training and dedication to sushi are clear in the food of this three-Michelin-star-rated establishment. The cost for each person to dine at Masa is a pricey $595, not including beverage and tax. However, Travel and Leisure magazine states that the experience of dining there transports you into an "ethereal realm where Chef Masa has created one of the premier dining experiences in the world."
2. P.S. Kitchen
Finding amazing food near Times Square isn't always easy. Between throngs of tourists and the plethora chain restaurants, the area can be overwhelming. Thankfully, P.S. is an option. This restaurant on West 48th street gourmet food and atmosphere, just a short walk from the heart of the action in Times Square.
3. The Modern
Another excellent Midtown dining option, The Modern is a two-Michelin-star-rated restaurant overlooking MoMA's Abby Aldrich Rockefeller Sculpture Garden. Chef Abram Bissell offers tasty, eclectic dishes that range from Chestnut Raviolo with parmesan-reggiano and black winter truffles to Herb Roasted Pork Tenderloin with rommes rissolées and wild sorrel.
This Lower East Side gem offers classic Chinese dishes you may recognize like steamed broccoli shoots, but they also have more unique options like their famed Kung Pao Pastrami and Hot Cheese Pizza, D.O.P. While the prices may be a little bit higher than what you're used to paying at your regular Chinese takeout joint, they are still very reasonable for the unique experience you're getting.
5. Ai Fiori
With a name that means "Among the Flowers" in Italian, this restaurant specializes in French and Italian Riviera cuisine and holds one Michelin star. It is located on the second floor of the Langham Hotel and provides diners with a host of seafood, pasta, and meat dishes along with elegant sides such as marinated beets and hen of the woods mushrooms.
It wouldn't be a list of great NYC restaurants to visit without including a pizza joint. Patsy's in East Harlem offers delicious coal oven-made Neapolitan style of pizzas and it has flourished since 1933. If you're looking for a great NYC pizza experience that has withstood the test of time, this your place.
7. Cote
This Flatiron Korean Steakhouse features classic steakhouse dishes with a Korean twist. For instance, you can order the wedge salad with iceberg lettuce, bacon, and tomato, but it also includes a tofu sesame dressing or the shrimp cocktail in gochujang cocktail sauce.
A new year is all about trying new things, and these fabulous NYC dining spots are the perfect places to expand your palate in 2018.