NYC Seller Stories: Doris Yau
Julia Troy
| December 12, 2017 | Published in
Elegran Insider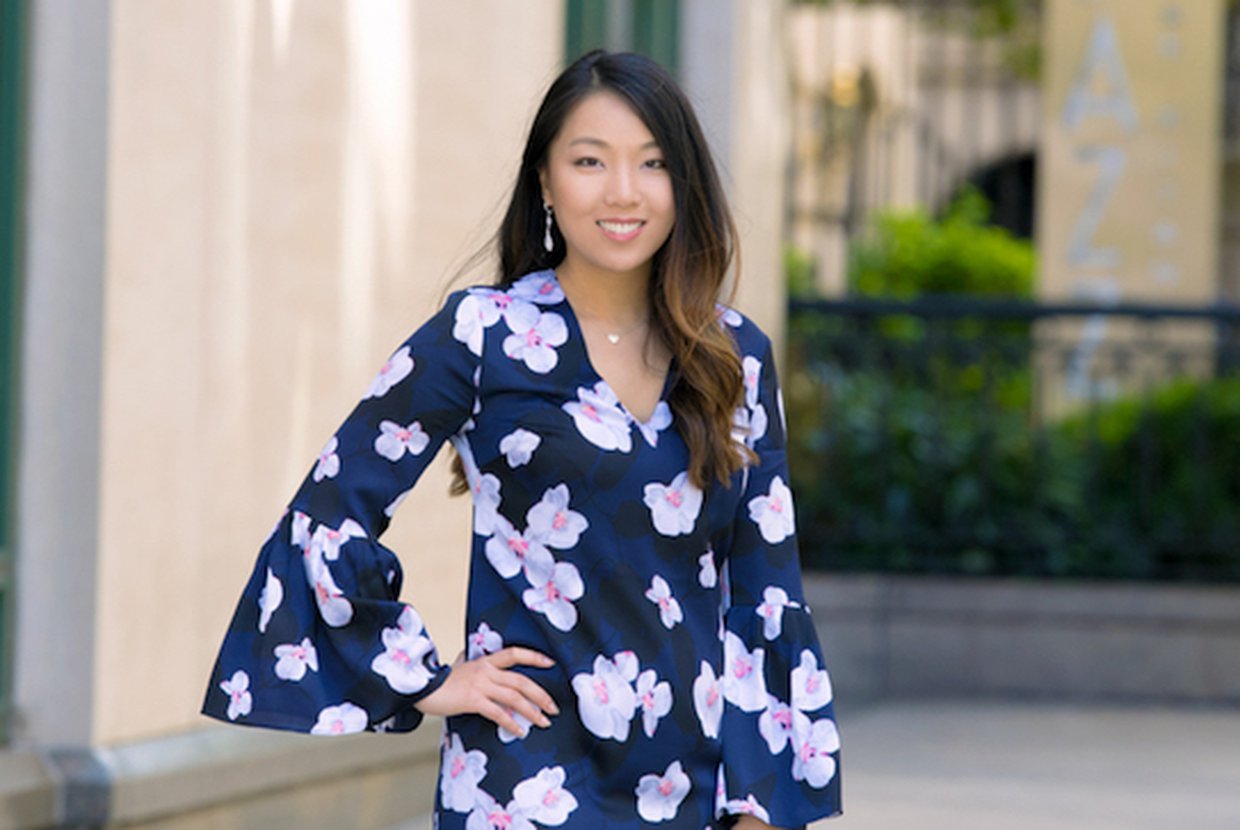 Elegran agent Doris Yau began her career working in the nonprofit sector, but the desire to enter the real estate industry and become an entrepreneur was always something that was in her heart. Now that she has made that dream a reality, she has proven to be a strong advocate for her clients and skilled at navigating the complex world of buying an apartment in NYC. We recently sat down with Doris to learn more about what led her to Elegran, and her thoughts on the current state of NYC real estate.
Can you tell me a bit about your background before you came to Elegran?
I was born and raised in San Francisco and have lived in NYC and New Jersey for the past five years. Before I moved to New York, I studied communications at the University of California, Davis. I was working in the nonprofit sector, and a few years into my career I decided to pursue a Master of Public Administration at NYU Wagner. Although my passion for nonprofits and philanthropy will always remain, I have always been interested in serving others in a different capacity that would allow me to become an entrepreneur and be given full autonomy.
This past summer, I had the opportunity to pursue a career real estate. I had a friend who knew an Elegran agent, Daniel Chun, and after speaking with him and others in the industry, I knew it was the right path for me. I have always loved the idea of working for myself and pursuing a business that was practical and necessary for anyone who needed help finding and closing on a home. That, paired with the fact that I love the NYC real estate inventory and fully believe that real estate will always be a good investment, inspired me to pursue a real estate career full time.
What has been your favorite part of the industry so far?
There is something so exciting about helping my clients find their new home and offering useful advice to help navigate them through their process. Buying or leasing a home can be daunting, and my favorite part is getting to meet new people, make them feel comfortable and supported, and to really develop a relationship. I love listening to my clients' stories and being a thought-partner to really add value to their needs. I also love that being in the thick of the industry, I get first-hand knowledge of new inventory and get to see how NYC real estate is ever-changing and booming.
Can you tell me about a challenging deal you were able to close?
I recently had a client who was struggling with the process of closing on a lease. The building's management was taking a long time to approve the application, and because of the order of their process, it felt counter-intuitive since they had asked my client to sign the lease before running background checks. My client was understandably frustrated about this process, as it was assumed the application had already been approved before signing the lease.
Because of the way things were handled, my client expressed interest in pulling out of the deal altogether. I spoke to the leasing office to speed up the final check and took the time to make my client feel at ease with the application and to sort out the misunderstandings between my client and the landlord. In the end, we were able to close the deal and my client secured a wonderful, brand new apartment.
New construction or prewar?
I am partial to new construction and have an appreciation for the modern design and the details in the finishes. I am also a fan of the open kitchen concept and how great it is for entertaining. I also think these apartments have a lot of resale value since there is a high demand for new construction homes right now. On the other hand, I also love how much character and charm there is to pre-war homes and the richness of the history passed down through it.
What's your favorite NYC neighborhood?
I love every nook and cranny in this city because of how vibrant and unique each neighborhood is. But if I had to pick, I would have to go with either Chelsea or Lincoln Square and the Upper West Side. There's so much charm to those neighborhoods and they offer a great balance between being quaint and quiet while still offering a lot of lively spots where you can go out, meet new people, and fully embrace living in New York City.
What unique skills or abilities do you have that help you be a successful agent?
My ability to empathize with my clients and to really listen to what they are looking for has helped me find them the perfect apartments. In addition, my patience, respect for others, efficiency, and strong work ethic have helped me navigate through this industry and helped me succeed. Seeing everything as an opportunity has allowed me to open up a lot of doors, whether it's cultivating relationships with clients, or establishing rapport with colleagues in the industry.
What do you think are the up-and-coming neighborhoods of NYC?
Long Island City would definitely be one because it has an excellent price point for what you're getting. The new developments out there have so much appeal and are most often a great deal compared to what you would get in Manhattan. Many people are afraid of leaving Manhattan but there is actually a lot of charm in the outer boroughs and they offer a lot more convenience than one may think. If you're looking for a new construction home at a good price with a lot of amenities and easy access to Midtown Manhattan, then I think Long Island City is an excellent option.
What do you think about the current state of the market?
New York City will always be prime real estate, and right now is a great time to buy because interest rates are still low. Those who want to capitalize on that should consider closing on deals now. Also, it's a buyer's market, particularly in the high-end luxury realm, because there is a large amount of luxury inventory, which gives buyers a lot of leverage to negotiate.