Six Ways to Experience the Best of NYC This Holiday Season
Julia Troy
| December 01, 2017 | Published in
How To NYC
,
NYC Lifestyle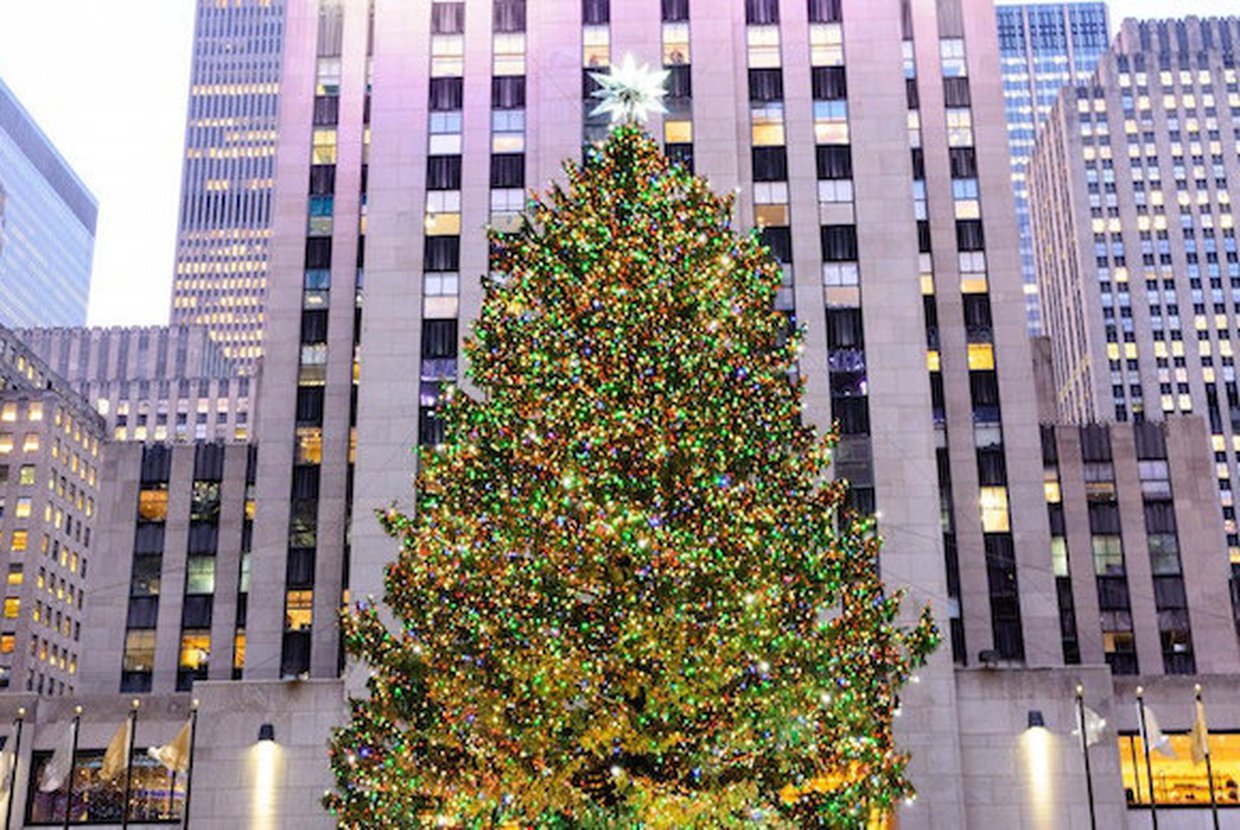 It's Christmastime in NYC, one of the most beautiful and thrilling times to explore the Big Apple. Everyone loves New York during the holidays. In fact, the city hosts more than five million tourists between Thanksgiving and New Years. With so many people moving their way through the city and so many attractions, it can be difficult to know the best places to go to get the full NYC holiday experience. Here are some of the top places and events where you can see (and taste) the best of New York this time of year.
If you love good food and holiday decorations, you'll love Rolf's. This famous Gramercy Park restaurant is as known for the overwhelming amount of decorations that adorn the walls and ceilings as it is for its authentic German fare including schnitzel, bratwurst, and, of course, beer. Get here early or prepare for a wait though, since this eatery fills up fast during December evenings.
The Radio City Christmas Spectacular
You can't beat a classic. This beloved show featuring the famous Rockettes has been happening since 1933 and it's still as fun and cheerful as ever. If you have children, this show is perfect for all ages with it's flying Santa and 60,000 pounds worth of props. The show started its run this year on November 17th, and you can catch it through January 1st.
Light Up the Night Hanukkah Gala
This annual party takes place in Lower Manhattan's Museum of Jewish Heritage and draws about 500 attendees. For $100 a ticket (or $180 for a pair) you get a delicious dinner buffet, an open bar, and beautiful views of the New York harbor, the perfect way to ring in the holiday. This year's gala takes place on December 14th and tickets are still available.
The Rockefeller Christmas Tree
It doesn't matter how many times you've seen it, the Rockefeller Center Christmas Tree always remains one of the most awe-inspiring Christmas sights. This year, the 78-foot tree is covered with 45,000 LED lights, which will be lit every night until 9 pm through January 7th. If you're willing to brave the crowds, try to get out onto the ice rink below the tree to get a true Christmas card picture-perfect experience.
This famous (or infamous) event takes place in NYC each year and brings hordes of drinkers dressed as Santa into NYC's bars. While it may just seem like an excuse to drink while dressed like Father Christmas, this is actually a charitable event where participators donate to Santacon's many charities to ensure entrance into participating bars. Event organizers also encourage participators to follow "Santa's Code" which calls for them to be respectful, clean up after themselves, and stay safe. This year's Santacon will be held on December 9th and begins at 10 am.
New Year's Eve in Times Square
Of course, there's no better place to close out the month (and the year) than at the Times Square New Year's Eve event. Every year people across the globe turn to their TVs when the clock strikes midnight to watch the ball drop in Times Square. This year, you could see it happen in person. The official website for the even recommends you get there as early as possible in order to get a good spot, but no matter where you stand you're sure to have a fun time ringing in the new year with New Yorkers and visitors alike.