2017 NYC Real Estate Reports Show Steady Residential Market
Kristina Kennedy-Aguero
| January 03, 2018 | Published in
Real Estate Market Trends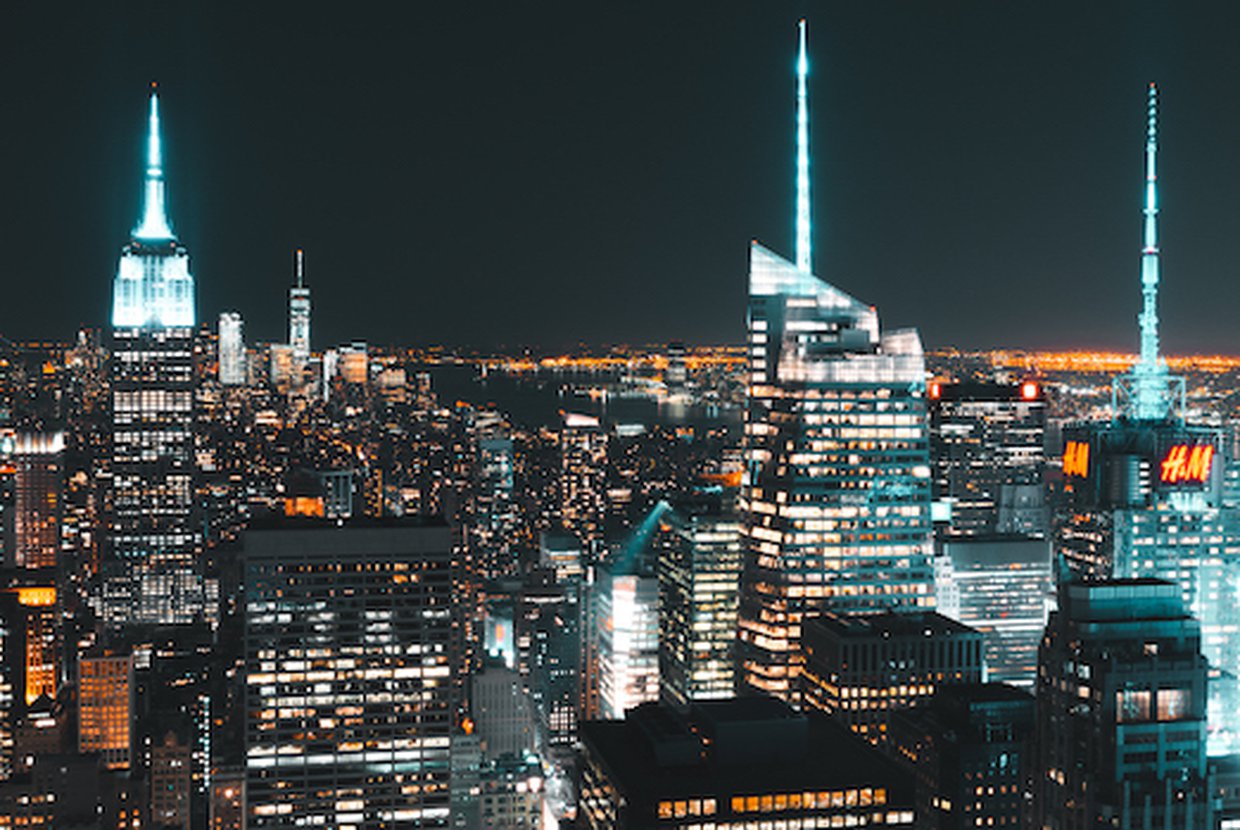 Now that 2017 has come to a close, experts and analysts have been taking a closer look at how the Manhattan real estate market performed in the past year. Despite a slow down in the luxury market, the New York Times reported that the Manhattan residential market remained healthy throughout the year, and there continues to be a strong demand for homes in NYC.
According to November monthly figures released by the brokerage Citi Habitats, rents in Manhattan have maintained stability, while in Brooklyn, prices dropped slightly. The highest median rent in Manhattan is currently $5200, in SoHo/Tribeca, and the lowest, $2155, in Washington Heights. The average rent for a studio apartment in Manhattan is $2374, which is a decrease of 2 percent on the October figure. One and two-bedroom properties have increased by about 1 percent from last month to $3260 and $4042, respectively, while three-bedroom properties have remained stable at $5470. Vacancy rates in Manhattan have risen slightly, by 0.12-percent, to 2.14-percent, the highest rate in more than 8 years. Fifty-one percent of all rental transactions in Manhattan in November included concessions.
In Brooklyn, DUMBO, had the highest median rent at $4400, while Crown Heights and Bedford-Stuyvesant came in with the lowest median rent of $2400. Average rents dropped by 1-percent from last month, on all sizes, apart from three-bedrooms, which remained stable.
Overall, reports showed that fewer people are signing high-priced luxury rental agreements. The gap between what landlords want to get for their property and what tenants are prepared to pay seems to continue to widen and concessions remain high. The average amount of time apartments costing $10 million or more spent on the market in 2017 was 213 days, up from 206 in 2016.
The most expensive NYC real estate transactions of 2017 took place toward the end of the year when three penthouses on the 92nd and 93rd floors of 432 Park Avenue were sold to an unidentified buyer for $91.13 million. The Times spoke to real estate professionals who expressed confidence that the NYC market will continue to hold throughout 2018. The average sales price for a Manhattan home was $2.2 million, the same as it was in 2016. It is estimated that sales of co-ops and condos reached $25.9 billion in 2017, which is consistent with 2016 numbers.

Despite the steady residential market, Jonathan J. Miller, the president of the Miller Samuel appraisal firm, told the Times that he expects to see further changes when it comes to the selling of luxury homes.
"We're closing out of an era of new superluxury developments from over the last five or six years," said Miller, quoted by the New York Times. "They have been built and sold, and we're moving onto the next phase."
This doesn't mean there's been a major slowdown in luxury construction, however. A report by CityRealty shows that at least 72 new buildings will be constructed in the next few years, bringing 5,636 apartments to the Manhattan market between 2018 and 2020. What's more, market analysts are confident that these buildings will attract new residents, despite the slowdown in the luxury market.
"There are unique buildings that are so special — because of location, amenities or architecture — that they can buck the trend," said Gregory J. Heym, chief economist of Terra Holdings, told the New York Times.
One thing is certain, people are still consistently vying for an NYC apartment, a trend that is not likely to change anytime soon.