New developments (and condo prices) continue to rise in Flushing
Diana Eastman | January 17, 2018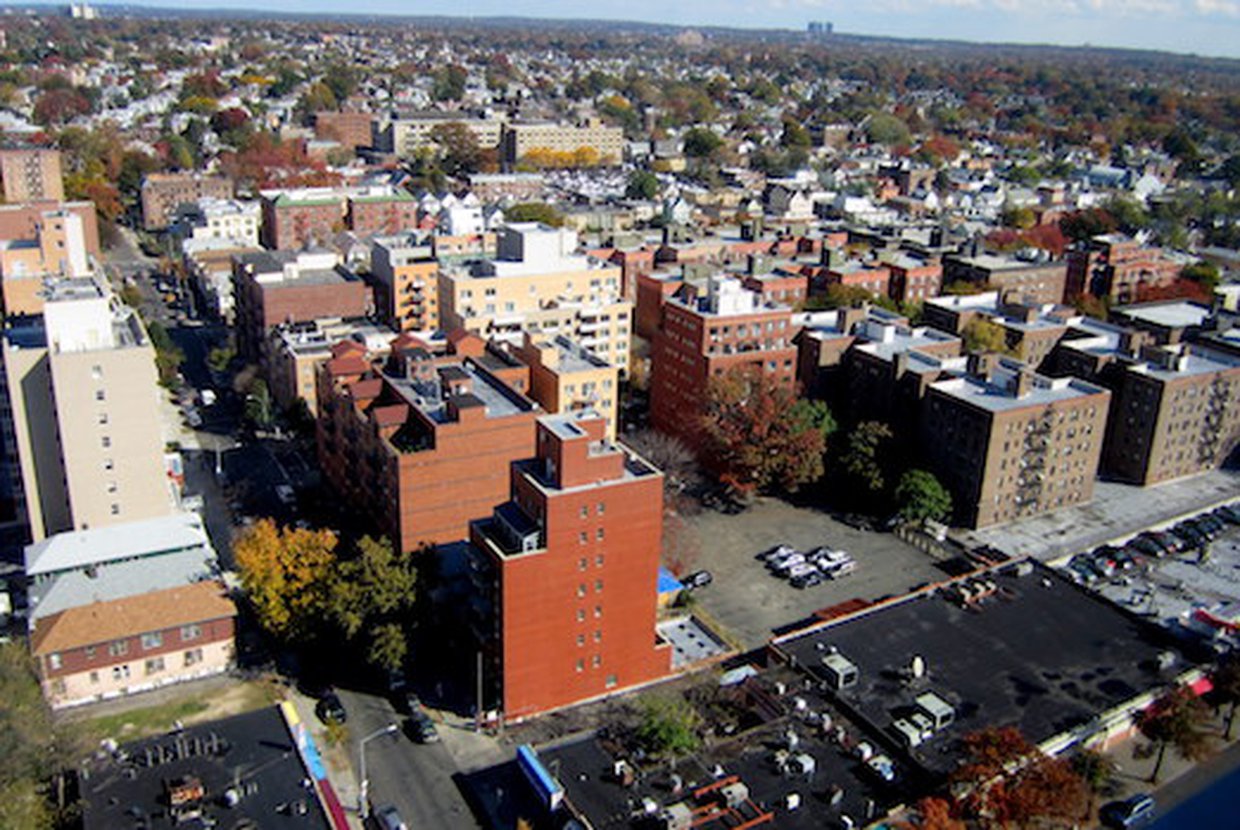 One of the stops on the Long Island Railroad is getting a new neighbor: a 28-home condominium project at 136-46 41st Ave. Two Chinese developers are planning to dub the Condominium building the" Flushing Highline." The name choice presumably mirrors the names of buildings in Chelsea located close to the Chelsea High Line. Of course, the Chelsea High Line is a beautiful park located on the spot of a former railroad line, while the station in Flushing is an above ground commuter train.
Back in 2006, Hua Yuan Development filed an offering for a seven-story building that included plans for eight commercial units that were to be designated for medical offices. According to Google Maps, however, the project topped out years ago.
In 2016, Hua Yuan bought the development company from its partner Goldstone Management after Goldstone went bankrupt. According to recent real estate reports, Hua Yuan bought the company for $17.8 million. When reached for comment, one of the condo plan's sponsors confirmed to The Real Deal that the now-stalled Flushing development would be moving forward, but refused to answer any further questions.
Many believe that the growing demand from Asian buyers in the Flushing area may be the motivation behind building a condominium that attracts luxury buyers to the area. However, that may not be the whole story. Last year, Helen Lee, an executive vice president at developer F&T Group, told the Commercial Observer that the idea that the vast majority of Flushing buyers are overseas investors is a fallacy. She explained that 10 to 20 percent of the buyers in the area are Asian overseas investors, while the rest are domestic.
This Queen's neighborhood is experiencing a renaissance as new real estate continues to pop up in the neighborhood. Condo prices in the area have been on the rise for some time, with prices jumping over 30 percent between 2011 and 2016. The Flushing Commons, a 1.8-million-square-foot mixed-use development sold out all of its 148 luxury apartments in November 2016. Two-bedroom homes in the building went for between $1 million and $1.5 million.