Coming Soon: One Vanderbilt, NYC's Tallest Midtown Office Building
Laura Schier
| January 22, 2018 | Published in
NYC Lifestyle
,
Urban Design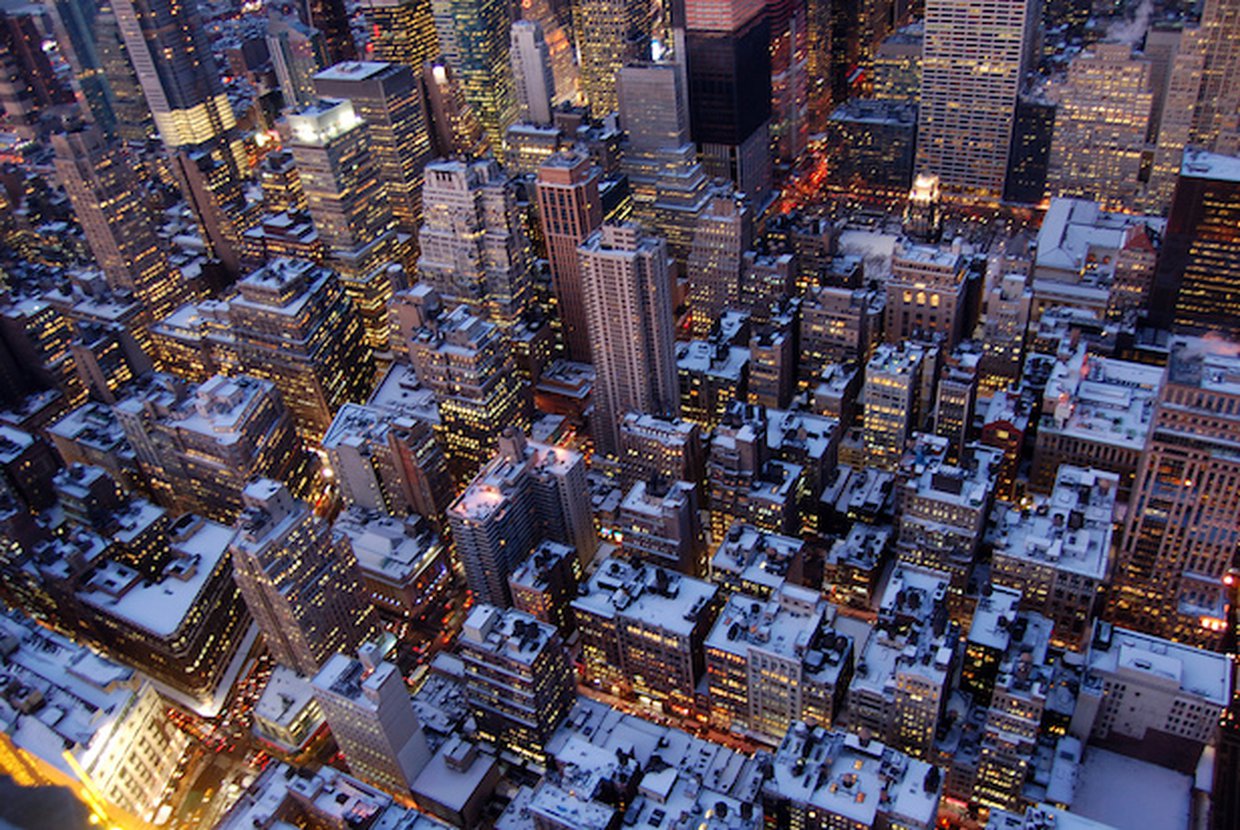 Coming soon to the Grand Central District is One Vanderbilt, the soon-to-be tallest office building in Midtown, Manhattan. This future giant will join the Empire State Building and the Chrysler Building to become one of NYC's three-point towers that define its iconic skyline.
Developed by SL Green and designed by Kohn Pederson Fox, One Vanderbilt seeks to create a perfect balance of public realm and private enterprise. Fitting harmoniously with its neighbor, Grand Central Station, the supertall building serves as both a dynamic work environment and a crucial part of Grand Central's spatial sequence, welcoming NYC commuters who will pass by the building daily. Construction began in February 2017 and this past June the building's first steel column rose above the ground. One Vanderbilt is planned to rise to an impressive 1,401 feet tall when construction is finished in 2020 and will feature one of the highest observation decks in the city, situated at 1,000 feet above ground. The indoor/outdoor space will be accessible through Grand Central Terminal and is expected to be similarly popular to the Empire State observatory, which could generate a high amount of revenue for the city.
The interior of One Vanderbilt is planned to be a visionary and ideal workplace. The future supertall's website boasts floor-to-ceiling windows and 360-degree views which will open up the space, along with top- of- the- line amenities that will make it an upscale and highly desirable place to work. One amenity, in particular, will be a world-class dining facility, located on a 30,000 square-foot floor that all tenants will have access to. TD Bank agreed to lease 200,000 square feet on the ground floor and will serve as the building's anchor tenant. The leased space will feature a flagship store that will be situated on the corner of 42nd Street and Madison Avenue. One Vanderbilt's office space will span over 58 floors; the building's low floor count is due to each floor's high ceiling heights, ranging from 14.6 to 20 feet tall. This will maximize tenants' space and comfort and let in as much natural light as possible.
One Vanderbilt is in a prime location, situated in the heart of NYC's business district with the closest access to Grand Central Terminal. This area is also perfect for future homebuyers looking for an apartment in close proximity to work; recent real estate prices in Midtown East range from around $400,000 to $6.4 million, and those looking for an apartment in the area can find available homes in Midtown East here.