Countdown Clocks are Now Installed in All Subway Stations
Laura Schier
| January 11, 2018 | Published in
NYC Lifestyle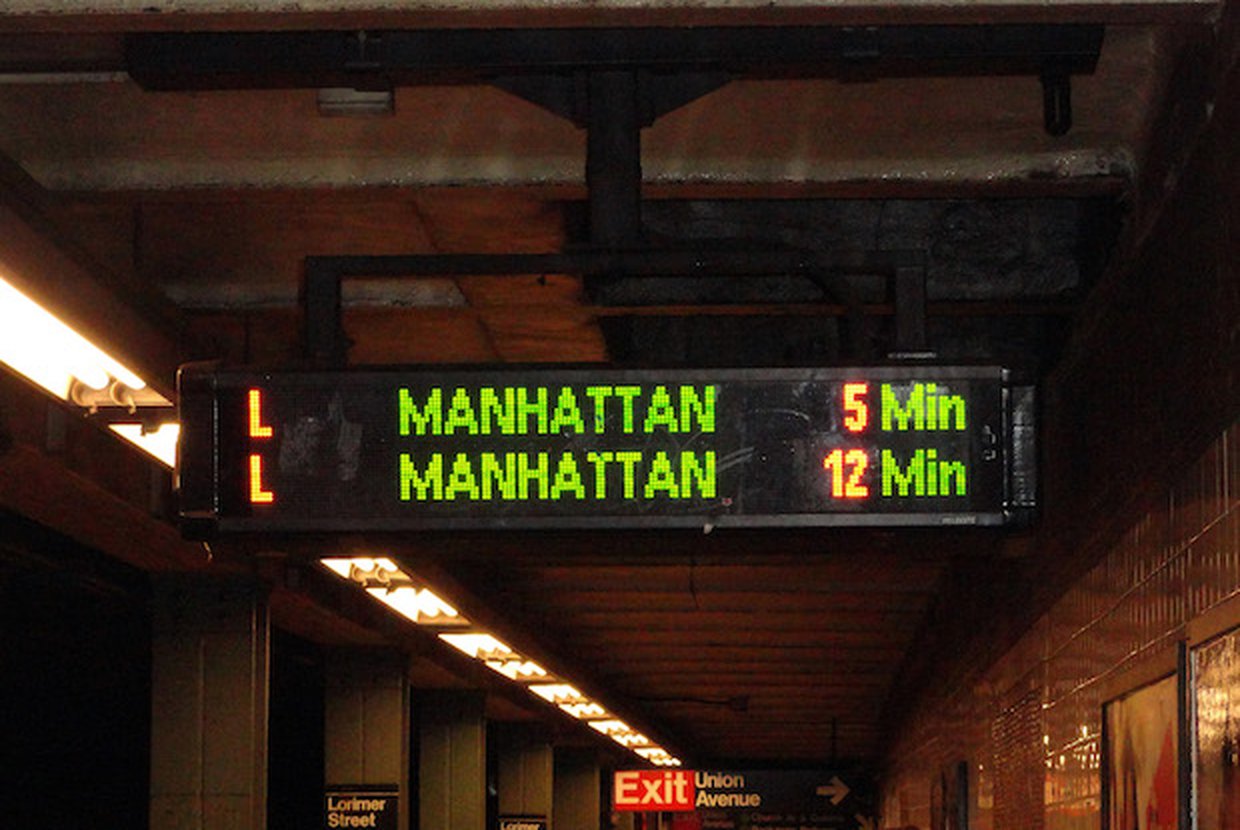 Every subway station in NYC now has countdown clocks, thanks to the Metropolitan Transit Authority's self-made goal to install them on the platforms of all 471 stations by the end of 2017. Commuters can see the arrival time upgrade on cell phones and computers, according to the New York Daily News.
The countdown clocks have taken over 10 years to be fully installed in NYC subway stations. The installation process began back in 2006 when the MTA put the first message boards with train arrival times onto platforms on the L line stations. Countdown clocks then expanded to the 1, 2, 3, 4, 5, and 6 train lines in 2008. According to MTA officials, a "fatal flaw" in the software caused costs for the project to increase by over $30 million and installations to be delayed for years. In 2010, MTA officials used already existing infrastructure systems to install more countdown clocks instead of using new technology, which cut costs.
One delay affecting the project was a decrease in available budgeting, due to the Great Recession in 2008. Other problems over the years included a hard-to-read sign at Bleecker Street, which was installed a parallel angle to the platform instead of perpendicular, and, before the MTA installed cooling systems, a clock shutdown in 13 stations in 2011 caused by hot weather.
The final lines to receive countdown clocks were the A and 7 lines, along with the Brooklyn Franklin Avenue shuttle. The MTA used existing technology to install the new system for those spots, which is a lot less expensive than the clocks initially installed. The 7 line was the last to be fully completed, with countdown clocks installed at 22 new stations in the last week of December. The installations at these stations included the MTA's newest addition to the system, Bluetooth-enabled beacon devices located on every train and platform at each station. The MTA also has a SubwayTime app, in which commuters can access arrival times on cell phones and other devices.
As countdown clocks with real-time notifications have existed for years in cities such as London, Washington, and Paris, this innovative change to NYC subways was welcome (and overdue). Digital clocks will allow commuters to have more convenience with the knowledge of train arrival times, and better manage their daily travel. Its accessibility will definitely alleviate some of the anxiety and frustration that comes with the rush hour commute. The clocks could also prove helpful by providing useful information during emergencies.