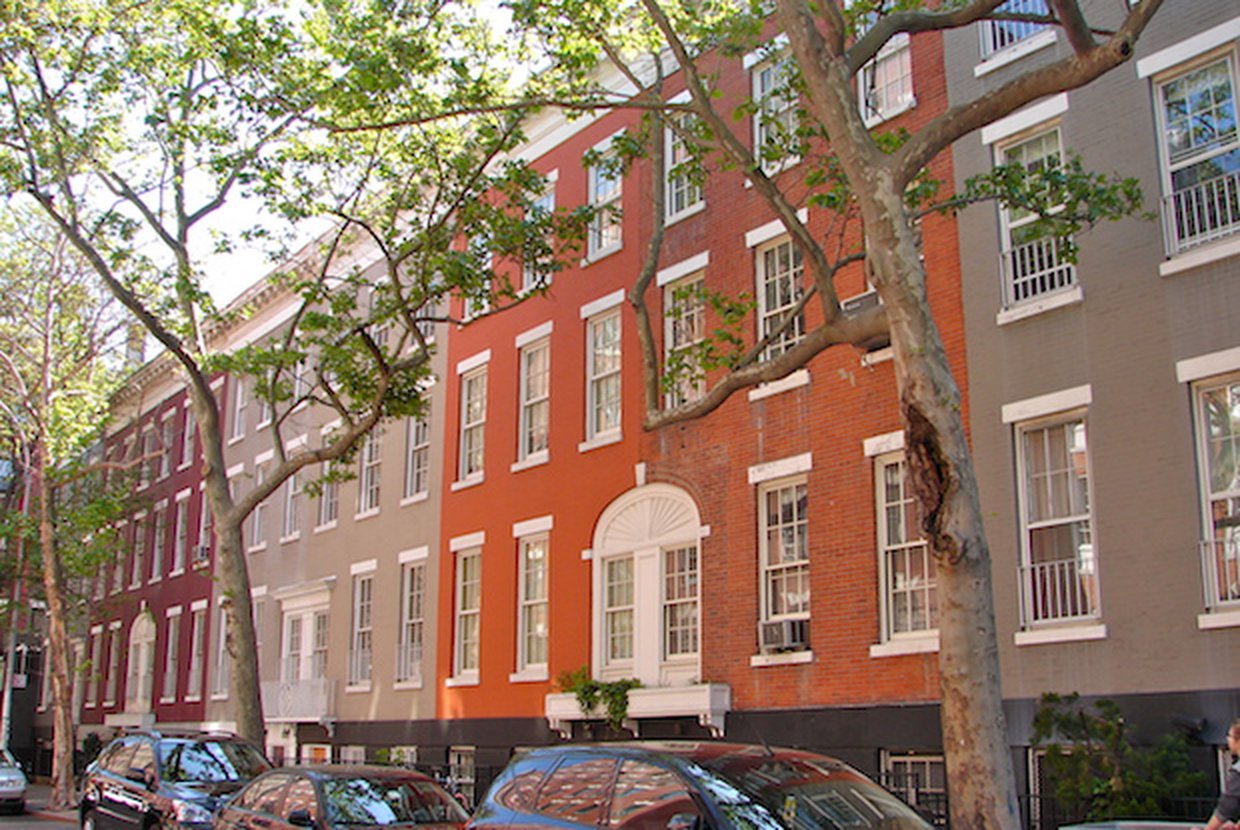 Looking to learn more about this beautiful city and the architecture in it? A new tool has got you covered. The new interactive map produced by the city's Landmarks Preservation Commission (LPC), is simple to use and provides the user with lots of interesting information. The Discover NYC Landmarks map contains extensive details about each of the 141 historic districts of the city. In addition, with just a click, users can find detailed information about almost 34,000 individual buildings.
The original version of the map, which was launched early in 2016, pinpointed over 1,400 city landmarks. It included scenic landmarks, historic districts, interiors, and individual buildings. The new version delineates each historic district in light tan with individual buildings shown in a darker shade. Individual landmark buildings are identified in pink. Blue circles mark Interior Landmarks, while gray circles represent Calendared Individual / Interior Landmarks, that is, those which are currently under consideration by the LPC.
A pop-up screen appears with a click on any of these symbols. For the historic districts, the complete name appears along with the borough in which it is located, and the designation date. There is also a link to the landmark designation report which opens a PDF in a new tab. A click on a dark tan building reveals its name, date of construction, the architect or builder and the owner or developer. It also notes the style, construction material, and also if it has undergone any alterations. In addition, the building type, along with its original use, and its tax block and lot are noted.
A click on any pink area- an individual landmark building, or a blue spot -an interior landmark, reveals its landmark type and designation date, along with its complete address, the architect, style and the construction date. Again, there is a link to the landmarks designation report.
Additionally, the 'Landmarks near me' tab lets the user enter an address and find a landmark found within a chosen distance from their location. The bottom tab lists hundreds of different primary building styles, such as Gothic, Regency or Queen Anne. There are also several hundred names of individual architects or builders, and many different building types. There are fourteen separate construction eras to choose from. These options allow users to employ either a quick, or advanced, filter to refine their searches and quickly and easily find whatever they are looking for.
The amount of information on the site is impressive, and the LPC encourages people to get in touch with them at this contact page if users have any questions or suggestions. Part of the idea behind the development of the interactive map was to increase the transparency and efficiently of the LPC and to improve the public's access to the information contained in the agency. They hope that not only historians and academics will find the information of interest, but anyone who is curious about the history of NYC. Community groups, stakeholders, and homeowners can find a wealth of knowledge about their neighborhood and their own buildings. This can serve to strengthen community spirit, promote perseveration projects and enhance residents' appreciation for their neighborhood.
The LPC has also begun the make presentation material available to the public online before their weekly meetings. They are making their application process easier, and are launching new online tools to help people in their research. The goal is to encourage New Yorkers to value and respect their history and to actively preserve it for the future generations.