Embrace the Icy Weather With NYC's Newest Museum Exhibit
Laura Schier
| January 05, 2018 | Published in
NYC Lifestyle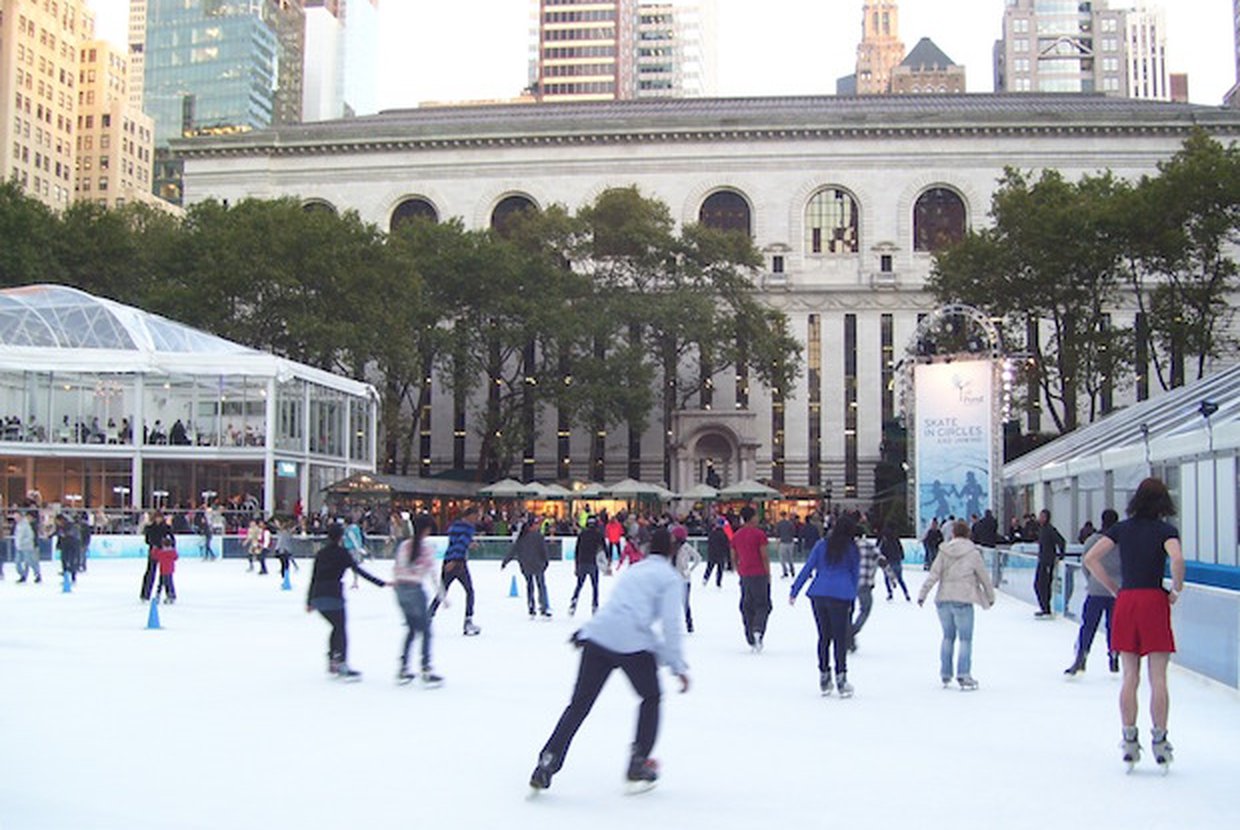 The Museum of the City of New York (MCNY) recently unveiled a new ice skating exhibit detailing the history of ice skating in the city. Called New York on Ice: Skating in the City, the new exhibit invites museum-goers to explore the evolution of this popular recreation in NYC.
New York on Ice, sponsored in part by the Katzman Ernst Family Foundation, Michael Mercure, Kenneth G. Shelley, and Robert C. Shmalo, officially opened to the public on December 20. The exhibit goes through hundreds of years of history, detailing ice skating's British and Dutch origins. It shows how its popularity increased in the 19th century, becoming a favorite winter activity among New Yorkers, and how competitive skating events dominated skating arenas in the 20th century. Its accumulated integration into NYC's culture has changed the city's landscape. The design of Central Park, hotel skating rinks, recreational rinks, and spacious arenas designed for events have transformed public areas and parks throughout the city.
The exhibit portrays the rich history of skating in NYC through posters, costumes, vintage photographs, and paintings, to name a few. Some notable vintage photographs include historical events in the city such as a speed-skating race in Central Park, and others portray a typical wintry day of skating in parks throughout the city, such as Lasker Rink and Sara D. Roosevelt Park.
New York on Ice also ponders the future of ice skating, specifically concerning affordability and space for hockey skaters, figure skaters, and recreational skaters as well. The MCNY is hosting an event for those interested in this future, and how ice skating can become more accessible for New Yorkers, both for sport and recreation. The event, called "What's Next for Ice-Skating in New York?", will accompany the New York on Ice exhibition, and will invite participants to contribute in a conversation. Leading voices in the skating world such as Sharon Cohen, founder and CEO of Figure Skating in Harlem, Florence Ngala, alumna of Figure Skating in Harlem, and Elise Preston, Skating Director of Wollman Rink will be participating in the talk.
Another event inspired by New York on Ice, called New York's Golden Ice Age, will take place on February 23. The event will be at MCNY as well and will start off with a conversation with Stan Fischler, a hockey expert for MSG Experts since 1954. Afterwards, event attendees can enjoy a skating performance by the Ice Theatre of New York, inspired by revues from the 1930s and 1940s which were typically performed in nightclubs. The performance will take place in the Museum's Rotunda, on synthetic ice provided by the Ice Theatre.
New York on Ice is a unique presentation of the iconic history of ice skating in NYC, and celebrates the recreational and professional nature of the sport. This exhibit is scheduled to be open to visitors until April 15.