Facing Financial Uncertainty, The Met May Consider Selling Real Estate
Kristina Kennedy-Aguero
| January 16, 2018 | Published in
How To NYC
,
Neighborhood News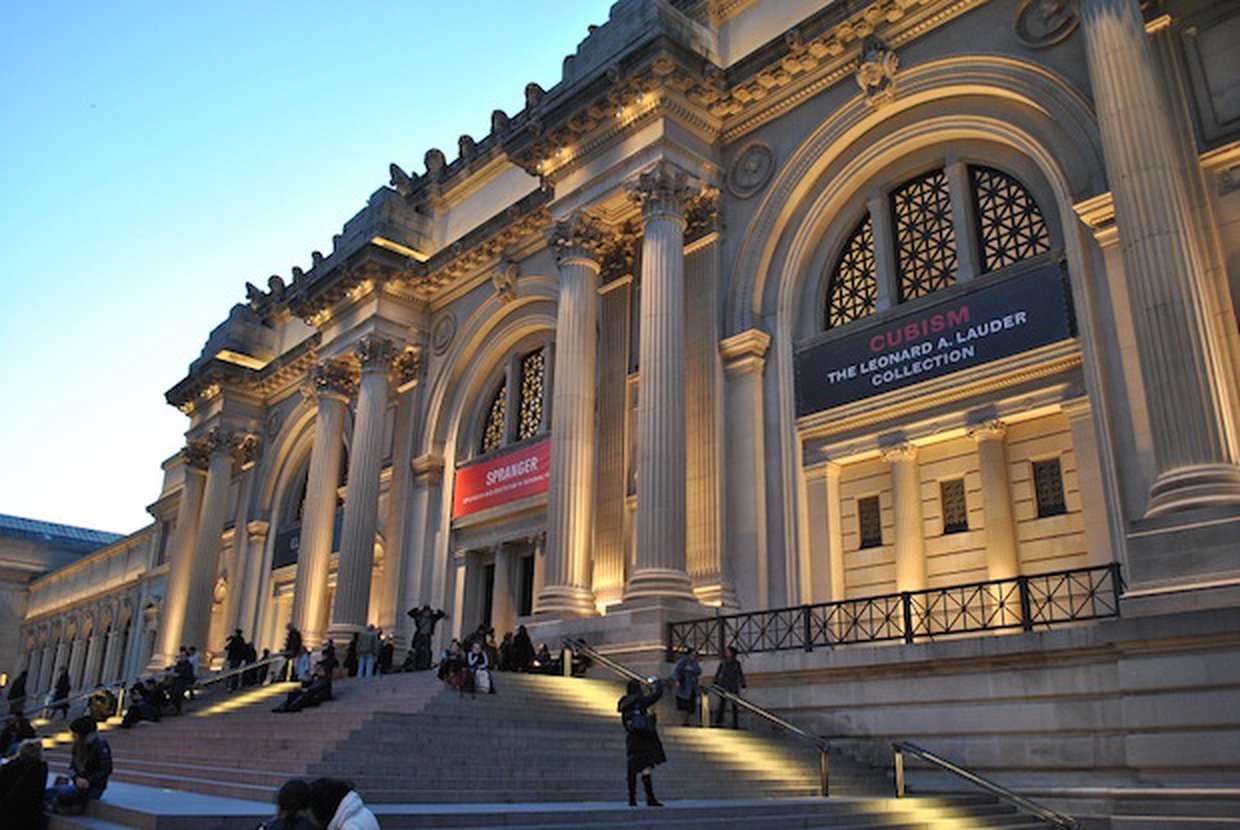 As the Metropolitan Museum of Art (Met), tries to solve its financial problems, they are looking at the possibility of selling off valuable real estate to bring in some cash.
The Met is currently facing a $10 million deficit, complicated by cutbacks in public funding, and increasing competition from other galleries. Although the 2-million-square-foot museum contains more than 2 million pieces of artwork covering five-thousand years, this great piece of New York heritage has fallen into a financial crisis.
Phillippe de Montebello directed the institution for 31 years until his retirement in 2008. Thomas Campbell, a former tapestry curator, took over the position and has been held at least partly responsible for the demise. After a number of controversies, Campbell resigned in February 2017.
A new director is expected to be named by June, and the interim director is Daniel H. Weiss, the former president. He is working to help the museum function in a way that is more transparent and accountable. The Met has long faced management problems from its 101-member board of trustees and top executives, many of whom hold their positions as a status symbol and make little or no contribution to the running of the museum, with power being held by a very small minority.
Already in financial difficulties, in 2016 the Met spent an astounding $65 million on a new entrance plaza. When Weiss took over he immediately began an austerity project connected to the museum's spending. He put on hold a proposed a $600-million project to convert the southwest wing into a contemporary art gallery. He is now hoping to converse with the architects about the possibility of realizing some less expensive projects.
The Met is also considering whether to renew the $17 million a year lease on the Met Breuer, which expires in 2024. This landmark building by Marcel Breuer at 75th Street on Madison Avenue used to house the Whitney Museum of American Art before being taken over by the Met in March of 2016 after investing $15 million in upgrades. Finally, the most controversial of the Met's fund-raising plans is the introduction of a $25 entrance fee for non-New York residents.
However, all these measures still leave the Met short on funds, so the sale of their valuable real estate assets is looking like a real option. They own an executive apartment located on the second floor of 993 Fifth Avenue. The apartment in this seventeen-story white-glove coop is where the museum's director is housed. It was just vacated last week by Campbell, although he actually resigned nearly a year ago. The building, situated across from the museum and Central Park, between 81st and 82nd Streets, was designed by Emery Roth in 1935. It is a distinguished limestone-clad building with an elegant wood-paneled lobby.
The amount of revenue that the museum would make from the sale is not clear. In May of 2017, an apartment with four bedrooms on the fourth floor of the same building sold for $8.3 million. While two on higher levels are currently on the market for $17.5 millions and $25 million, so it certainly looks as if the sale could bring in some serious money to help the iconic institution.