Five Major Real Estate Projects Headed for NYC in 2018
Diana Eastman
| January 19, 2018 | Published in
NYC Lifestyle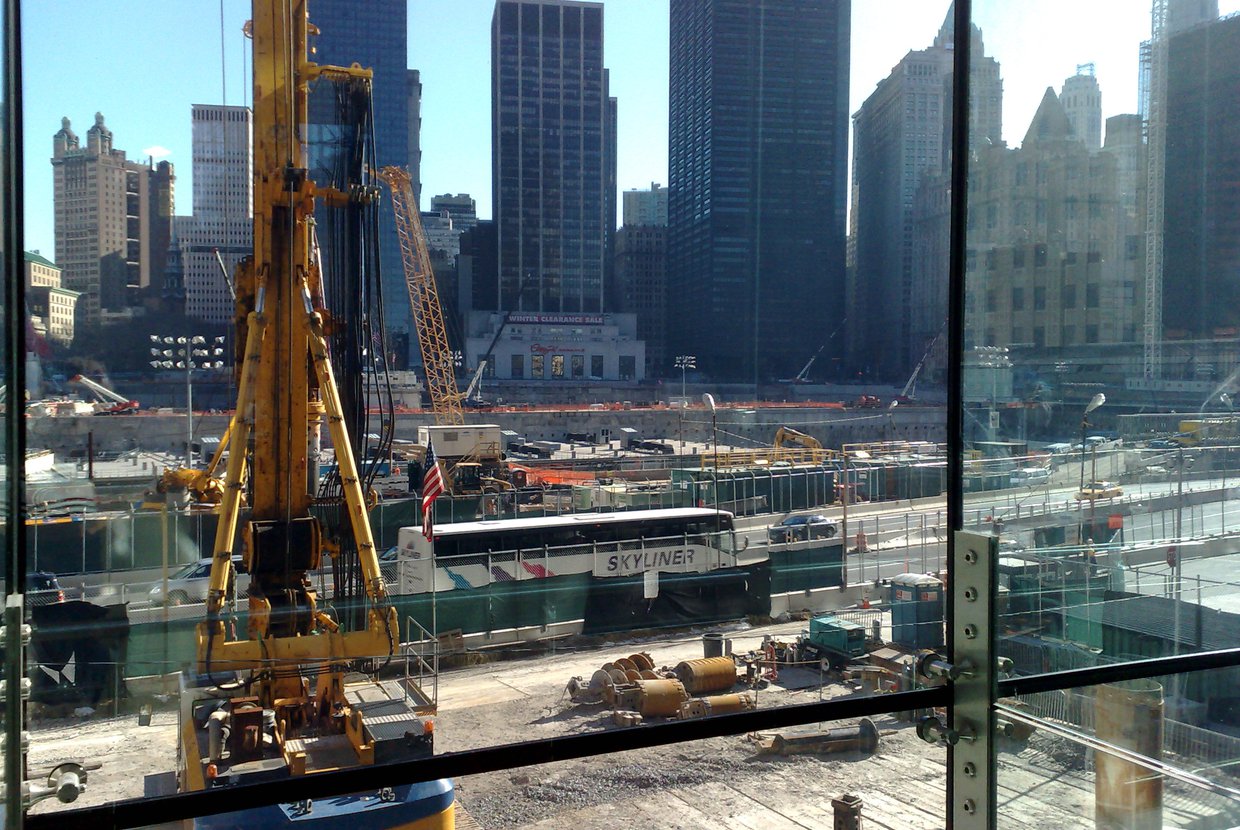 So far, 2018 is shaping up to be a major year for the NYC real estate market. There is talk about significant commercial and residential projects in the works across all five boroughs. Queens, Brooklyn and East Harlem, in particular, are all in line for massive projects that will change the real estate game in the new year. The Real Deal recently highlighted some of the biggest real estate projects that will be happening in 2018, here are some of those planned developments and the neighborhoods they will impact.
What was once a city of industrial plants and warehouses is now a hipster magnet, complete with trendy eateries, landmark brownstone streets, museums, charming coffee shops and stunning outdoor spaces. Brooklyn has morphed into NYC's most populated borough and features neighborhoods as unique and diverse as the people who live in them. From waterfront views and celebrity spotting in Brooklyn Heights to the laidback, pedestrian-friendly area of Bushwick, Brooklyn offers stunning real estate, incredible restaurants, and the big city culture New Yorkers love without the traffic and crowds of downtown.
New Projects Happening Here:
399 Sands Street
Plenty of parking (412,00 square feet to be specific) and nine stories of office space is in the plan for 399 Sands Street in Brooklyn. Designed by Dattner Architects, this contemporary building will rise 140 feet and will be part of the Brooklyn Navy Yard redevelopment. The building will have specific floors designated for creative spaces and light manufacturing.
1508 Coney Island Ave
Coney Island Avenue in Midwood will see a ten story building, courtesy of renowned developer Baruch Singer, who bought the property back in 2006 for $27M. The building is set to cover 147,000 square feet, which will include over 63,000 of office space and around an impressive 84,000 square feet for a medical treatment center. It has also been announced that the 4th floor will be a designated lounge and that SHoP Architects will be in charge of the entire design.
Famous for its rich history, diverse community, and amazing food, East Harlem is a unique fusion of art, history, and music. It is the beautiful result of generations of people coming together to combine their strengths and talents to create a place all their own. It's a hot spot for locally owned business and mom and pops, highly ranked schools, and gorgeous open green spaces and parks. When it comes to buying real estate here, the low-rise pre-war buildings offer affordable options throughout the neighborhoods, and East Harlem offers large apartments for lower prices than other Manhattan enclaves.
New Projects Happening Here:
201 East 125th Street Manhattan
Arguably the biggest project scheduled for NYC, this 19-story mixed-use building will provide East Harlem with over 400 residential units and will create 61,000 square feet of commercial space. This development will also include almost 500 square feet of community space. With all of this new residential and retail space in the pipeline, locals are thankful that both car and bike parking spots are all part of the plan.
Queens is the perfect combination of urban ruggedness and the eclectic arts scene. This borough features Rockaway Beach, a popular place for New Yorkers to thaw out in the summer. Quiet neighborhoods make it an ideal spot for both families and young professionals, as the easy access to the N and Q lines make it simple to get into Manhattan. Real estate in Queens is as diverse as the restaurants that line the streets, ranging from apartments and co-ops to single-family homes and townhouses. Dozens of Queens' neighborhoods provide locals with great school options, incredible eateries, karaoke bars, coffee shops and beautiful parks. Living in Queens is an experience all on its own. And while it's not known for being as "hipster" as it's neighboring boroughs, it brings elegance and attitude to The Big Apple that locals fall in love with.
Big Projects Happening Here
144-74 Northern Blvd
Queens is about to see many major residential developments rise in 2018. The Onex Real Estate Partners team has big plans for Northern Blvd, including a 100 unit residential building in Flushing. This impressive project will cover 106,000 square feet and stand seven stories above the busy NYC street. It'll include 69,000 square feet of residential space and 20,000 square feet of commercial space. 70 percent of the units will be market rate and the rest will be affordable housing. The goal is to have the building done in 18 months.
29-00 Northern Blvd
A 66,000 square foot building will also make it's debut in Queens this year. This new development will be a mixed-use building and stand 28 stories tall. There will be 82 residential units, covering 56,000 square feet altogether. 10,000 square feet of the building will be designated as commercial space. While Zand Development LLC's project was rejected in December because of incomplete drawings, this expansive project may still be in the works for Queens.
Big things are happening all over NYC, and almost every borough is expected to see some sort of significant developments before the end of the year. With all of the new residential, community and commercial space coming to NYC this year, it's safe to say that 2018 is going to be a big year for big developments.