New York's Newest Park Has a Surprising Past
Laura Schier
| January 12, 2018 | Published in
Urban Design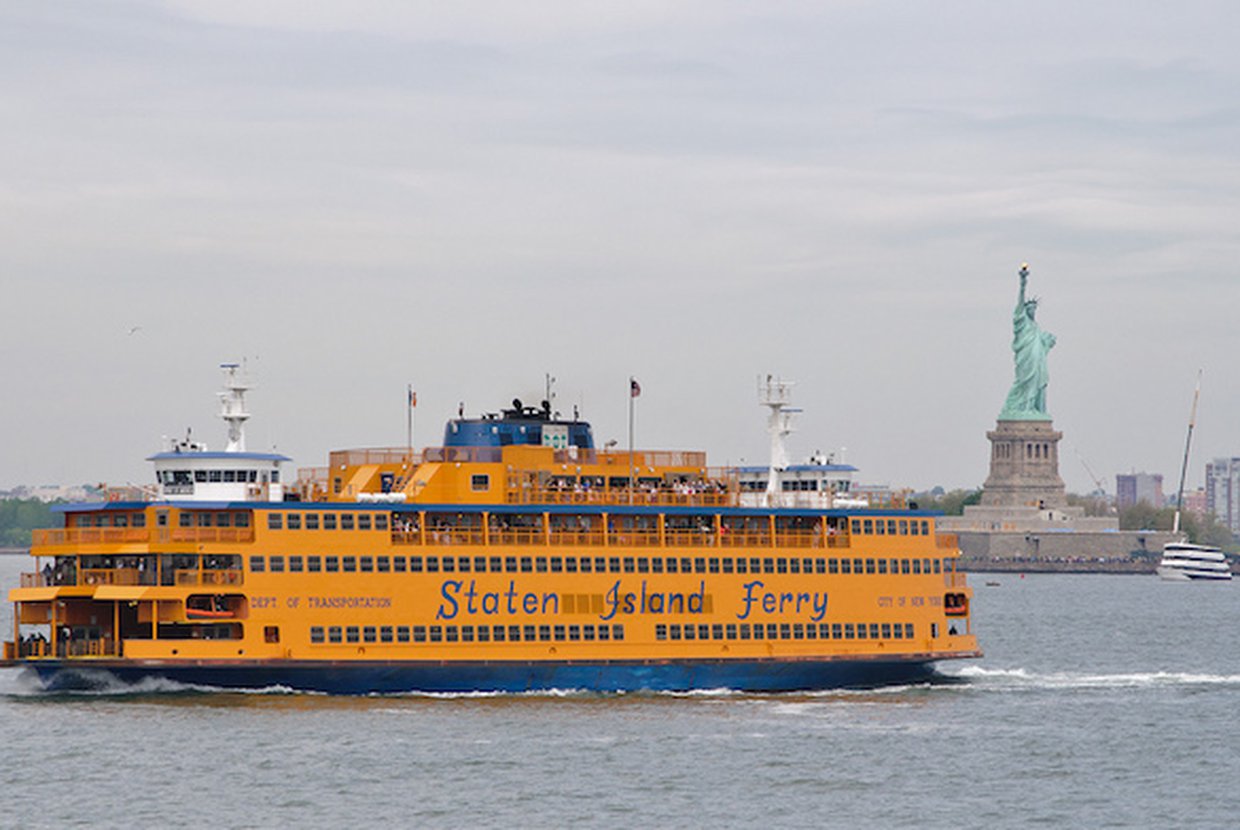 New York is home to a host of stunning green spaces. Now, it can add one new, possibly surprising park to that list. This new park, filled with 258 acres of wetlands, meadows, walking trails, streams, and woodlands recently opened in Staten Island. Representatives from NYC Parks and the New York City Department of Environmental Protection (DEP) recently conducted a ribbon-cutting ceremony and a tour of the new land known as Brookfield Park. But what sets Brookfield Park apart from others is that it used to be a toxic waste dump, known as the Brookfield Landfill.
Brookfield Park is the first wetlands habitat to be built over a capped landfill in New York. The former landfill went through seven years of remediation conducted by the DEP to become the beautiful stretch of land it is now and was officially reopened in December. But the process of the park's creation actually took much longer, starting in the 1970's when the landfill was still active. Garbage fires, noxious fumes, and rotting debris frequented the area, and environmental problems persisted even after the landfill was officially closed in 1980. After discovering that Brookfield landfill was being used as an illegal dumpsite in the 1970's for toxic waste, the city conducted a $10 million cleanup, covering the site with grass seeds planted inside a clay cap. Norman Steisal, the Sanitation Commissioner at the time, told New York magazine in a 1985 interview that tests showed there had been no environmental damage to the area. In reality, however, 95,000 gallons of water contaminated with pesticides, cadmium, and lead were leaking into the groundwater and neighboring Richmond Creek each day.
But the landscape has come a long way since its landfill days, and decades later it has become a safe place for species to populate and visitors to frequent. Over the years, measures were taken to protect future park goers and the wetlands neighboring the park from the toxins buried underground. The entire remediation process, which included implementing two million tons of soil over the ground, cost a total of $256 million, or approximately $1 million per acre.
Throughout the process, the DEP helped to preserve over 16 acres of freshwater and tidal wetlands by planting more than 76,000 plants and 17,000 trees. The park is currently home to an estimated 27 species of trees and shrubs, along with 40 species of wildflowers and grass. With numerous ecosystems, including greenland, wetlands, and woodlands, the new landscape encourages biodiversity and is a big step towards remediation and ecosystem preservation in NYC.