NYC Seller Stories: Lauren Luciano
Julia Troy
| January 31, 2018 | Published in
Elegran Insider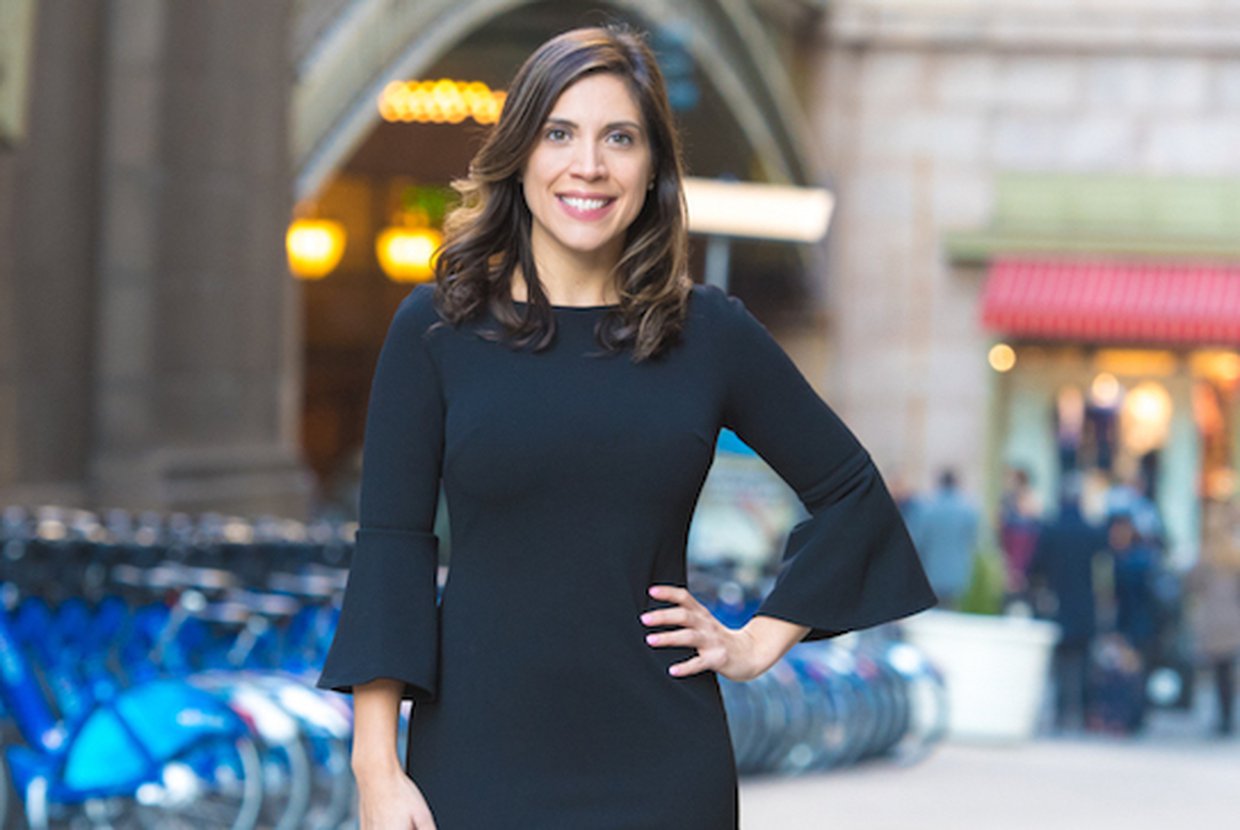 Agent Lauren Luciano prides herself on being a good listener who can identify her clients' needs and help them find their dream home, but she wasn't always on the path to real estate success. In fact, she began her career on NYC's famous Off-Broadway stages and in front of the camera as a television host. We recently sat down with her to find out what led her to step out of the spotlight and into Manhattan open houses.
Can you tell me a bit about your background?
I'm a born-and-raised New Yorker, originally from the Bronx. I graduated from the Professional Performing Arts School in Midtown, Manhattan before going on to Hunter College where I received a Bachelor's in Music in Vocal Performance with a minor in Theater. After college, I went on to a professional career in theater, where I performed in several Off-Broadway and regional theater productions. I've also done some commercial and print ads, and I used to co-host a TV show on channel 25, the NYC Life channel. I definitely had a really fun career performing before I decided to venture into real estate.
What led you to a career in real estate?
Being a local New Yorker, my friends and colleagues would always turn to me for advice in terms of what neighborhoods they should live in and what apartment availabilities were like in different parts of the city. They knew I had street smarts, and it was always an adventure for me to shop around and help my friends when they were looking for their first NYC homes. This led me to realize real estate was the perfect fit for me. I had so much fun finding dream homes for people, and I knew I wanted to turn that passion into a career.
What led you to Elegran?
A friend led me to Elegran. She knew instantly that my personality would match the personality of the teams she has met at Elegran. She knew that I love forward-thinking companies that value technology and that a family atmosphere was really important to me. I come from a big family, and family values are very important to me. Elegran turned out to be the perfect match because I feel that the company shares my values.
Can you tell me about a recent successful closing?
Recently, some clients of mine came to me with specific needs for their new home. They needed to be close to the train and wanted specific amenities as well as outdoor space. They had some time before their lease ended, so they really wanted to take the time to find their perfect match. I found a variety of options and we spent months looking at apartments that I thought could be right for them.
What I really appreciated about these clients is the trust they put in me and how open they were to seeing anything I picked out for them. One day during this process, I saw a listing hit the market and I knew we had to see it immediately, that day, because I knew it was perfect for them. We went to see it, they stepped inside, and within five minutes we were beginning the application process. I had never seen a board package go as quickly as that one because they were so eager to get the apartment. Afterwards, one of the clients emailed me to thank me for finding them their dream home, which was a really great experience.
What is your favorite part of the industry?
My favorite part of the industry is the satisfaction of knowing that I helped place someone into their home. Finding the perfect home is such an amazing experience, and being a part of that process is incredibly rewarding. I also value the strong relationships I've made with my clients while helping them find their dream home.
To what do you attribute your success?
I believe that my ability to connect with people and my strong listening skills have helped me succeed for my clients. I always try to connect with someone to determine their individual needs and listen to make sure I'm understanding what is most important to them.
When you work in real estate you need to be a great listener, otherwise, you may miss out on something important that could help you build a relationship based on trust with your client. My ability to build that trust with my clients helps put them at ease and ensures them that I'm going to help them through this process.
What do you think are the up and coming neighborhoods of NYC?
I would have to go with West Harlem for a number of reasons. It's very affordable, it has good public transportation options, and it has a great nightlife scene. I think if you want to get a lot of value for your money while still living in a trendy place, West Harlem is a great choice.
New construction or pre-war?
I would definitely say pre-war. There's nothing more fun than walking into an apartment and seeing exposed brick or a wood-burning fireplace or original moldings. It makes me feel like I'm experiencing part of the history of New York.
If you could give any advice to first-time NYC homebuyers, what would it be?
My advice would be that while it's great to know exactly what you want, you shouldn't close your mind to possibilities when it comes to location, or certain amenities, because you may miss out on something wonderful. For example, someone may say they can't live without a washer and dryer, but some buildings have such great valet services you may not even need to have those in order to get your laundry done. I would recommend that people learn to compromise, because their perfect home may be out there, but they may miss out on it because it does not meet their exact criteria.
Do you have any predictions about the market?
It's a great time for luxury rentals. There's so much inventory out there, it's the perfect time for someone who may not have considered renting a luxury home in the past to look into it now.
There are a great deal of new buildings with amazing amenities, with more new developments to come! These buildings are eagerly looking to fill their vacancies, so now is a great time to get into one of these beautiful homes.