NYC Seller Stories: Sumner Crosby
Julia Troy
| January 25, 2018 | Published in
Elegran Insider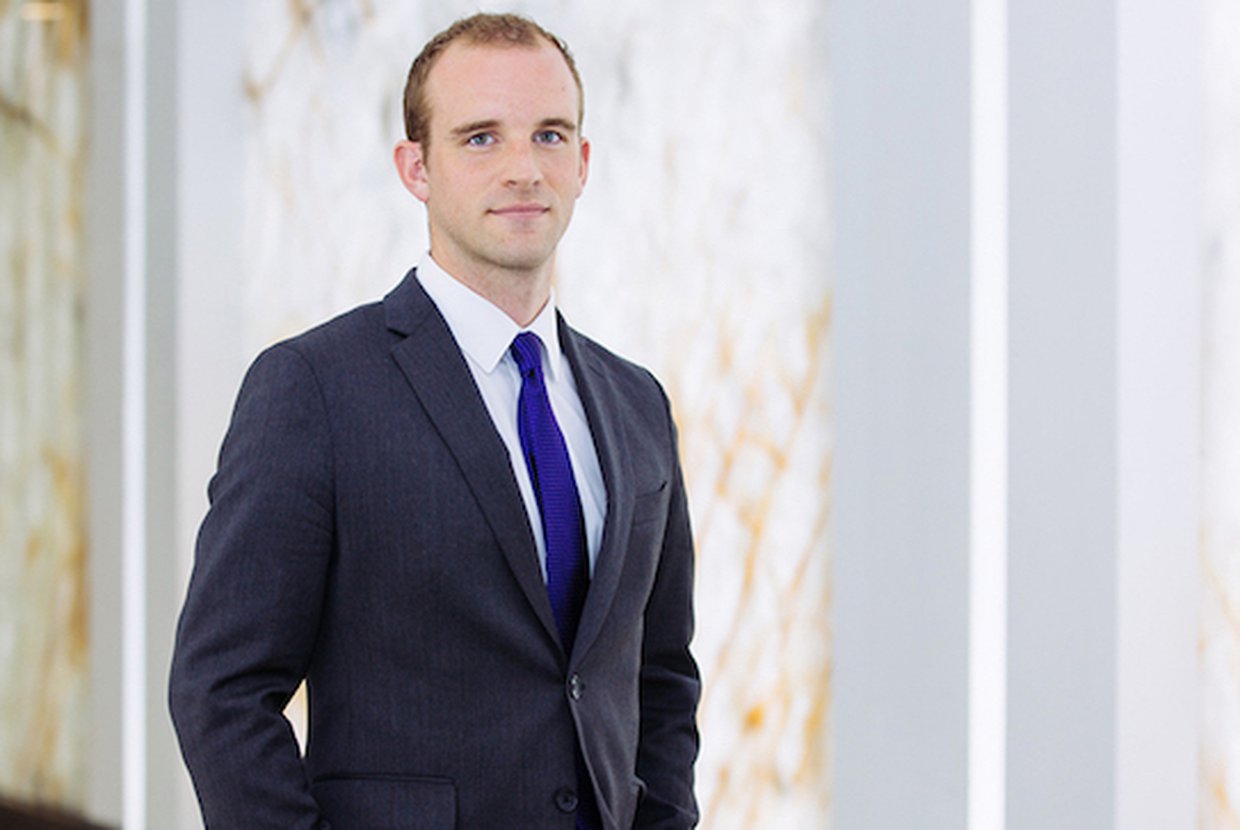 For Elegran agent Sumner Crosby, being a real estate agent means being the leader of a team charged with helping people make one of the most important purchases of their lives. We recently sat down with him to learn more about what led him to a career in real estate, and what advice he has for making that major decision go as smoothly as possible.
Can you tell me a bit about your background?
I grew up in Virginia and I went to Bates College in Maine where I studied History and French. After I graduated, I taught at a Montessori school for a year before deciding to go abroad. I spent one year teaching in Japan and then another in France. It was a great experience, and once I returned to the U.S. I moved to Washington, D.C. where I began working in healthcare sales but soon became interested in real estate.
I had friends in D.C. who were working in the industry and I was living in neighborhoods that were going through a lot of change. I wanted to learn more about what was influencing that. I began working in commercial real estate in D.C. which gave me an idea of how the industry worked and what it takes to be a successful agent. Nevertheless, in the end, I knew I wanted to work on the residential side helping people through the emotional process of buying a home. So I moved to New York, took an accelerated real estate course, and focused on becoming a residential agent.
What led you to Elegran?
The recruiters came to my real estate class with a list of companies who were looking for agents, which included Elegran. I met with 5 or 6 brokerages, and at most of the meetings I got the sense that the companies were focused on "what can you give us in order to further our business?" With Elegran, the conversation was very different, it was much more conversational, more personable. I think one of the most important components of a good business is having the ability to relate to people and I got that feeling from Elegran right away.
Furthermore, I found the technology that Elegran creates and supports its agents with is an enormous asset that many of the larger brick and mortar brokerages do not have. Elegran identified early on that such an approach to business would shape the future of buying and selling real estate in the city.
Can you tell me about a recent successful closing?
About a year and a half ago, I took a call from a woman who was looking for a rental home for herself and her husband. I found an apartment in Long Island City that was perfect for them. Since then, I have spent a lot of time having dinners, following up, and getting to know them better. As a result, I was introduced to their daughter and her husband, who are looking for a home to purchase. I found them a townhouse in Kensington, Brooklyn. I will also be listing their home for sale as well. I found this to be really fulfilling because it all started with a phone call, which led to a great relationship with the clients, which extended to the rest of their family.
What would you say is your favorite part of the industry?
One of the things that drives me is being able to help people. When you see that you're providing value to someone, it can be incredibly energizing, and that's something I get to experience working in this industry. Being in a position where I can meet new people, get to know them, and advise them on how to make such a major purchase is something I really value.
What do you think are the up and coming neighborhoods in NYC?
Many of the neighborhoods in Manhattan have temporarily reached their peak, but there are some that are still building toward their full potential. The Financial District, for example, is one neighborhood that is transitioning from more of an office space to a residential area. East Harlem also provides a lot of opportunity at the moment and is a part of the city in which many people are showing an increased interest.
I also think that Brooklyn will see substantial growth in 2018. Neighborhoods like Kensington, Greenpoint, Bay Ridge, and Sheepshead Bay are on the rise because they hold a lot of inventory at good value, while still remaining within 45 minutes from Manhattan, a key consideration for commuters. Also, I believe Queens neighborhoods like Astoria, Sunnyside and Jackson Heights will continue to be areas where people turn to find great deals.
What advice would you give first time NYC buyers?
One piece of advice I would give is to get all your ducks in a row before you begin your search. Many buyers take a casual approach to buying when they begin visiting open houses before they get their finances in order. Then, they fall in love with a house and try to put a bid in, but they are already behind schedule because they haven't prepared their paperwork or analyzed the market and comparable properties, met with a lawyer, or spoken to their bank. Before you engage yourself in the market, you should spend some time getting these components ready and building a team around you. This is where real estate agents come in. We help you to be prepared so that when you find your next home, you're ready to make an offer from your strongest position.