Preservationists Fight to Prevent Construction on East Harlem Playground
Laura Schier
| January 23, 2018 | Published in
Urban Design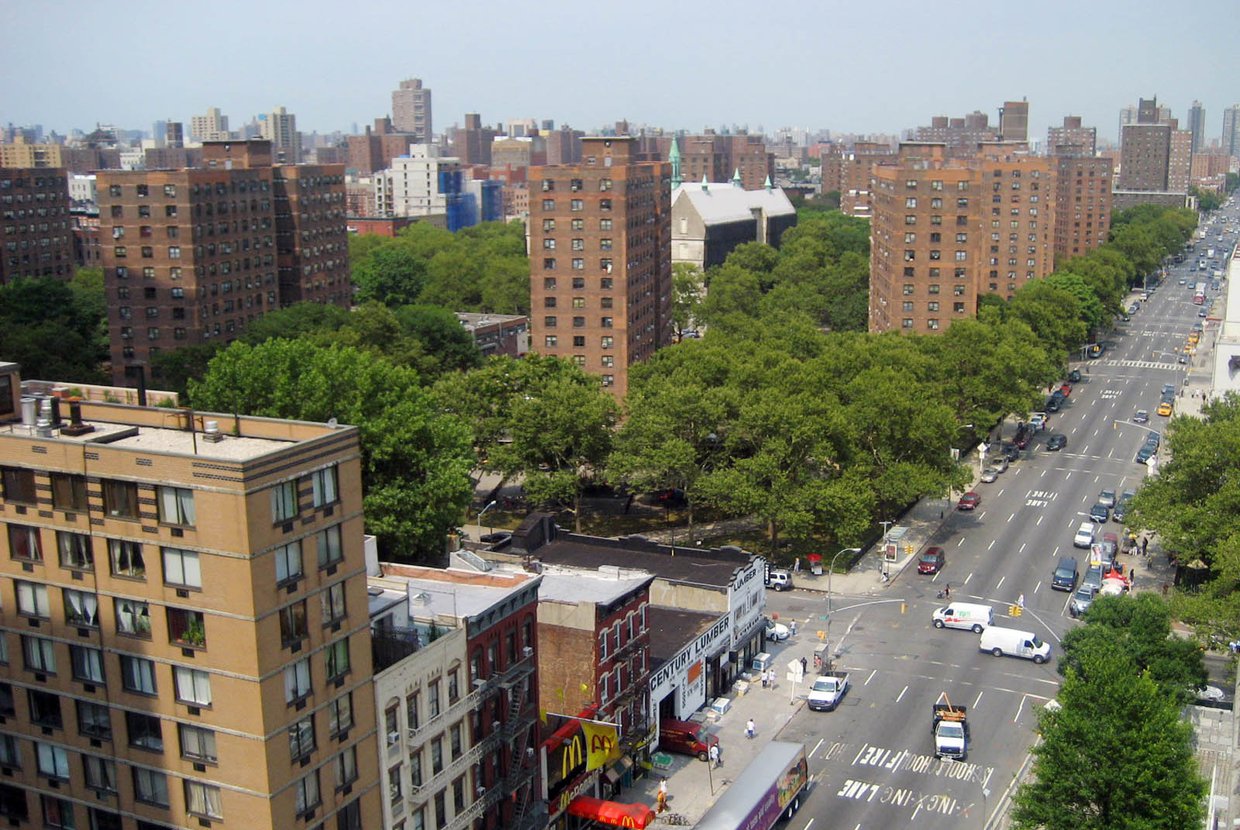 Several preservationist groups including Carnegie Hill Neighbors and the Municipal Art Society are acting to stop plans to construct a rental development on East 96th Street, over the site of the currently existing Marx Brothers Playground. These groups have filed a lawsuit against the construction project and may change development plans for the future 68-story building.
AvalonBay Communities, partnering with NYC's Department of Education, aims to completely redevelop the block between First and Second Avenues and eventually transform 321 East 96th Street, located in East Harlem, into an apartment building with 1,100 new rentals. The future development will also include two new public schools and 20,000 square feet of retail space, according to The Real Deal. The project will cost AvalonBay an estimated $550 million, while the Educational Construction Fund (ECF) will fund the development of the two schools. The ground lease AvalonBay would obtain from the city would last 99 years.
In order to construct the new rental, AvalonBay will need to build over the Marx Brothers Playground, a 1.5 acre space which features amenities such as soccer fields and a jungle gym area. Preservationist groups and neighborhood associations are fighting to keep the recreational space, and filed a lawsuit against AvalonBay's development plans on the grounds that the Marx Brothers Playground is a park and not just a playground. Parks in NYC require both the governor's and State Legislature's approval in order to be modified, whereas playgrounds do not. City officials partnering with AvalonBay and are in full support of the project and argue that the Marx Brothers Playground is simply a playground. The preservationists, who filed the lawsuit on December 22, fear that the redevelopment of the recreational space will give way to developers targeting other parks throughout the city.
Before approving the land's repurposing, Governor Andrew M. Cuomo has to determine the site's legal status, and is planning to assign Rose Harvey, the commissioner of the state parks development, to investigate historical records of the space. But even if the Marx Brothers Playground is proven to be parkland, Governor Cuomo has already signed a bill which will allow AvalonBay to repurpose the space. So as long as there are no additional legal challenges, the East 96th Street block will be redeveloped. If it is any consolation to the preservationists and the local community who grew up using the Marx Brothers Playground, AvalonBay plans to include a new playground in its redevelopment plans of the site.