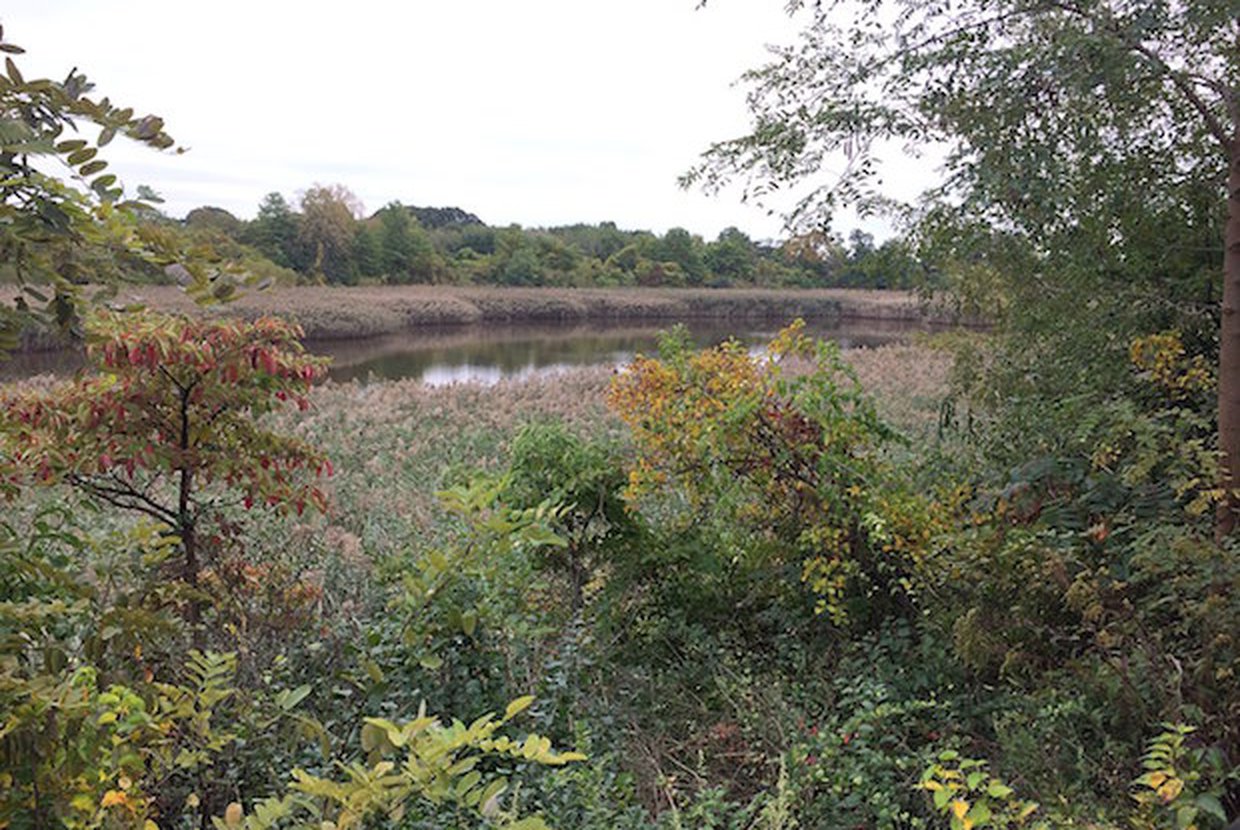 Governor Cuomo recently announced that The New York State Board for Historic Preservation has recommended 23 properties, districts, and resources across New York State to be added to the State and National Registers of Historic Places, which already lists over 120,000 historic sites and landmarks. According to a press release, these spots are meant to represent "the striking diversity of New York State's history." Included in this list are several locations in New York City:
1. Greenacre Park: Located on East 51st Street in Manhattan, Greenacre Park, spanning a mere 6,360 square feet, is symbolic of the vest-pocket park movement of the mid-20th century. The movement sought to create small parks in areas that were prominently urban, in order to promote urban life and renewal. The park, which officially opened in 1971, is known for its lush plants, 25-foot high cascade fountain, and beautiful terraces, which make the most of this 60-feet wide and 120-feet deep space.
2. The Ridgewood Reservoir: Located in the Brooklyn/Queens area, the Ridgewood Reservoir was built in 1865. It became Brooklyn's main source of water, which propelled it to become the third largest city in the United States by 1890. The reservoir also allowed Brooklyn to develop into an industrial powerhouse by supplying steam engines, as well as leading it to become the city which produced the largest beer supply in the country. The reservoir, spanning more than 50 acres of land, sits on a ridge which gives way to sweeping views of the Atlantic Ocean, East New York, the Rockaways, and Woodhaven. In addition, the reservoir consists of a variety of habitats such as wetlands, fields, and forests, which are home to many species including opossum, snapping turtles, voles, and frogs.
3. Earl Hall: One of the first buildings to be constructed on Columbia University's Morningside Heights Campus, Earl Hall was fully completed in 1902. Designed by architecture firm McKim, Mead & White, the building served as the home for the Student Homophile League, which was recognized by Columbia University officially in 1972. This building became an important symbol in the LGBT community, as it made Columbia the first college campus with an official gay student group in the country.
The other NYC sites recommended for historic preservation are The Saxe Embroidery Company Building in the Bronx, a factory building constructed in 1904 for family-owned businesses making embroidered monograms and medallions; Old Town of Flushing Burial Ground in Queens, a burial ground also known as Martin's Field which was used between 1840 and 1898; and LANAI in Manhattan, the oldest surviving luxury houseboat, designed by John Trumpy and built at the Mathis Yacht Building Company in 1911. If these historic sites are chosen to be listed on the State and National Registers of Historic Places, they will receive a variety of benefits.For example, property owners of the sites can be assisted in revitalization, which would qualify them for various public preservation services and programs.