Will the Long-Awaited Gateway Project Become a Reality?
Laura Schier | January 15, 2018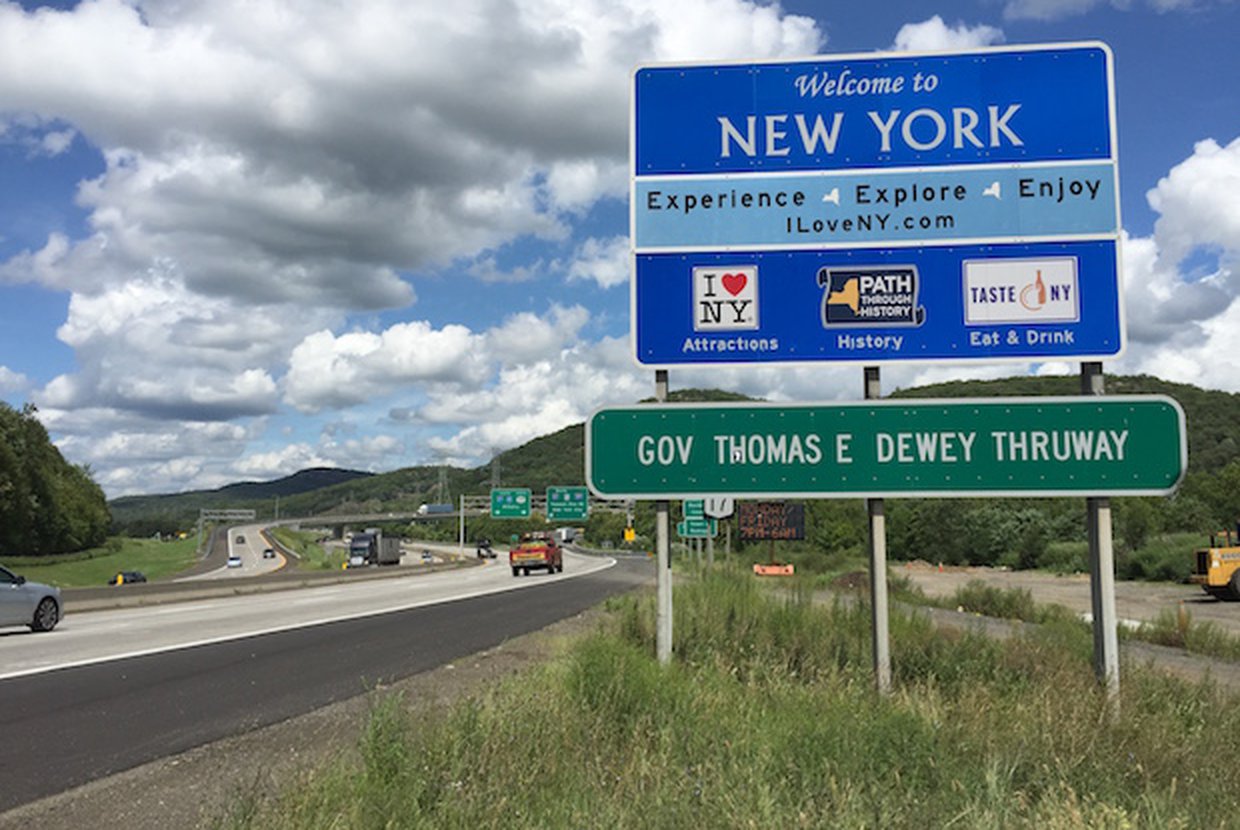 A funding share plan for the Gateway Tunnel project, which would involve a train tunnel connecting New York and New Jersey under the Hudson River, has recently been devised by New York Governor Andrew Cuomo and New Jersey Chris Christie. According to Crain's, the two governors stated in a letter to the U.S. Department of Transportation that a loan from the DOT's Railroad Rehabilitation and Improvement Financing Program will pay off part of the project's cost.
This $1.75 billion, 35-year-loan would underwrite 50 percent of the Gateway Project's costs. New York is preparing to pay back its designated portion of the loan with money from its budget over that period of time, and New Jersey is planning to repay its portion by creating a surcharge on NJ Transit trains going into the city. Starting in 2020, passengers on the NJ Transit will pay an extra 90 cents on the Trans-Hudson Line. The surcharge will increase to $1.70 in 2028, and $2.20 in 2038. With these implemented surcharges over the next few decades, NJ Transit is expecting to make up to $1.9 billion to pay for the Gateway Project. New York State is planning to pay $1.75 billion in funding and Port Authority will contribute an additional $1.9 billion.
The Gateway project is expected to cost around $30 billion. In 2015, the federal government, under the Obama administration, agreed to pitch in by paying off 50 percent of the costs. This funding plan originally saw New York and New Jersey paying $15 billion, but now it is unclear how much of the project will be paid for by the government under the Trump administration. The Gateway project's future largely depended on New Starts, the Federal Transit Administration's grant program for funding major transit projects including commuter rail, heavy rail, and bus transit. But with new funding cuts imposed by President Trump's budget blueprint, the New Starts grant will likely be reserved for projects with an already existing funding plan in place. Additionally, several budget cuts were made to the Department of Transportation, which caused a 17 percent drop from 2016 and the lowest transportation budget in the past 18 years. Under these cuts, Politico reports that the New Starts grant will most likely be eliminated.
Although the Gateway project may not be supported by the New Starts grant, Governor Cuomo and Governor Christie are still hopeful that the federal government will step up and supply the remaining funds for the state-connecting tunnel. In a press release, Governor Cuomo stated that New York is paying for its share of the project, and that the federal government "must fulfill its commitment to fund the other half and make this urgent, long-overdue project a reality."