Carroll Gardens Luxury Home Sold for Record-Breaking Price
Kristina Kennedy-Aguero
| February 26, 2018 | Published in
Neighborhood News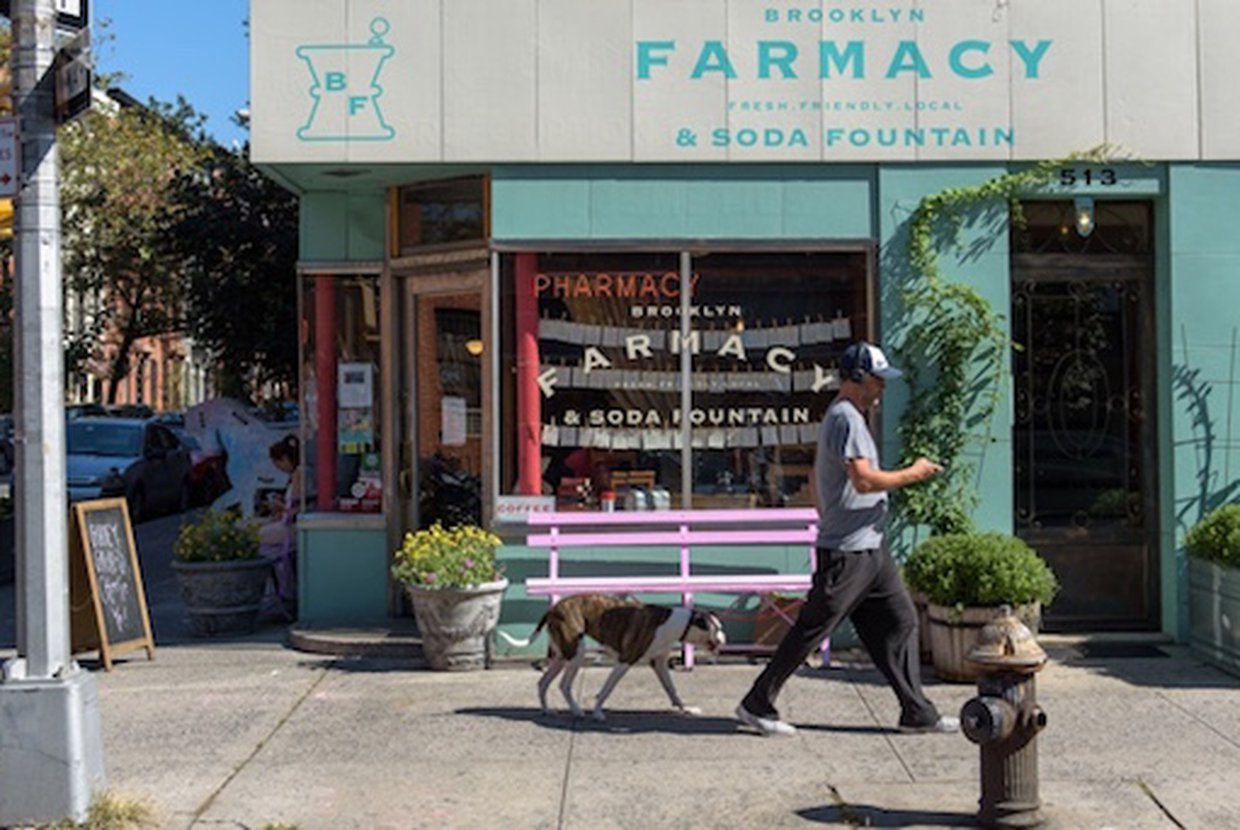 The Brooklyn neighborhood of Carroll Gardens has become a sought-after area for luxury buyers. A recently-constructed townhouse just set a neighborhood record, selling for $9.15 million, beating the previous record by over $3 million.
The 5,356-square-foot home at 181 President Street, was designed by Workshop DA. The property extends over four floors and has plenty of natural light with a central skylight and big windows all with Low-E glass, insulation, and steel frames. On the first floor, an entire glass wall opens out onto a generous back patio which features a grilling station and kitchenette, and plenty of shaded eating space in the walnut pergola.
A private elevator connects all floors, from the multi-car garage with its own Tesla charging station, up to the roof deck with built-in speakers and lighting, custom ipe fencing, bluestone tiles and landscaped gardens. On the lower level, there's a wine room with temperature control and a media room. There's also a library/ bedroom with its own wet bar, a sauna, and a large gym.
The floors are wide planks of rift sawn limed oak laid in a herringbone pattern. There are a total five bedrooms, two of which have en-suite bathrooms. On the fourth floor, the master bedroom covers 893-square feet and has a custom walk-in closet and magnificent views. There is an oval freestanding tub in the bathroom, marble vanities, and a skylit shower. The living room boasts 12-foot-high ceilings and features a Nublado slab stone mantel and hearth with a gas fire, and a sliding room divider which folds.
New construction single-family homes were once rare in Carroll Gardens. However, in the last three years, more people have been willing to pay a higher price to live in this area and as a result high-end homes have begun to rise. This house was built on the site of a single-story garage which had been purchased in 2013 for $1.4 million. Hallstead had it on their books for five months before it sold, admittedly for eight-percent less than the original asking price, but still record-breaking.
Carroll Gardens covers about forty city blocks offers good schools, grocery stores, restaurants, coffee shops and some great places for pizza and pasta thanks to its Italian heritage. The beautiful Carroll Park and a host of community gardens offer some green space, and the flat terrain makes it very popular with cyclists.