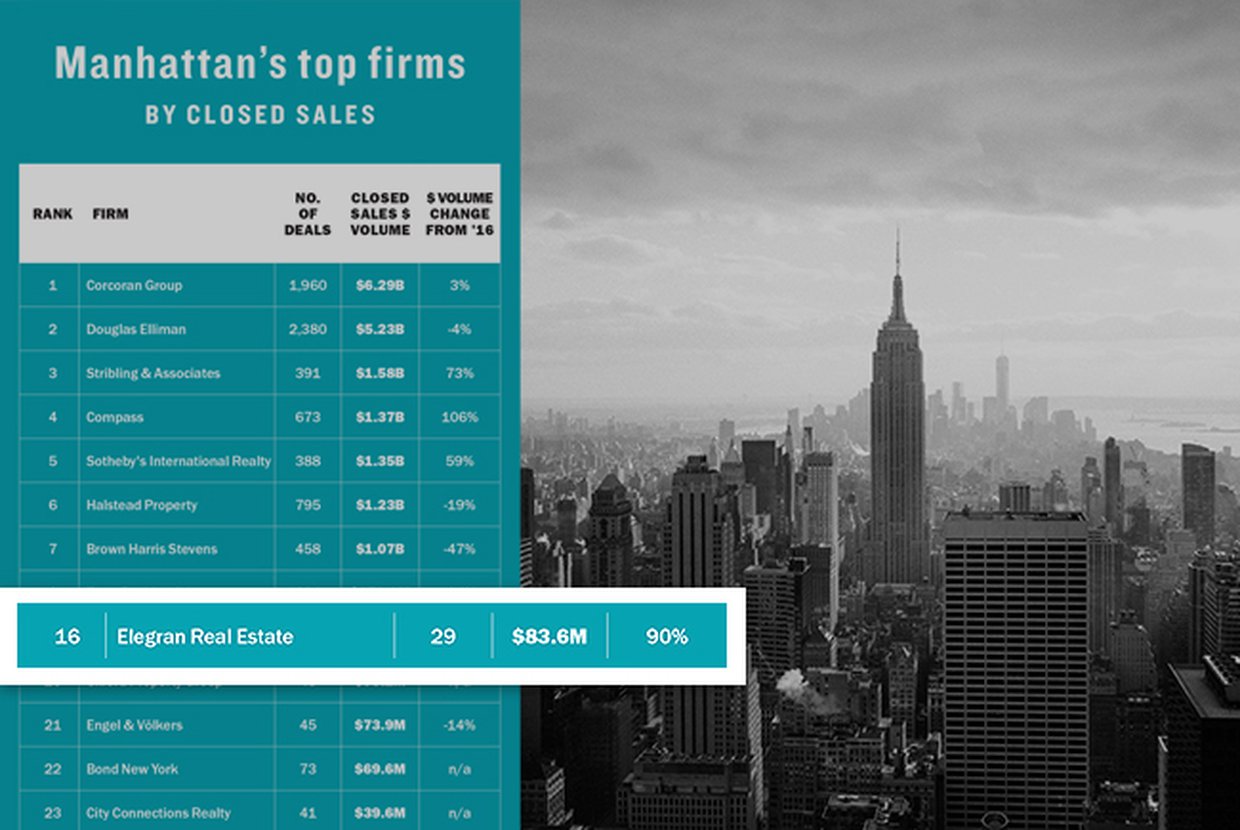 Many firms highlight how fast they hire, but few residential brokerages in New York can support market expansion with soaring financial growth as well. Elegran posted the highest increase in closed transaction volume in 2017 of Manhattan's Top 25 firms according to The Real Deal last week, second only to Compass, who happened to also raise a staggering half a billion dollar Series E round of funding last year. Of the firms not to atrophy in a changing real estate climate, Elegran nearly doubled the volume of closed sales transacted to $83.6 million in 2017, posting an annual increase of 90%.
Highlighted for the past several years as climbing the ranks of the The Real Deal's top 10 "Mid-Sized Firms," reaching number 16 of Manhattan's Top 25 Firms is impressive as Elegran has not been known for an established listing presence, or "sell side" business. Instead, Elegran has been renowned as a "buy side" brokerage, earning press about customer service, lead generation and technology innovation. The Real Deal has no access to buyer's agent transactions, but reporting 2017's $300+ million transaction volume in buy-side deals would propel Elegran into the top 10 firms in the entire city, even though the firm does not make the top 20 in number of agents.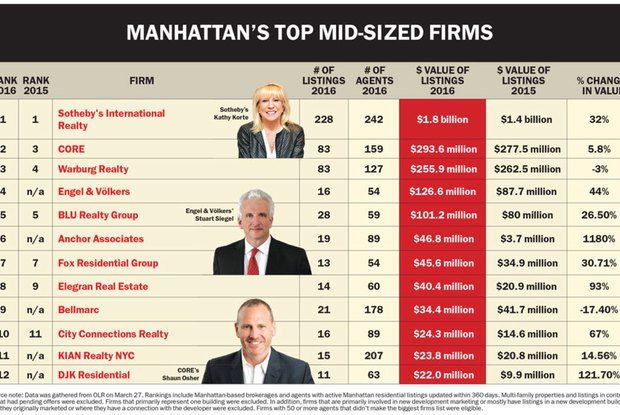 Instead of a focus on prolific hiring or on cultivating established market presence, Elegran is built upon the premise that a technology foundation and culture provides agents the skill set to deliver unparalleled customer service that the luxury industry requires. Elegran reinvests in technology and people, and was awarded Inman News's "Most Innovative Brokerage" in the country in 2017 as a result, all while Elegran's team nearly doubled transaction volume growth.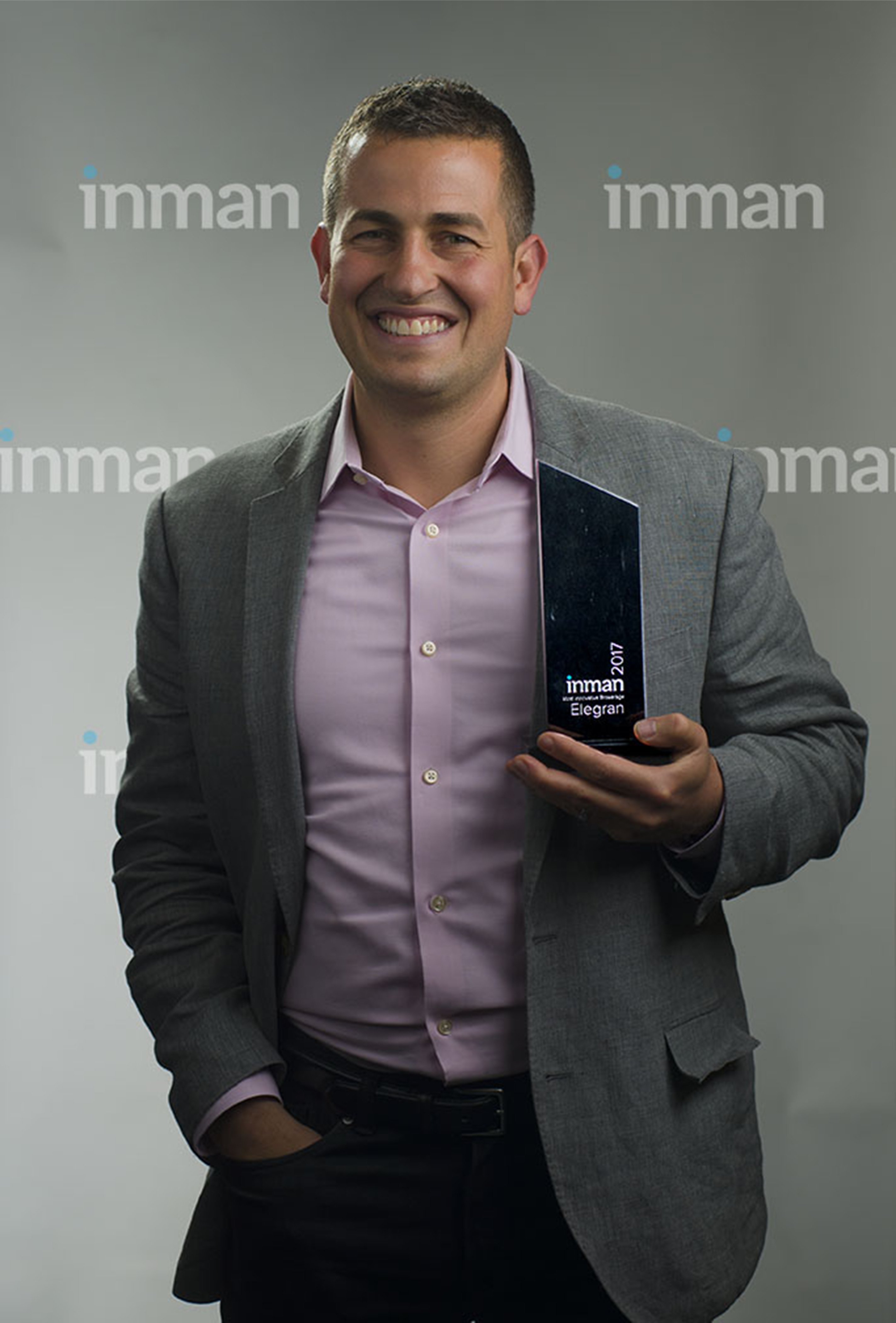 Elegran's inclusion on this list marks another success in what was a tremendous 2017. With each passing year, Elegran continues to grow and establish itself as a strong force in the competitive world of New York City real estate, and 2018 is already shaping up to be another excellent year.