High-End NYC Office Market Breaks Square Footage Record in 2017
Laura Schier
| February 09, 2018 | Published in
Real Estate Market Trends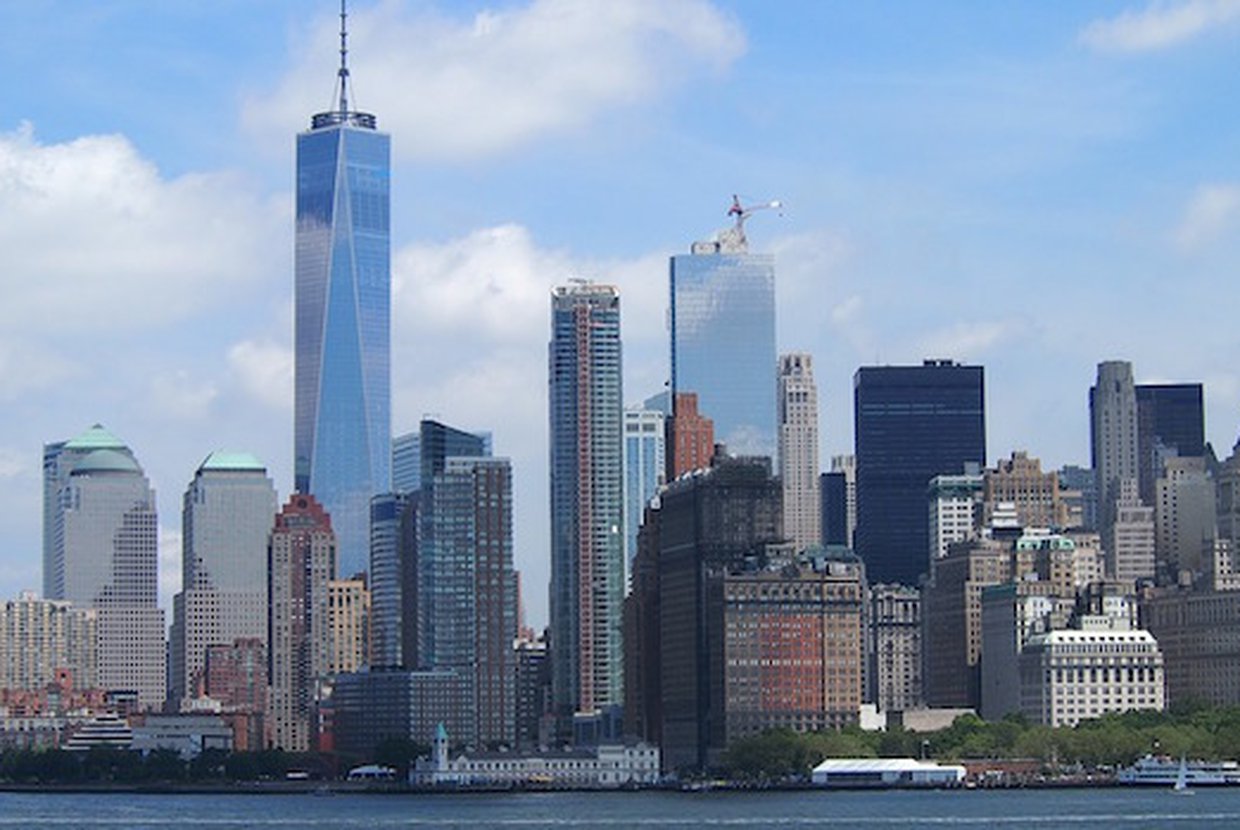 The high-end office market reached record highs last year in terms of square footage leased, according to the Hedge Fund Activity Report recently released by brokerage firm JLL and cited by the New York Post. This past year, 2.5 million square feet of office space in Manhattan was rented out at costs of at least $100 per square foot.
Over 100 leases involving 44 buildings were signed in 2017, a 25 percent increase from the last record high in 2015. Although the amount of square footage rented out is at its peak, the number of deals involved has decreased slightly. In 2015, 2 million square feet of office space was rented out, with a total of 138 rentals, 50 buildings, and $100 rent per square foot or more. And the total of deals in 2017 was just 5 less than 2016's total, which involved rental deals in 45 buildings.
Last year, the buildings with the highest tower rents included 61 Ninth Avenue in the Meatpacking District, 55 Hudson Yards, 233 Spring Street in Soho, and 1100 Sixth Avenue in Midtown Manhattan. 61 Ninth Avenue, 233 Spring Street, 860 Washington Street, and several Soho buildings leased out 245,583 square feet, or 10 percent of the year's total square footage. The Plaza District leased out the highest percentage of square footage at 38 percent, or 968,516 square feet, out of the total leased for the year. 767 Fifth Avenue, also known as the GM Building, reported the highest rental rate of the year at $190 per square foot, involving a lease of 4,100 square feet to a renter identified as JD.com, according to the New York Post. The GM Building also had the highest rental rates in 2016, a recorded $220 per square foot. Solow's 9 West 57th Street may have rented out at a higher price, but the company has not given out its information.
Out of all rental transactions made in 2017, hedge funds leased only 20 percent of the total square footage reported. Financial firms accounted for 39 percent of square footage leased, and private equity firms accounted for five percent, adding up to a total of 65 percent of NYC's most expensive leases. Consumer product companies such as Estee Lauder, located at 767 Fifth Avenue, and MAC Cosmetics, located at 233 Spring Street, made up 15 of total tenants over the past year. According to Cynthia Wasserberger, author of the JLL report, most deals were small with the exception of nine leases involving 50,000 square feet of space or more due to the relocation of company headquarters.