Rego Park is Experiencing Rapid Growth
Kristina Kennedy-Aguero | February 05, 2018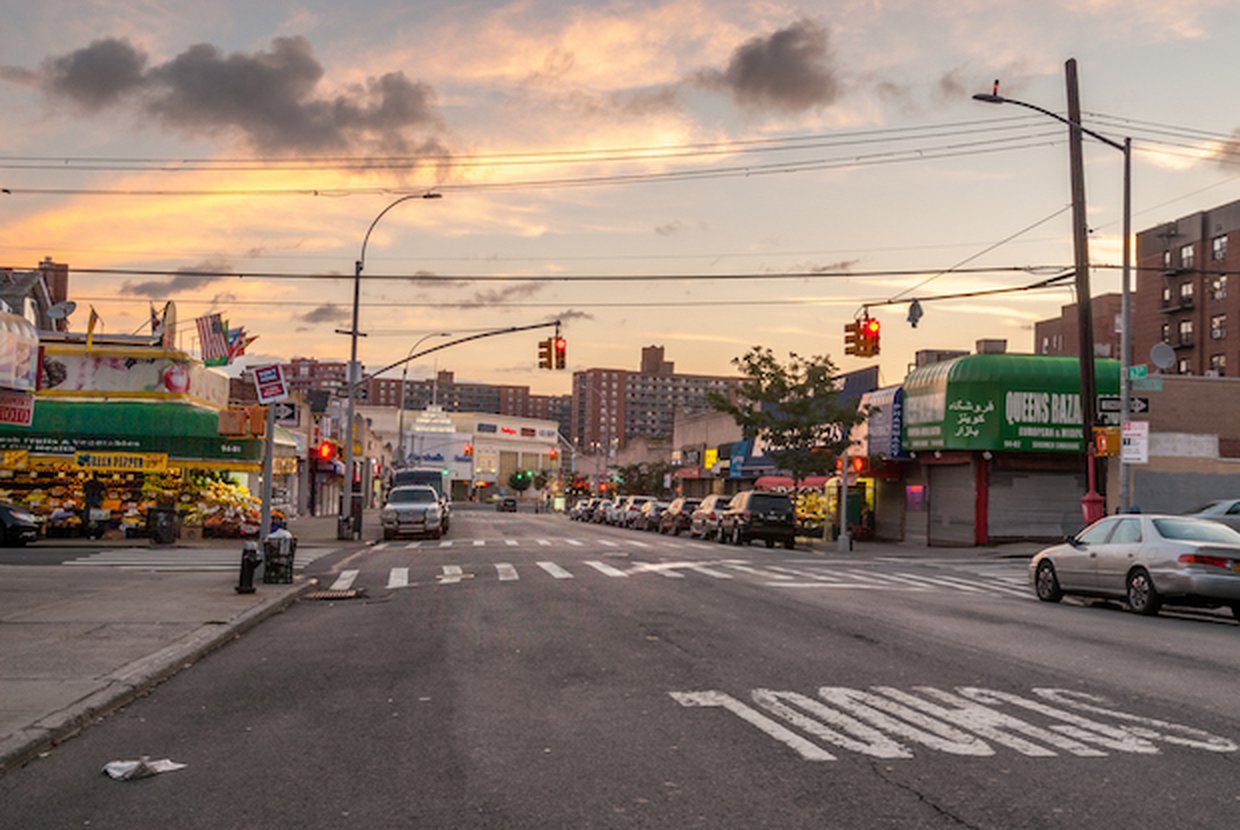 Rego Park is experiencing a boom in investment sales and the construction of residential buildings.
The Queens neighborhood, located between Forest Hills, Middle Village, Elmhurst, and Corona, extends over an area of nearly 2 square miles. The proximity of the Long Island Expressway gives residents a 30-40-minute commute into Midtown Manhattan, making this a tempting neighborhood for buyers. Furthermore, the Queens Museum, the Queens Botanical Gardens, Citi-Field, Flushing Meadows-Corona Park and the National Tennis Center are all located nearby. The area also offers a good selection of retail stores including various brand-name options in the new mall.
Originally a swamp, settlers converted the area into a fertile arable land to provide food crops for the growing population in Manhattan. Initially known as Whitepot, the community changed its name to Rego Park in 1925 when the Real Good Construction Company started to develop the area. The area has been home to immigrants from many parts of the world, and, since 2000, it has seen an increasing amount of young professionals moving in.
Applications for residential units in the area have increased dramatically over the last ten years. In 2008, there were applications for just 88 units, now there are 190. Commercial sales figures are also very positive. In 2008, the median figure was $112 million, it hit a peak in 2016 of $203 million, and leveled off last year to $143 million. Developers are investing in the building of both condos, which are selling at a median price of $392,000, and rental units which are available for a median rent of $2,275 per month.
Vornado Realty Trust is currently one of the major investors in the area, with the Rego Center shopping mall which opened in 2010, and a luxury 27-story, 312-unit rental property above called The Alexander. Studio rentals here start at $2,114 a month, and a 2-bed, 2-bath unit rents for $3,060 a month.
There are other new constructions in the works nearby, including a 53,000-square-foot, 7-story, 50-unit condo by Kenny Liu. This ground-up construction, on the site of a row of multifamily homes, will also provide a health care facility of 12,000-square-feet on the lower floors and features a resident's rooftop recreation area.
There are many other big investors buying up residential and office buildings in the neighborhood as well. The biggest transaction in the area's history occurred in 2016 when Saxon Hall, 16-story, 419-unit rental complex built in 1960, sold for $136-million. Here, rents run from $1,750 for a one-bedroom, up to $3,300 for a 3-bed. The seller, Treetop Development, a New Jersey company, bought the 503,000-square-foot building in 2013, and after renovating a good number of apartments, sold it to make a nice $50.7 million in profit.
Properties in Rego Park are showing themselves to be a good buy for a medium to long-term investment. Experts feel that fixing up an existing property, or building a ground-up construction, will show substantial gains in 5 to 10 years.