5 New Home Design and Architecture Trends for Spring
Laura Schier
| March 30, 2018 | Published in
Urban Design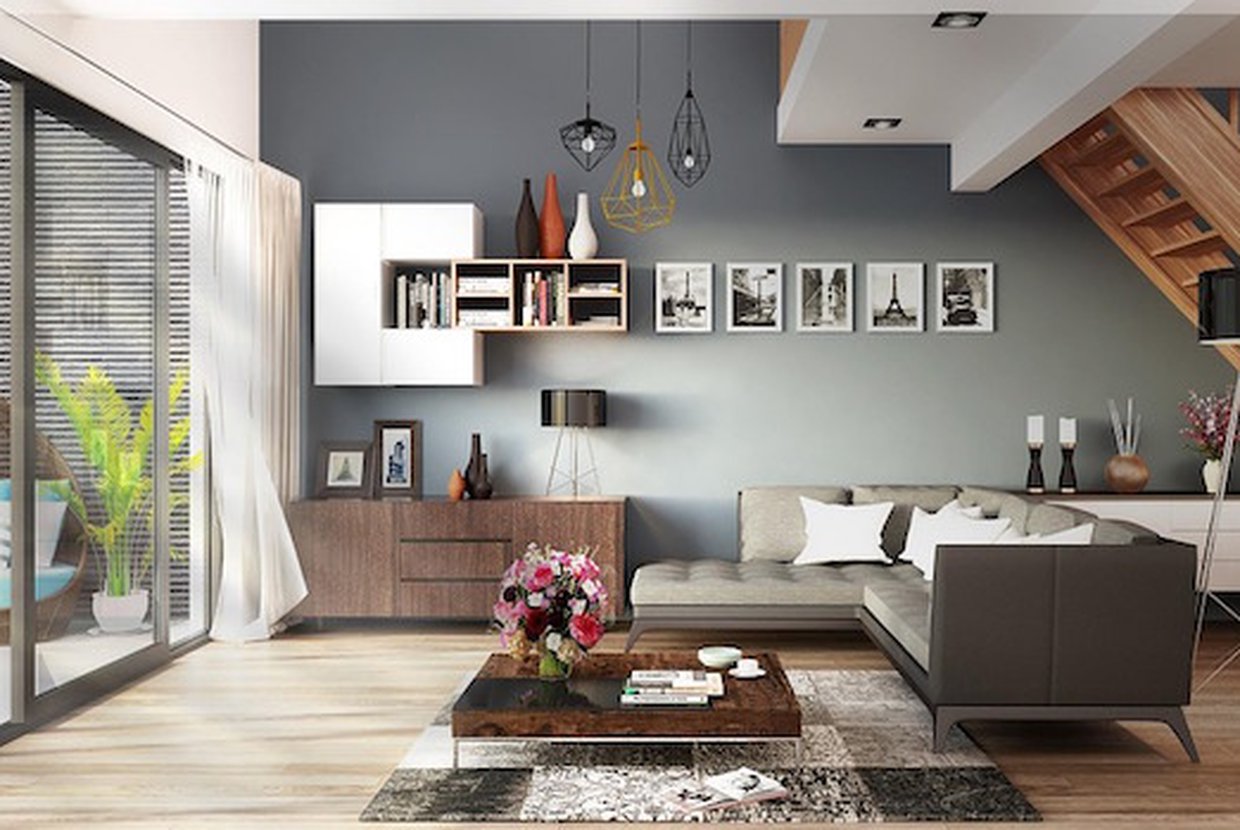 Looking to redesign your NYC home, or simply change your interior aesthetic? Here are a few of the latest design and architecture trends that are on the rise:
1. Purple Furniture: Pantone, the company best known for its authority on color and its Pantone Matching System, released its color of the year for 2018, UltraViolet. Ever since the color was announced, companies have released various furniture items in the shade, such as sofas, lamps, chairs, mats, and even refrigerators. Pantone picked UltraViolet for color of the year due to its "artistic brilliance and spiritual reflection." And, according to Kate Arndt de Thurah, creative director of e3light (a company that partnered with Pantone), celebrities such as David Bowie, Jimi Hendrix, and Prince loved the color.
2. Large windows: Lately, large windows have developed into a trend, and not simply due to the beauty their light brings to a room. People have begun to make their living spaces into "passive homes," or energy efficient homes. Large windows with low emissivity glass (or low-e glass) can reduce artificial lighting, as well as prevent harmful UV rays and excessive heat from entering a room.
3. Monochrome: A minimalist look, monochrome interiors with tones of similar shades give a sophisticated, calm aesthetic to a room. Designers working for New York gallery Colony have been creating interior designs with monotone furniture and textiles in shades of white and beige. Jean Lin, the owner of Colony, told Interior Design that the gallery appreciates and uses "colors that speak to each other with subtlety, and layered textural palettes."
4. Minimalistic Interior Design: An increasing number of homeowners are redefining the meaning of a room. To create more space and make a home feel more open, designers are ditching the idea of the traditional four walls and a door, in favor of connecting rooms, or "implied spaces", that are joined together without obstructions. According to Phil Kean Designs, this idea of minimalistic interior design can be applied to multiple floors as well, making the home's interior space feel larger and more open as a result.
5. Inside and Outside Living Space: Another way homeowners have begun to create more open space is by taking away defined lines that divide indoors and outdoors. This design creates a relaxed aesthetic and more spacious feel. An indoor/outdoor living space can include rooms such as a kitchen or living room, and even furniture such as a couch, table, or even a TV.