Elegran Monthly Round Up: February 2018
Julia Troy
| March 28, 2018 | Published in
Elegran Insider
Spring has arrived, which is a great time to purchase a home in NYC. Reports have shown that New Yorkers have more home options in the spring than any other season, and those homes are also more likely to be on the market at a discount. Just because spring is the go-to homebuying season, however, doesn't mean that Elegran agents had a slow winter. In fact, they closed out the season strong, closing multi-million dollar deals and securing major listings throughout the city.
Neighborhood: Lenox Hill
Building: 200 East 69th Street
February deals closed for: $2,700,000
Lenox Hill is all about luxury mixed with convenience. This Manhattan neighborhood offers New Yorkers the opportunity to live in a beautiful, spacious home while still maintaining a short commute to the heart of Midtown or a host of other areas of the city thanks to the addition of the Second Avenue subway. Lenox Hill also gives people the chance to live close to Central Park without having to pay the staggering cost. The price per square foot in Lenox Hill is $2,240, compared to $4,157 in nearby Central Park South.
Last month, Elegran agents Nick Anabel and Seth Podell sold a $2.7 million home in Lenox Hill at 200 East 69th Street, also known as Trump Palace. The homes inside feature oversized windows that bathe the condos in natural light and allow residents to gaze at nearby Central Park. Many also come with private balconies or terraces. There is also a modern fitness center, parking garage, 24-hour luxury concierge, and many other luxury amenities.
Neighborhood: Chelsea
Building: 100 West 18th Street
February deals closed for: $2,625,000
It's hard to find a better example of the culture and sophistication of NYC than Chelsea. With its beautiful buildings, scores of art galleries, high-end restaurants, and excellent shopping, Chelsea has it all. One major draw of this area is the famed Chelsea Market, a massive shopping, dining, and office center that is reportedly planning to take its success and expand to other parts of the world. Of course, nothing beats the original, which was recently purchased by Google in one of the most expensive deals in the history of the city.
In February, Elegran agent Daniel Chun sold a $2,625,000 home at 100 West 18th Street, a gorgeous Chelsea building. Apartments inside of 100 West 18th Street feature Zimbabwe black granite countertops, stainless steel appliances, and high ceilings. The building also features a full-service concierge, a fitness center, a game lounge, and more.
Neighborhood: Lincoln Square
Building: Nevada Towers
March listing total: $3,195,000
Living in Lincoln Square is a dream for many New Yorkers who live for the arts. This neighborhood is home to Lincoln Center and all of the fabulous theater it contains, along with a host of nearby museums and green spaces. Lincoln Square is also home to Columbus Circle, a prime luxury shopping center with over 50 retail stores and some of the best restaurants in NYC including Masa, a world-famous sushi restaurant.
In March, agents Nick Anabel and Seth Podell are representing a $3,195,000 home in Nevada Towers in Lincoln Square. Apartment 21HJK is a 3-bedroom home with Hickory hardwood flooring throughout, walnut cabinets, Quartz countertops, Thermador appliances, bathrooms with radiant heated floors, an integrated multi-zone 10 speaker audio system, and more.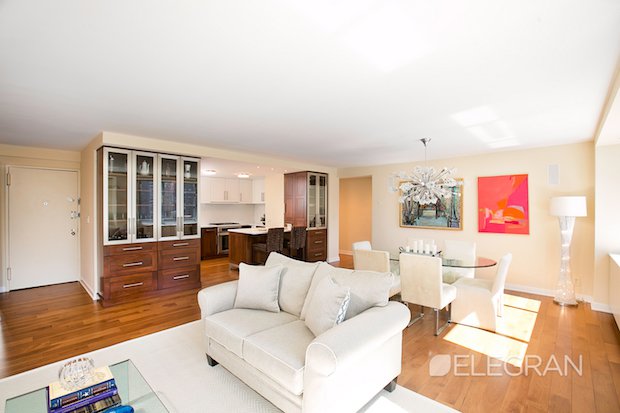 Neighborhood: Murray Hill 
Building: 325 Lexington Ave
March listing total: $1,499,000
Murray Hill is the perfect Manhattan neighborhood for smart buyers who want a beautiful apartment at a great price while avoiding the hassle of a long commute. This neighborhood is all about convenience - whether it's the fact that it's just a short walk away from Grand Central, Bryant Park, and a host of other NYC landmarks or the fact that it's filled with dry cleaners, grocery stores, nail salons, and anything else you could need, right outside your door.
This month, agents Nick Anabel and Seth Podell are representing a $1,499,000 1-bedroom apartment at 325 Lexington Ave in Murray Hill. This home boasts North and West exposures that provide stunning Midtown views, wide-plank walnut floors, appliances from Liebherr, Bosch, and Bertazzoni, and more. There is also a 24-hour doorman, beautiful roof terrace, and fitness center.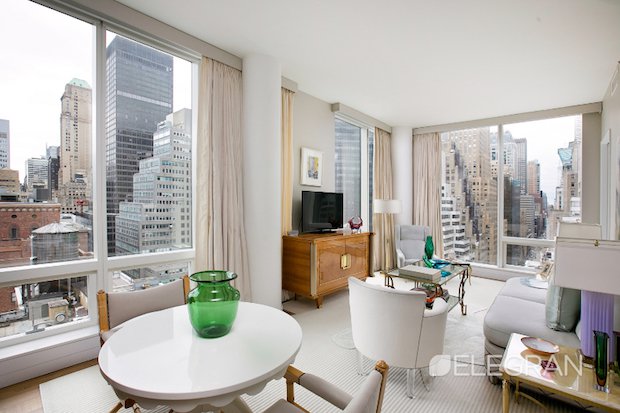 Neighborhood: Greenpoint 
Building: 205 Huron Street
March listing total: $675,000
Greenpoint, Brooklyn is a neighborhood on the rise. Once known as a mostly industrial area, Greenpoint is now home to a lively dining, shopping, and music scene thanks to the influence of nearby Williamsburg. The median household income in Greenpoint is 40 percent more than the overall Brooklyn median, so while Greenpoint residents may enjoy certain aspects of the young culture of Williamsburg, they also have an appreciation for the finer things.
This month, agents Daniel Chun and Leah Jacobs are representing a $675,000 home in Greenpoint at 205 Huron Street. This large, airy 1-bedroom apartment features oversized windows that provide beautiful views of the tree-lined streets below, ample storage space, and is just a short walk from the nearby G train, making commuting into Manhattan a breeze.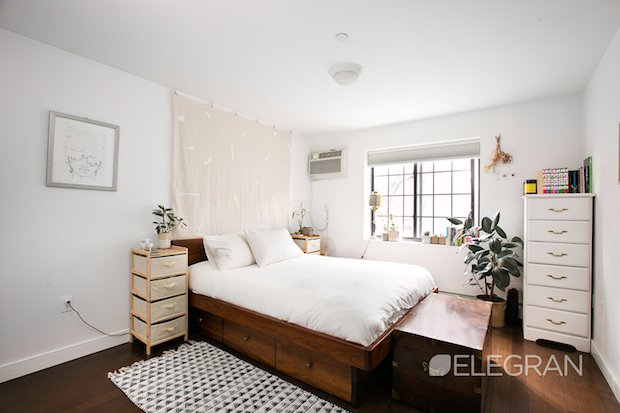 To learn more about these or any other Elegran listings, visit the Elegran sales page.