Essex Crossing's The Rollins Makes Its Anticipated Debut
Kristina Kennedy-Aguero | March 13, 2018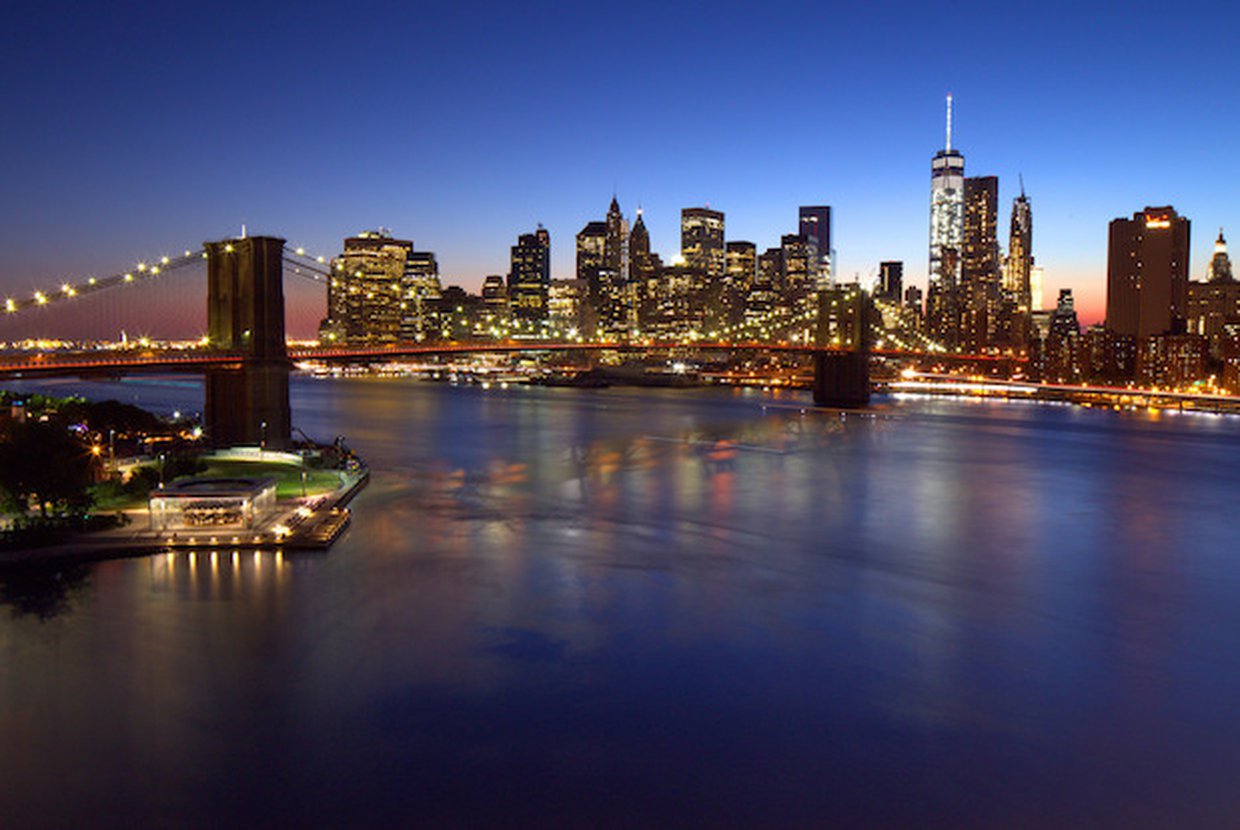 'The Rollins,' is the first building to offer market-rate rentals in the acclaimed Lower East Side mega-development, the Essex Crossing. The sixteen-story building located at 145 Clinton Street, has 107 residences available, starting at $2,852 a month for a studio. Due to the height of the building, compared to those surrounding it, many apartments enjoy spectacular views of the Williamsburg Bridge and the Empire State Building.
Named after the former Lower East Side resident and jazz legend, Walter Theodore "Sonny Rollins", The Rollins offers everything you would expect from a modern apartment building. The attended lobby with concierge service means that you will never miss a delivery, while on the 12th floor there is an elevated garden terrace with comfortable seats and lush foliage, where residents can unwind after a hard day. On the same level, there is also a rooftop terrace complete with BBQ grills, dining areas, and lounge seating.
There is a comfortable residents' lounge with an open fireplace and spaces for both working and for relaxing. The media room and a private dining or conference room let occupants bring their work home, and then for playing, there is a shuffleboard table, a billiard table, and a wet bar. A workout-studio has a virtual fitness trainer which offers more than 80 different classes on demand, and the state-of-the-art fitness center includes Peloton bikes. There's also a ground-floor storeroom for real bikes, a children's playroom, and a spa for pets. Later on, this year, the ground floor will become home to a Target and a Trader Joes.
A number of renowned architects have been involved in the project. West 8, for example, drew up the plans for the community park which covers 15,000-square feet. This landscaped plaza has a play area for kids, bistro tables, and bench seats. Input from Lower East Side residents helped to shape this collective space. Beyer Blinder Belle designed the building, which features ceilings up to ten feet high in some apartments and double pane windows throughout. A few residences even have their own private outdoor terrace. K&Co were responsible for the interiors, which feature white oak floors and quartz countertops. Top-of-the-line appliances include Grohe Bathroom fixtures, stainless steel appliances from Europe, and Bosch washer and dryers.
Essex Crossing is a collection of 1,000 apartments, 400,000 square feet of office space, and 450,000 square feet of retail space that is redefining life on the Lower East Side. Along with the many new apartments, offices, and shops that will open in the area as a result of this new project, locals will get to enjoy the Market Line, an epic food bazaar featuring cuisine from around the world.
One-bedroom residences are priced from $4,175 a month, two bedroomed apartments from $5,800 per month, and a three-bedroom with two baths will set you back $7,900 every month. However, the building also houses 104 affordable apartments with rents starting at $519 a month for a studio and topping out at $3,424 for a three-bed. Over ninety thousand applications for these apartments have been received by the city since the housing lottery launched them last spring.