Increased Demand for NYC Apartments Near Green Spaces
Laura Schier | March 21, 2018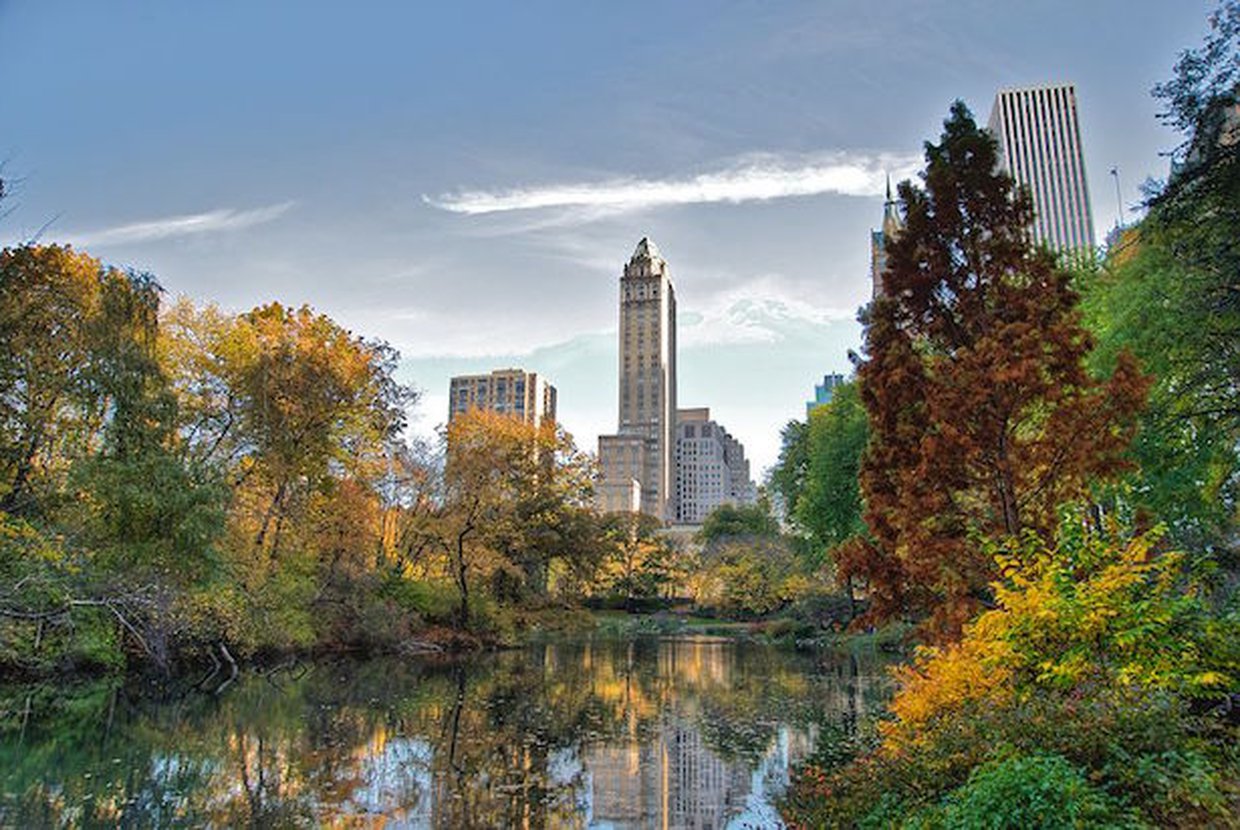 Apartments overlooking a park or even a small pocket of green space are in high demand in NYC, and developers are flocking to vacant sites with greenery nearby. In addition to being close to a green oasis in the city, apartments in residential buildings located next to parks are highly desirable due to increased air, light, and open sky, things that can be difficult to see and experience when living in an apartment facing another building.
According to Josh Schuster, founder and managing principal at Silverback Development, developers purposely seek out sites next to parks. Schuster, whose development company is currently working on several park-adjacent projects, told The New York Times that finding development sites located near parks "is very much a conscious strategy," and that developers also seek out landmark buildings, as they know the views will be protected. Schuster mentioned that light and air windows which normally span the width of the street in New York are highly sought out, as potential renters and homebuyers are particularly impressed by large windows with sweeping views of the park nearby. He worked on 75 Kenmare, a seven-story residence currently being developed by DHA Capital, for the past seven years. The condo, situated in NoLIta, will overlook the DeSalvio playground once finished. And Silverback Development is currently working on a project involving the conversion of a former college dorm into condos at 67 Livingston Street in Brooklyn Heights, which will look out over the schoolyard of the Packer Collegiate Institute.
Although small parks do not have the vast space and splendor of Central Park or Prospect Park, they can have similar benefits. Not only do they offer light and open sky, but some feature amenities such as dog runs, playgrounds, sweeping lawns, and farmers' markets, to name a few. And according to Jonathan J. Miller, president of real estate appraisal and consulting firm Miller Samuel, apartments with park views are even more coveted than those with waterfront views. Although waterfront views are in highest demand in most cities, Mr. Miller states that New Yorkers are more "inward-looking," and seek out park views more. And not only are apartments near parks more popular, but they are more expensive as well. Apartments on Central Park below the tree-line are typically priced 10 to 15 percent more expensive than those located on side streets, while those situated above the treeline can go for prices 15 to 25 percent higher.
While finding an apartment near a park can be difficult, it's far from impossible. For more information on NYC apartments near Central Park, Prospect Park, or any other green spaces throughout NYC, click here.