Morris Adjmi Building Headed to the West Village After Design Changes
Diana Eastman
| March 08, 2018 | Published in
Neighborhood News
,
Urban Design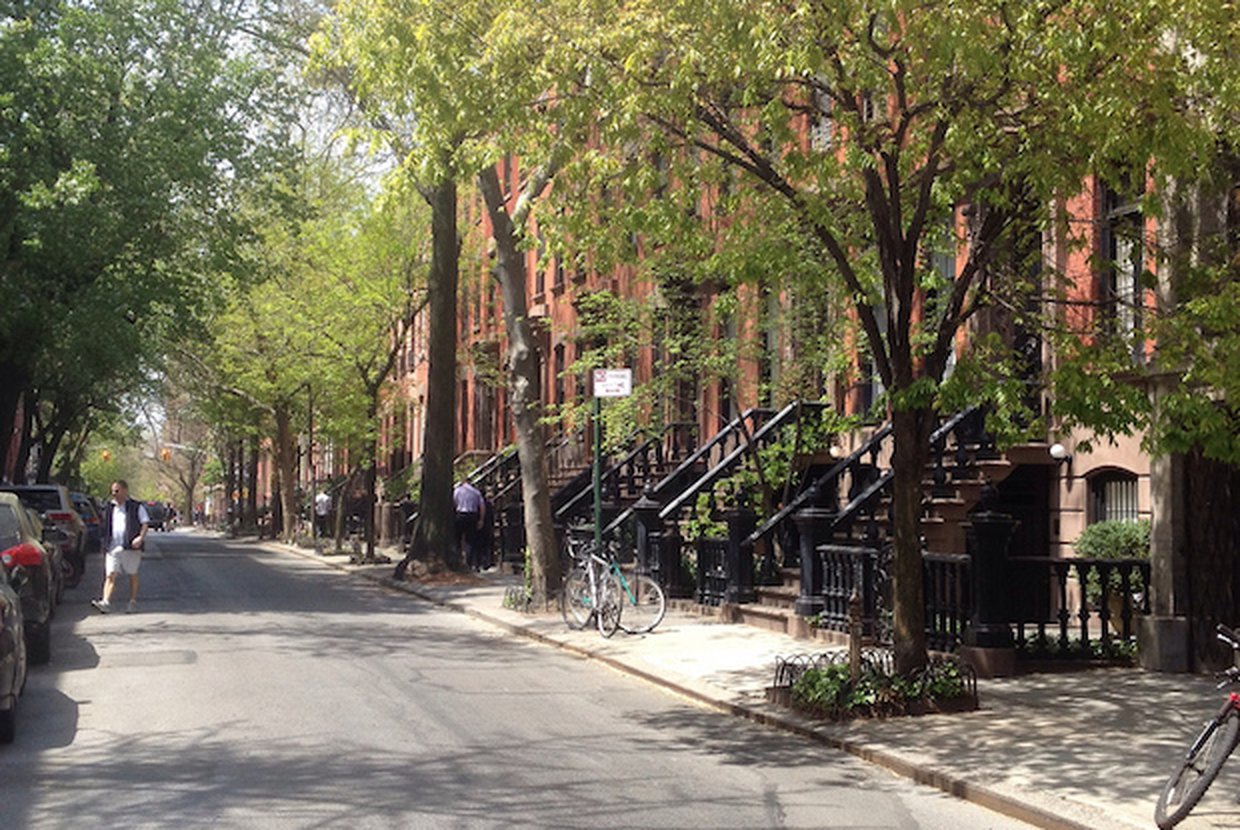 The corner of Hudson Street and Charles Street in the West Village is about to get a major makeover. Right now, a humble gas station sits at the corner, owned by William Gottlieb Real Estate. Built in 1927, this corner of the West Village has been relatively unused. Until now. Recently, this space got the approval to be turned into a contemporary residential building.
The request to build the six-story residential building was rejected the first time it was presented to The Landmark Preservation Commission. The board was not happy with the large windows, the way the retail space protruded from the rest of the building, and the addition of the penthouse.
A few weeks ago, developer Morris Adjmi presented an edited version to the board that was described as "markedly improved" by Commissioner Frederick Bland. The building was reduced in height, the penthouse was moved further from the street, and other architectural and design elements were edited. With the new changes, the board approved Adjmi's design and gave it the official go-ahead.
But not everyone is pleased. The Greenwich Village Society for Historic Preservation is not happy to see the classic gas station go. A letter from the group stated that the building's large scale was an issue, along with it being "monolithic and repetitive."
As of now, both the gas station site at 540 Hudson and the garage at 544 Hudson will be the new home for Adjmi's modern residential building. It'll add 26 spacious apartments to the West Village, along with retail and community spaces. It will fit in nicely with the wide variety of real estate in the area.
Since there are few office spaces in the area, the cobblestone streets of the West Village are fairly quiet throughout the week. Residents live in a mixture of brownstones, mid-rise co-ops, and walk-ups. Apartments here are bigger than in other areas of the city and sit along narrow streets. There is something profoundly elegant about this area, from its the tree-lined streets to its quaint cafes, coffee shops and bookstores tucked in little nooks throughout the neighborhood.
Hudson Street is a New York landmark in itself. Celebrities have called this affluent area home for years, and it has appeared as the setting for numerous TV shows and movies. And while some may be sad to see a little piece of NYC history go, the addition of Adjmi's building will fit right in with the vibe and feel of Hudson Street.