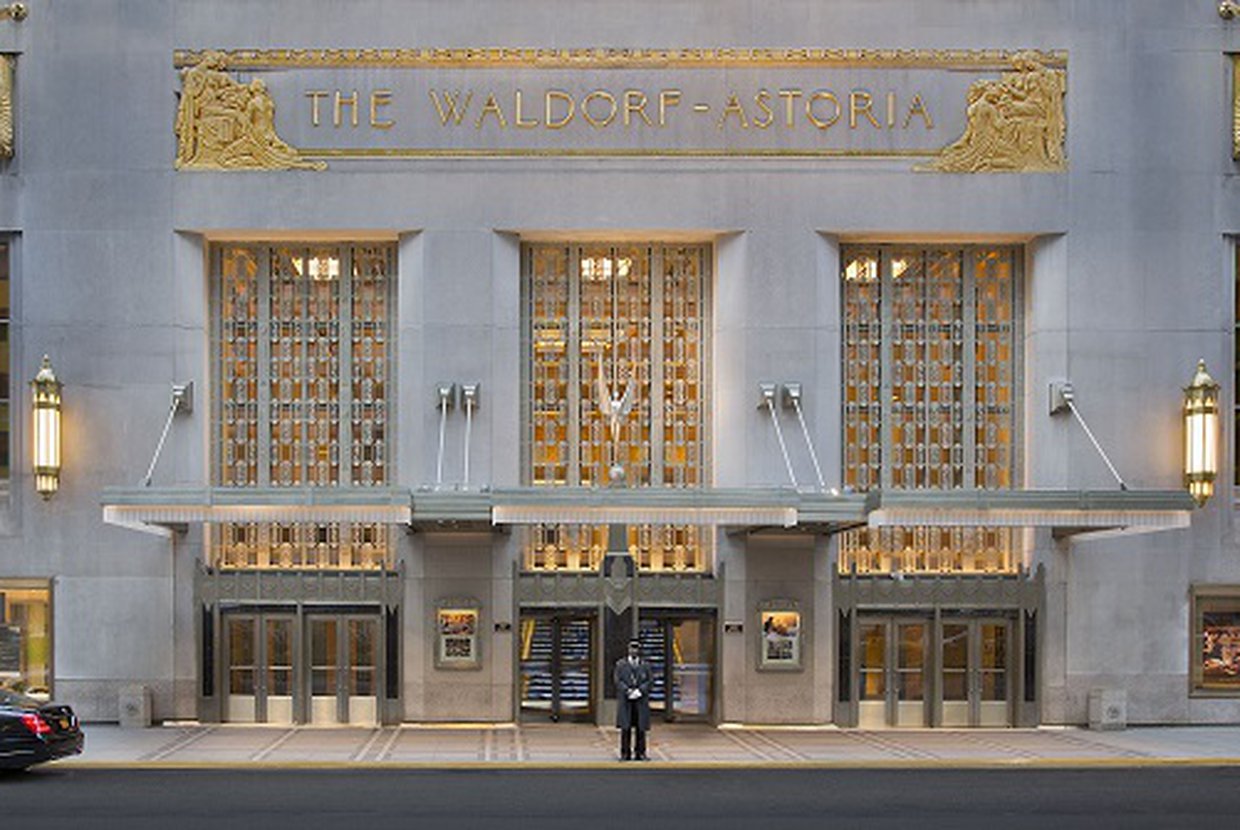 The Waldorf Astoria hotel is one of the most iconic historical buildings in NYC. First opened in 1893 on Fifth Avenue, the original structure was later demolished to make way for the construction of the Empire State Building before being rebuilt in its current location at 301 Park Avenue. Now, the Waldorf will face major changes once again, as plans have been submitted to convert 352 of its hotel rooms into condos.
The Real Deal reported that an offering plan for what is being called "The Towers at 301 Park Avenue," appeared on the New York state Attorney General's office yesterday. The sponsor for this plan was listed as AB Stable LLC, an affiliate of China's Anbang Insurance Group, which owns the Waldorf along with several other major hotels throughout the U.S. The company purchased the hotel in 2014 and closed it last year in anticipation of this conversion.
The submission of these condo plans came as a surprise to some, as the future of the Waldorf has been uncertain since the Chinese government took over Anbang Insurance Group last month. This was in response to allegations that the company's chairman had engaged in illegal activities and abused his power. Following the takeover, there were concerns that the government would opt to sell the Waldorf rather than move forward with the conversion. The Real Deal spoke to a source close to the project, however, who assured them that Anbang still owns the property.
According to the recently filed plans, along with the 352 planned condos, the converted Waldorf Astoria will hold 350 hotel rooms, a massive reduction from the 1,413 rooms it currently holds. Not everything is changing, however, as Angbang has committed to preserving the hotel's famed art deco interiors. No details have been revealed about what the condos will feature or how much they will cost, but it is safe to say that they will fall into the "luxury" category, especially the homes located on the upper floors. While floors 14 and 15 will each hold 28 condos, floors 40, 41, and 42 will contain just two homes each.