City Council Approves Jerome Avenue Rezoning in the Bronx
Laura Schier
| April 02, 2018 | Published in
Neighborhood News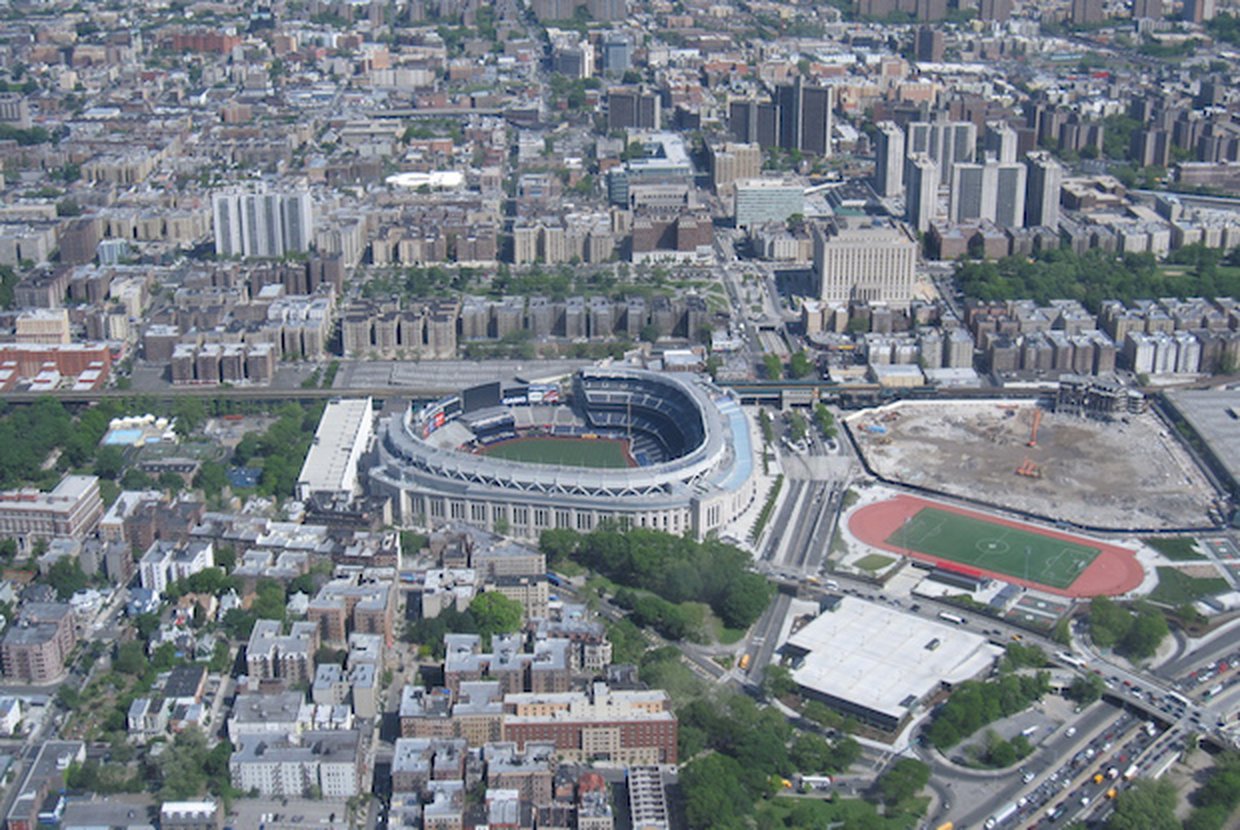 The New York City Council has approved the rezoning of a stretch of Jerome Avenue in the Bronx, which could lead to the construction of 4,600 apartments in the area. This is the fourth of 15 neighborhood rezonings proposed by the de Blasio administration, part of a plan to create more affordable- and market-rate housing in the city. Some other areas that have been approved for rezoning include Far Rockaway, East New York, and Midtown East.
A City Hall spokeswoman said in a statement that the Jerome Avenue Neighborhood Plan "is another milestone in our effort to build affordable homes and neighborhoods," and focuses on overlooked Bronx neighborhoods. And the neighborhood rezoning plan will not only improve affordable housing; it will also involve building new schools, improving parks, and fixing streets. The spokeswoman went on to say that the plan will revamp businesses, jobs, and job training throughout neighborhoods as well.
The de Blasio administration is choosing low-density manufacturing areas located near public transportation and transforming them into high-density residential development zones, according to Crains. These areas are mainly being targeted due to their low population (so fewer people will need to be relocated), and the fact that rezoning will significantly increase their value. By requiring developers to make their new projects include permanently affordable housing, the de Blasio administration will likely be able to recapture properties' increased value as well. This strategy may be more difficult for the Jerome Avenue Neighborhood Plan as rents in the area are too low for the market-rate projects to be economically efficient, so the city is planning to fund construction long-term.
De Blasio's program, called Mandatory Inclusionary Housing, will involve the construction of an estimated 1,150 permanently affordable apartments along Jerome Avenue. Unfortunately, the new housing plan may take away space from manufacturers, such as the various auto shops lined along the street. If developers purchase their properties they would be forced to relocate, which might negatively impact the economy. Michelle de la Uz, head of the nonprofit Fifth Avenue Committee and the only one to vote against the plan, argued that "the city continues to reduce areas zoned for manufacturing throughout the city without a comprehensive assessment of how those changes may cumulatively impact goods and services New Yorkers need."
To combat this issue, the city has set aside $189 million for businesses, parks, and open space to provide benefits to residents in the Bronx neighborhood and create jobs. Additionally, the city aims to preserve existing affordable housing, create two new schools, and provide legal aid to tenants experiencing problems with their landlords.