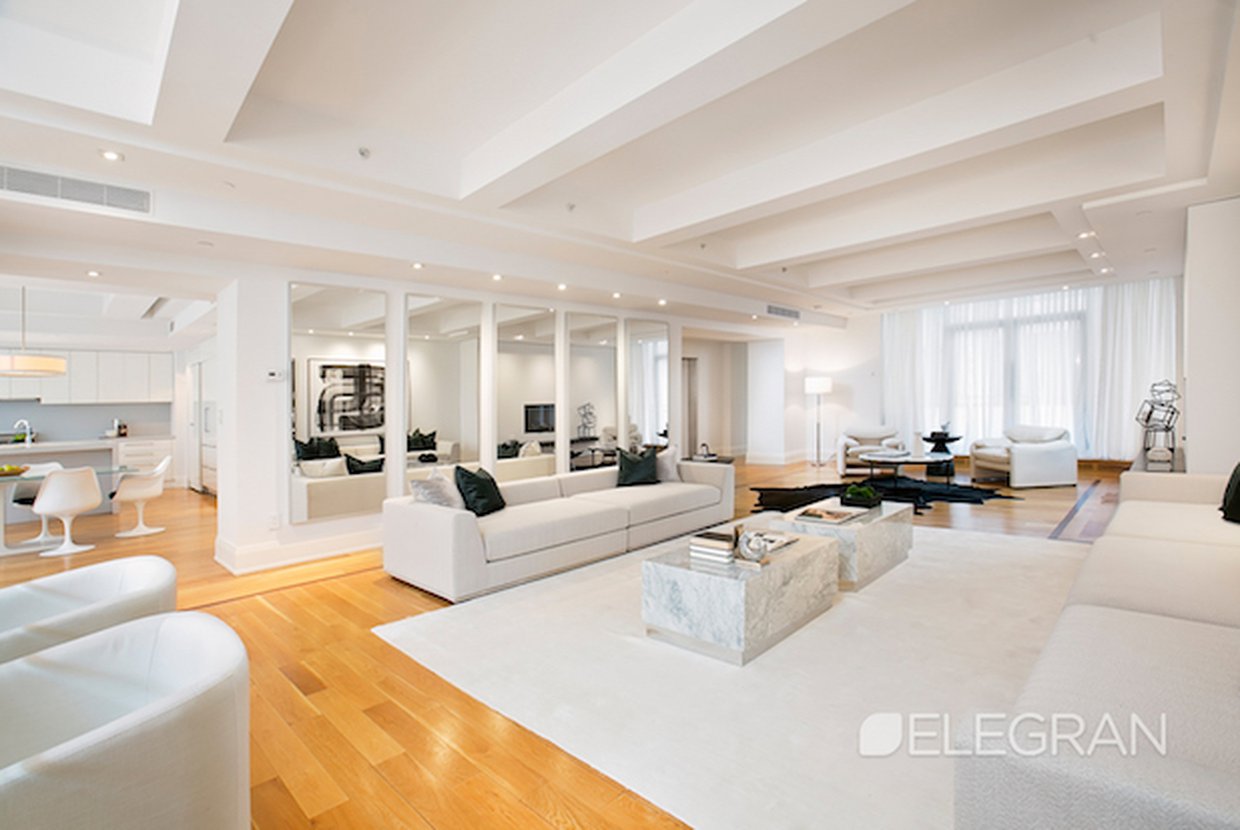 Now is a fantastic time to buy a home in NYC. During the spring, inventory is up and prices are down so potential Manhattan homebuyers who are thinking of taking the plunge should act now. Elegran agents got an early start on the spring buying season, closing several major deals in March and securing excellent exclusive listings for April.
Neighborhood: Tribeca
Building: 60 Collister Street
March deals closed for: $4,020,000
New York Magazine has stated that "by many criteria, Tribeca could be considered the best place to live in the city" thanks to its low crime rate, excellent schools, and great public transportation options. Due to it being such a highly coveted area of Manhattan, living here often comes at a high price. Home prices in the area have increased by nearly 30 percent in the last five years and it's not uncommon to spend over $7 million on an apartment in this area.
In March, agent Thomas Duger sold a 3-bedroom home in Tribeca at 60 Collister Street for $4,020,000. This 2,408-square-foot loft features oversized windows, exposed brick and wide-plank oak wood floors an open kitchen with a large Caesarstone countertop island and Wolf appliances, and more. This intimate building features just 15 condominiums, a full-time doorman, and an on-site parking garage.
Neighborhood: Yorkville
Building: Citizen360
March deals closed for: $2,980,000
Yorkville has been on the rise since the long-awaited opening of the Second Avenue Subway. This large area of the Upper East Side features every type of NYC housing imaginable, from sprawling high-rises to intimate townhouses. A year after the Second Avenue Subway opened, home prices rose in Yorkville while prices throughout the rest of the city remained stagnant. Clearly, interest in this area is increasing so those who are considering purchasing a home in this neighborhood should act fast.
Last month, agent Kevin Huang sold a $2,980,000 home in Citizen360, a luxury Yorkville residential building. This SHoP architects designed building is on a pristine, tree-lined street and features a wellness lounge, fitness center, children's playroom, art studio, private parking, lounge and catering kitchen, and more.
Neighborhood: NoMad
Building: The Parkwood
March deals closed for: $2,850,000
NoMad is one of the most convenient areas of Manhattan to call home. In just minutes, NoMad residents can easily get to Grand Central, Penn Station, and a number of schools, grocery stores, gyms, and fine dining spots. What's more, the neighborhood has a dedicated group of residents who work together to better the area. The NoMad alliance is a not-for-profit organization that helps support local business and works to keep the community thriving.
In March, agent Brett Michaels sold a $2,850,000 apartment in The Parkwood, a collection of 22 custom pre-war lofts, each of which are accessed directly by private, keyed elevators. Each apartment features 100-foot landscaped terraces, kitchens with heavy-gauge, state-of-the-art hardware and cabinetry, windowed bathrooms, and more.
Neighborhood: Lenox Hill
Buildings: 50 East 72nd Street and Trump Palace 
April listing total: $7,300,000
If you're looking for a quiet NYC neighborhood in a great location where you can be surrounded by grocery stores, great restaurants, dry cleaners, and any other convenience you may need, it's hard to find a better spot than Lenox Hill. This Upper East Side area has it all - excellent public transportation options thanks to the expansion of the Second Avenue Subway, elegant townhouses and luxury buildings, and is just a short walk into the heart of Midtown.
This month, Elegran agent Chris Fry is representing a $3,800,000 apartment at 50 East 72nd Street in Lenox Hill. This 3-bedroom, 3.5-bathroom apartment has been meticulously renovated while still maintaining its classic charm. The apartment features a bright, spacious living room, hardwood floors throughout, a windowed kitchen, a formal dining room, and more.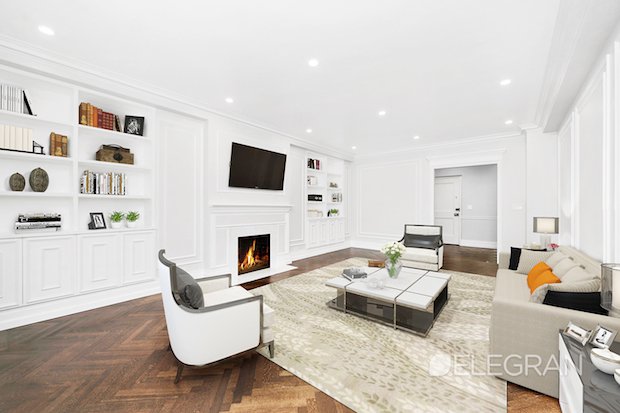 Agent Ignacio Cesped is also representing a beautiful listing in Lenox Hill at Trump Palace. Apartment 21C is a $3,500,000 3-bedroom, 3.5-bathroom home that boasts expansive Manhattan views, two large terraces, a meticulously renovated bathroom, and a separate, large storage unit that is included in the sale.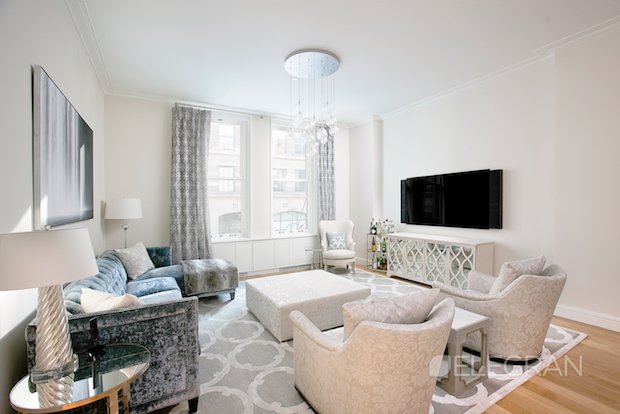 Neighborhood: Tribeca
Building: Sterling Mason
April listing total: $5,700,000
As mentioned above, Tribeca is one of the most coveted areas of Manhattan to call home. This month, agents Vincent Pergola and David Ghoneim are representing a beautiful $5,700,000 apartment in this neighborhood at the Sterling Mason. This 3-bedroom, 3.5-bathroom home features a gracious living room, a chef's kitchen with marble countertops and appliances from Sub-Zero, Miele, Viking, and Wolf, en-suite bathrooms in each bedroom, and more. All of this in a full-service building with private fitness room and yoga studio, children's playroom, and underground parking.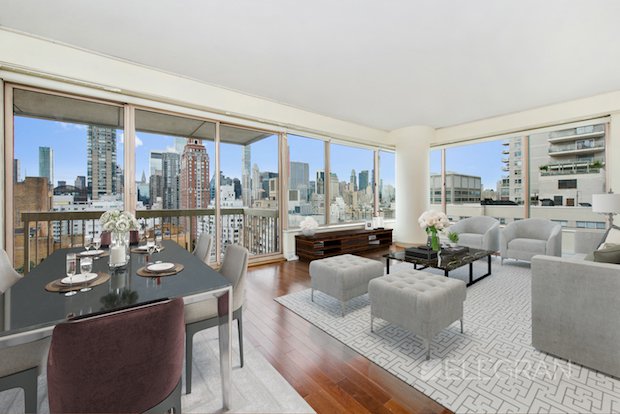 Neighborhood: Flatiron
Building: Infinity Flats
April listing total: $5,350,000
Whether your passion is food, architecture, or nature, you'll find ways to indulge it in the Flatiron District. From the iconic building it's named after to top-rated restaurants, this area has everything a quintessential NYC should - gorgeous structures, cozy parks, and excellent nightlife options. According to Street Easy, real estate in Flatiron has a low turnover rate, so available apartments in this area can be hard to find and may not stay on the market for long.
This month, agent Nick Agostinelli is representing a $5,350,000 home at Infinity Flats in the Flatiron District. This gorgeous, full-floor, 4-bedroom apartment is accessed through a private elevator that opens into the spacious living room with hardwood floors and oversized windows. There is an eat-in kitchen with Corian countertops, a large island, and state-of-the-art appliances from Bosch, Sub-Zero, and Viking, enormous walk-in closets in the master bedroom, spa-like bathrooms, and more.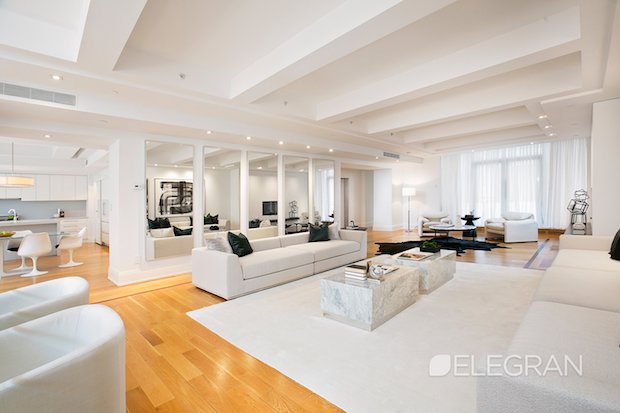 Neighborhood: Upper East Side
Building: 515 East 72nd Street
April listing total: $3,495,000
Is there any NYC neighborhood more iconic than the Upper East Side? With its tree-lined streets, world-famous luxury homes, and access to Central Park, it's easy to see why people continue to flock to this area of Manhattan. Along with the beautiful homes, there are also unrivaled cultural attractions to be found on the aptly-named Museum Mile where The Metropolitan Museum of Art, the Solomon R. Guggenheim Museum, Neue Galerie and the Frick Collection are located.
Currently, agents Vincent Pergola and David Ghoneim are representing a $3,495,000 home at 515 East 72nd Street on the Upper East Side. This sun-drenched, 3-bedroom, 2.5-bathroom home boasts a custom kitchen features Calcatta Gold marble counters and backsplashes, an enormous master bedroom with a private balcony, and a customized, renovated master bathroom. The building features a full-time doorman and a modern fitness center with a saltwater pool, rock climbing wall, and a basketball court.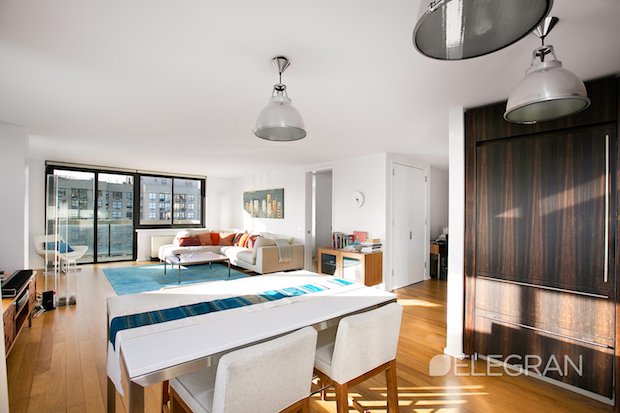 If you are interested in learning more about these or any of the other luxury sales and rental listings our agents are representing, click here.