Lawsuits Dropped Against Brooklyn Bridge Park Luxury Residential Buildings
Laura Schier | April 17, 2018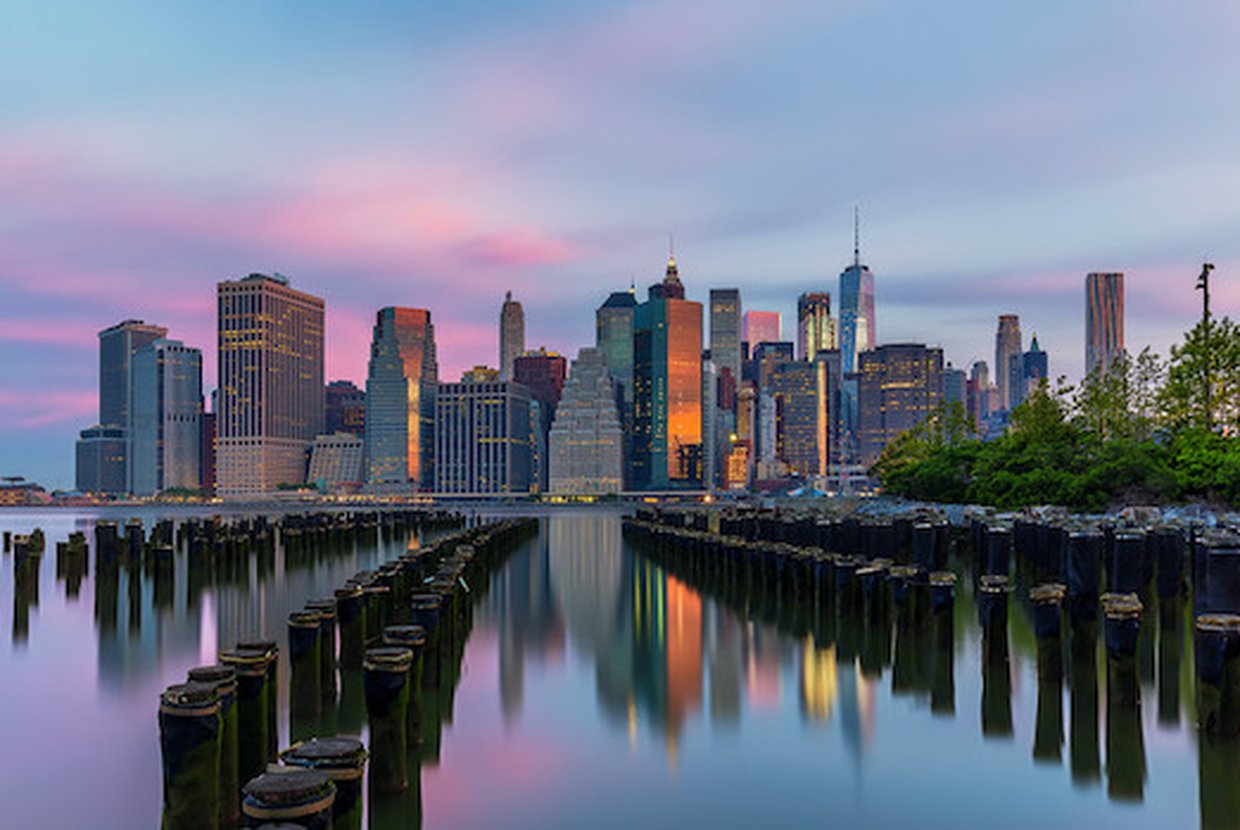 Lawsuits against two apartment buildings to be constructed at Brooklyn Bridge Park's Pier 6 in Brooklyn Heights have finally come to an end. The Brooklyn Heights Association, the civic group that had originally sued in an attempt to keep the buildings from being constructed, says that it will not appeal the court's ruling which dismissed the litigations against the Brooklyn Bridge Park Corporation (BBPC), the project's developers, and the state.
The Brooklyn Heights Association's reasoning behind the lawsuit was that the developments violated the BBPC's agreement to provide "only the amount [of housing] necessary to fund the park's financial needs," by creating too much housing within the waterfront park. The civic group's most recent lawsuit detailed that the BBPC was violating its initial commitment to construct as little housing as possible and that the group was already well-endowed by its other park developments, such as the Pierhouse. The BBPC defended the litigations by stating that the money provided by Pier 6 would go towards funding the timber piles which support the East River pier. Victoria St. George, New York state's Supreme Court justice, dismissed the court case in mid-February.
After the court's recent ruling, the civic group decided to step down. Brooklyn Heights Association executive director Peter Bray told Brooklyn Paper that the group "will not pursue an appeal, and our legal challenge to the Pier 6 development has ended." Bray went on to say that the group has hopes that the Brooklyn Bridge Park Corporation will respect its commitments to the community in future endeavors. Corporation president Eric Landau said in a recent statement that BBPC is excited to finally move on from the litigations and work on the project, which he states will eventually create funding for Brooklyn Bridge Park. Landau went on to say that the corporation will be working closely with the community and will maintain Brooklyn Bridge Park's reputation as one of the city's most popular public spaces.
The project will involve the construction of two apartment buildings on the pier: 15 Bridge Park Drive, which will consist of 40 market-rate apartments and 100 affordable apartments, and 50 Bridge Park Drive, or Quay Tower, which will have only market-rate apartments and stand 28 floors high. The Quay Tower, designed by Eran Chen, will have two-to-five bedroom apartments which will feature permanently unobstructed views of the East River, NYC skyline, New York Harbor, and the Manhattan and Brooklyn Bridges. Prices will start at $1.9 million for the two-bedrooms, and $5.5 million for the five-bedrooms. Quay Tower will feature amenities such as a lounge with a harbor-view terrace, fitness facility, and 4,000 square foot landscaped roof terrace. Construction is already underway, and Quay Tower is expected to be completed in summer 2019.