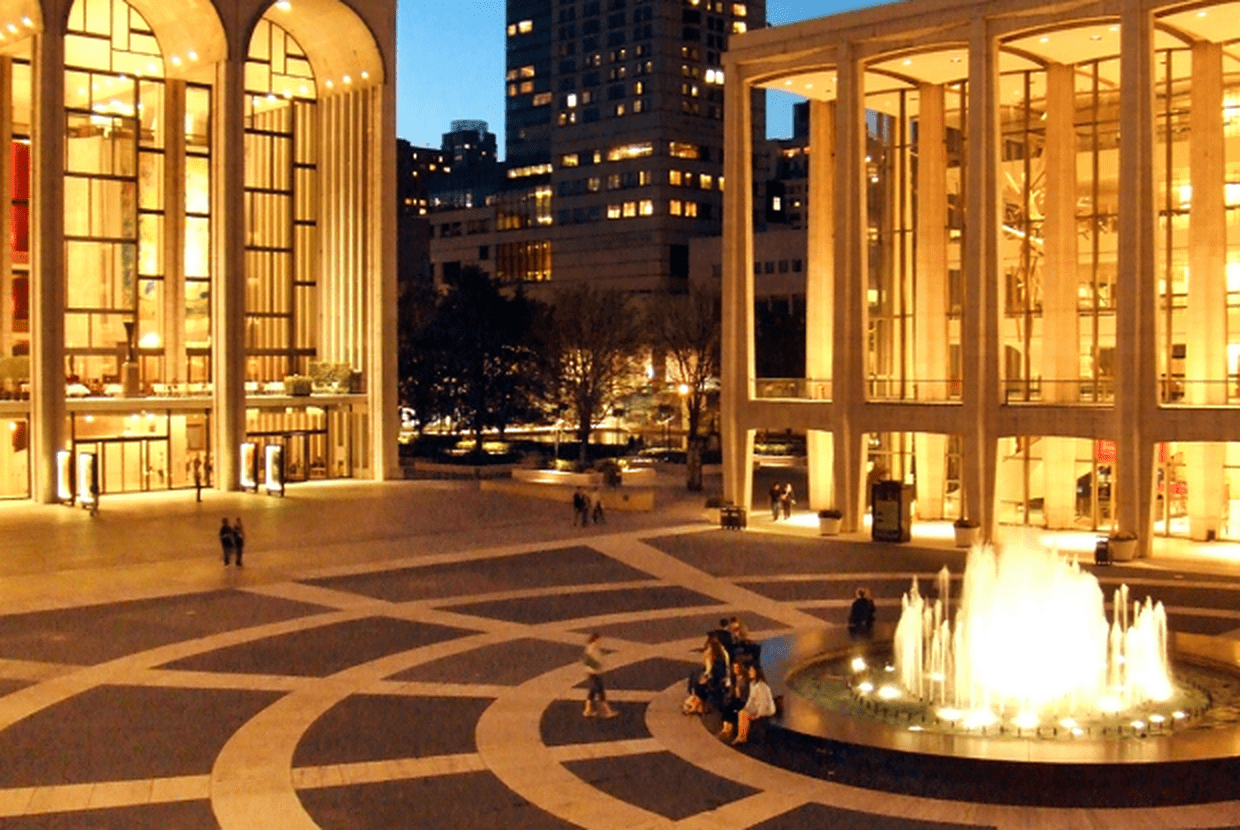 Lincoln Square is the cultural center of Manhattan, no small feat in a city that is often considered to be the cultural center of the world. Home to the Lincoln Center for Performing Arts, including the New York Philharmonic, the New York City Ballet and the Metropolitan Opera, as well as an extensive collection of museums, there's something to suit all the tastes of all art and music lovers in this bustling part of the city.
Lincoln Square is not just home to exceptional art and theater, however, it also has incredible shopping centers, lush green spaces, fine restaurants, and some of the most beautiful apartments in the city. Central Park is right around the corner and there are also a host of smaller parks like Benenson Grove, a section of Lincoln Center with 30 gorgeous aspen trees and Richard Tucker Square, which boasts a farmer's market and live music.
Nearby Columbus Circle features Michelin-star restaurants and a collection of popular retailers including Whole Foods Market, making this the perfect area for New Yorkers who want it all - a great apartment surrounded by modern conveniences and high-end amenities.
One area of Lincoln Square that is particularly known for its lavish homes is Riverside Boulevard. There, you will find up-and-coming buildings like One Riverside Park, a luxury condominium that offers some of the largest homes on the Upper West Side, with interiors crafted by acclaimed designer Shamir Shah. Residents of One Riverside Park will have access to over 70,000 SF of amenities including La Palestra, a 40,000 SF athletic club and spa that features a 75-foot swimming pool, 38-foot rock-climbing wall, basketball and squash courts, a bowling alley, sauna and steam rooms, and private treatment room.
Nearby you'll find The Aldyn, an equally impressive building with spacious one-to-seven-bedroom apartments from Standard and Ace Hotel designers Roman/Williams. This building also has access to the gorgeous La Palestra athletic club as well as an entertainment room with a gourmet catering kitchen, a club lounge, a children's indoor playroom, and a free shuttle to the shops at Columbus Circle.
"Very rarely do you find the real estate trifecta that you have here on Riverside Boulevard: location, amenities and spacious residences. Residents of this secret enclave are fiercely loyal, lifelong New Yorkers who can't imagine living without having a cup of coffee watching the sunrise at Pier I," said the CMA Team at Elegran.
Residents of this area will also soon be able to enjoy the new features of Riverside Park South that are currently under construction including a playground, a bikeway, a dog run, volleyball courts, and several new plazas.
While Lincoln Square is located within the Upper West Side, it has a style all its own. To learn more about available apartments in Lincoln Square, click here.