NYC Seller Stories: Pia Skriko
Julia Troy
| April 16, 2018 | Published in
Elegran Insider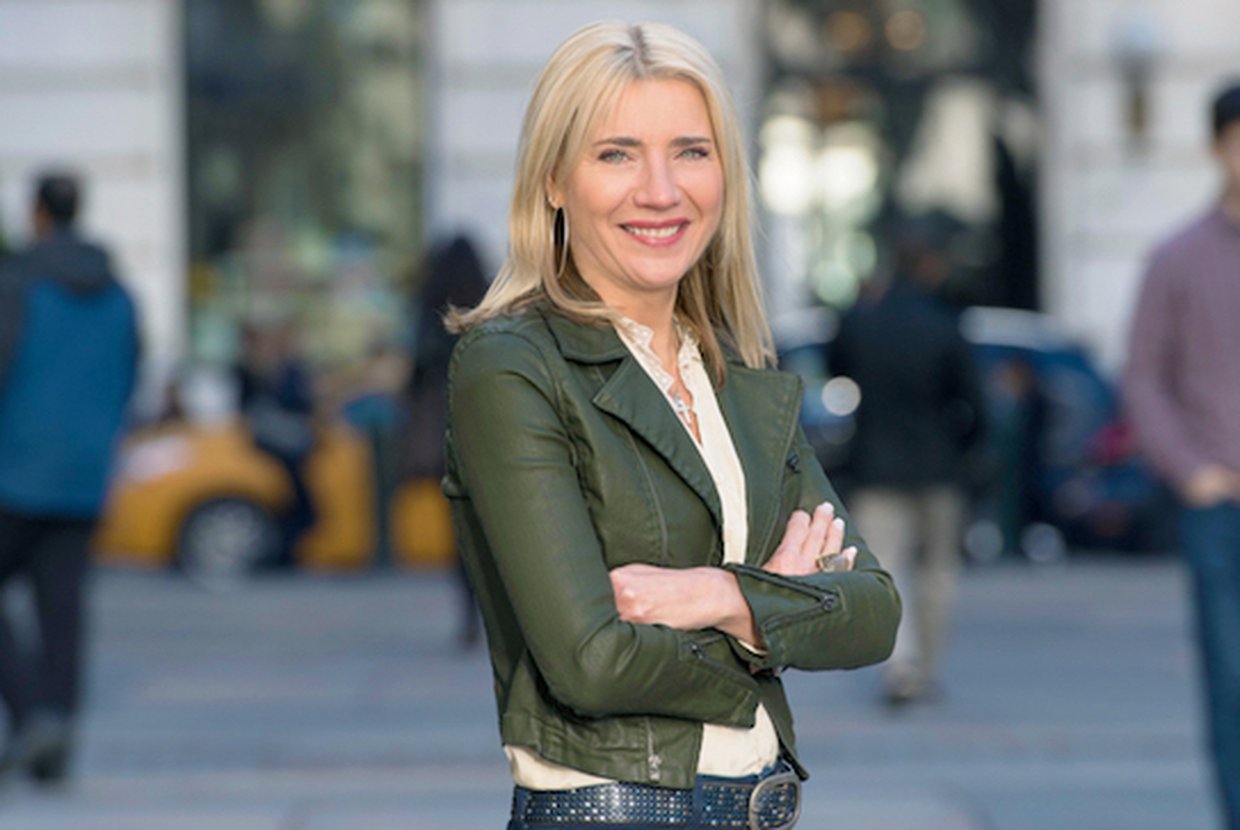 Elegran agent Pia Skriko welcomes new experiences. During two successful decades as a fashion industry executive, she traveled the globe and lived in Denmark, Canada, and Hong Kong. She has more recently planted roots in New York and is ready for fresh challenges in the Manhattan real estate world. We recently sat down with Pia to learn about her exciting career path and how she plans to take the vast array of skills she developed and honed during her fashion career and apply them to real estate.
Can you tell me a bit about your background?
I was born and raised in Finland but left home after college to study fashion. I moved to Canada before studying in Boston at the School of Fashion Design. I later went to Denmark to further my studies before starting a 20-year career in fashion. The majority of my career I was with the same U.S.-based company for 12 years as the SVP of Design and Merchandising.
After being a part of the management team to establish a business venture in Hong Kong for 3 years, I ventured on my own and started a company with my son. I quickly realized I was accustomed to working as part of a team and I also missed social aspects that are a bonus of working in an office. I also sought to shift away from fashion, where I had achieved a management level in which my job was focused more on deadlines and managing people than it was on being creative.
What led you to real estate?
I have always been interested in real estate. My father was an architect and I remember going to his office, sitting at the tilting table and making my own floor plans. I consider myself to be very innovative and I find real estate to be a discipline where you need to be both logical and imaginative. I had a friend in the industry who had been inviting me to showings. I started to envision ways to improve spaces and discovered that I really enjoyed the process. Over the years, I had considered pursuing a career in real estate, now my son is managing the company and the business is thriving, so it's a perfect time for me to embrace a new challenge.
What led you to Elegran?
I got my license and joined a smaller company after interviewing with several large firms. I came to the conclusion I would rather be part of a mid-size company because I didn't want to get lost in a huge company and was looking for a close team environment. A friend recommended I reach out someone she knew, Elegran agent Ashley Koide, who told me what a wonderful place Elegran was and encouraged me to apply.
What is your favorite part of the industry so far?
I love working with clients. I find people's life stories compelling and I love learning who they are, why they are looking for a New York City apartment, and how I can help them find the right space to meet their needs.
What is your favorite NYC neighborhood?
I love Lower Manhattan, especially Chelsea, Greenwich Village and Soho. These are very versatile areas where you can find everything from up-and-coming designer spaces to cozy restaurants and classically designed buildings. I find it all very charming.
Can you describe your ideal NYC apartment?
My ideal New York apartment would have big windows, high ceilings and as few walls as possible. I also have a great appreciation for pre-war apartments with character, so I would look for something that fits that description.
What qualities do you have that help you be a successful agent?
It would be a combination of my ability to be logical and creative, the same strengths and instincts which guided my fashion career. I am also exceptionally personable and I strive to be transparent. I believe clients quickly perceive my sincerity, which inevitably helps me build strong client relationships based on trust.
Do you have any advice for first-time NYC homebuyers?
Purchasing a home in New York can be extremely complicated because of the copious amounts of paperwork and legal issues that can arise. I want to be open with my clients and help them understand all aspects of what can be a difficult process. I would encourage them to not feel overwhelmed, that they should persevere with my help every step of the way.