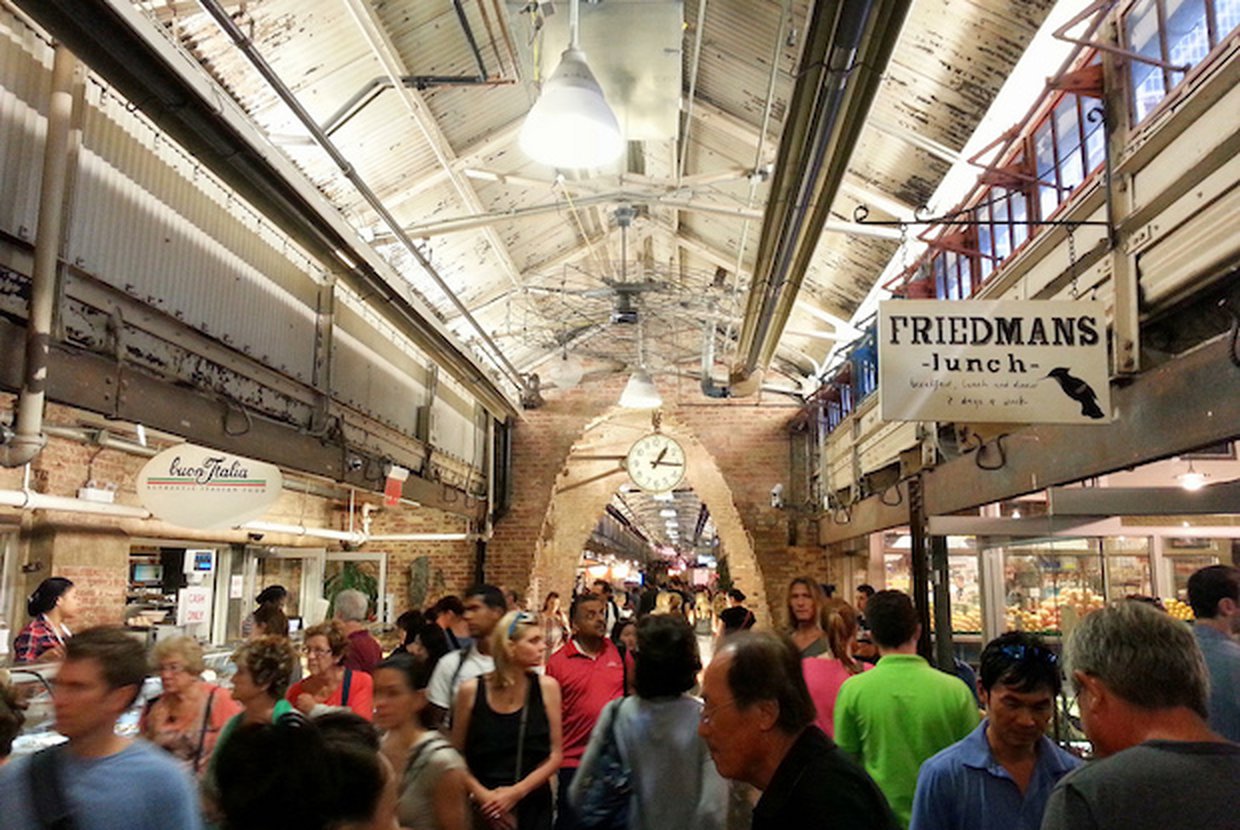 Google recently purchased Chelsea Market from real estate and investment company Jamestown for $2.4 billion, a significant increase in price from the $790 million Jamestown originally purchased it for. Jamestown still gets to keep the branding rights and intellectual property on the market and is now planning to expand globally.
With help from the profit generated by the Google sale, Jamestown wants to develop more Chelsea Markets around the world. The company is currently looking at emerging neighborhoods in Europe and the U.S. that are similar to the Chelsea neighborhood. According to Jamestown's president and principal Michael Phillips, "the concept travels," and the goal is to further expand and create a larger community of buildings. The firm aims to announce one or two neighborhood locations for new Chelsea Markets before the end of 2018.
Jamestown is based in Atlanta and Cologne Germany, and has over $11.8 billion in assets under management, according to The Wall Street Journal. The firm has ownership over office properties and an increasing amount of mixed-use developments with various amenities, such as Ponce City Market in Atlanta and the Innovation and Design Building in Boston. Jamestown's expansion of Chelsea Market is part of its nontraditional space strategy. This trend of changing recreational areas and office spaces to appeal to the younger generations is becoming more popular among larger employers and landlords. Mr. Phillips, who aims to create spaces geared toward younger workers and visitors, believes that tenants in a building make up communities. He states that, in terms of the firm's goals involving its amenity-rich developments, "we're creating communities with amusement parks on the roofs and music venues and underground speakeasies to help people get dates."
These new trends are revolutionizing office and recreational buildings. As buildings boasting the "new office-space trend" are becoming increasingly popular, rents in surrounding areas are starting to rise. According to CBRE Group Inc., asking rents in Chelsea have increased by over $70 per square foot in the fourth quarter of 2017, an increase of 32 percent from the last quarter in 2016. Some buildings in Chelsea now have asking rents from $150 to $200 per square foot, a similar pricing range to markets in the city that have typically been the most expensive, such as Park Avenue. As Phillips told the Wall Street Journal, Jamestown's goal in expanding Chelsea Market is to build up neighborhoods that, like Chelsea, were not previously as prominent and booming with business.