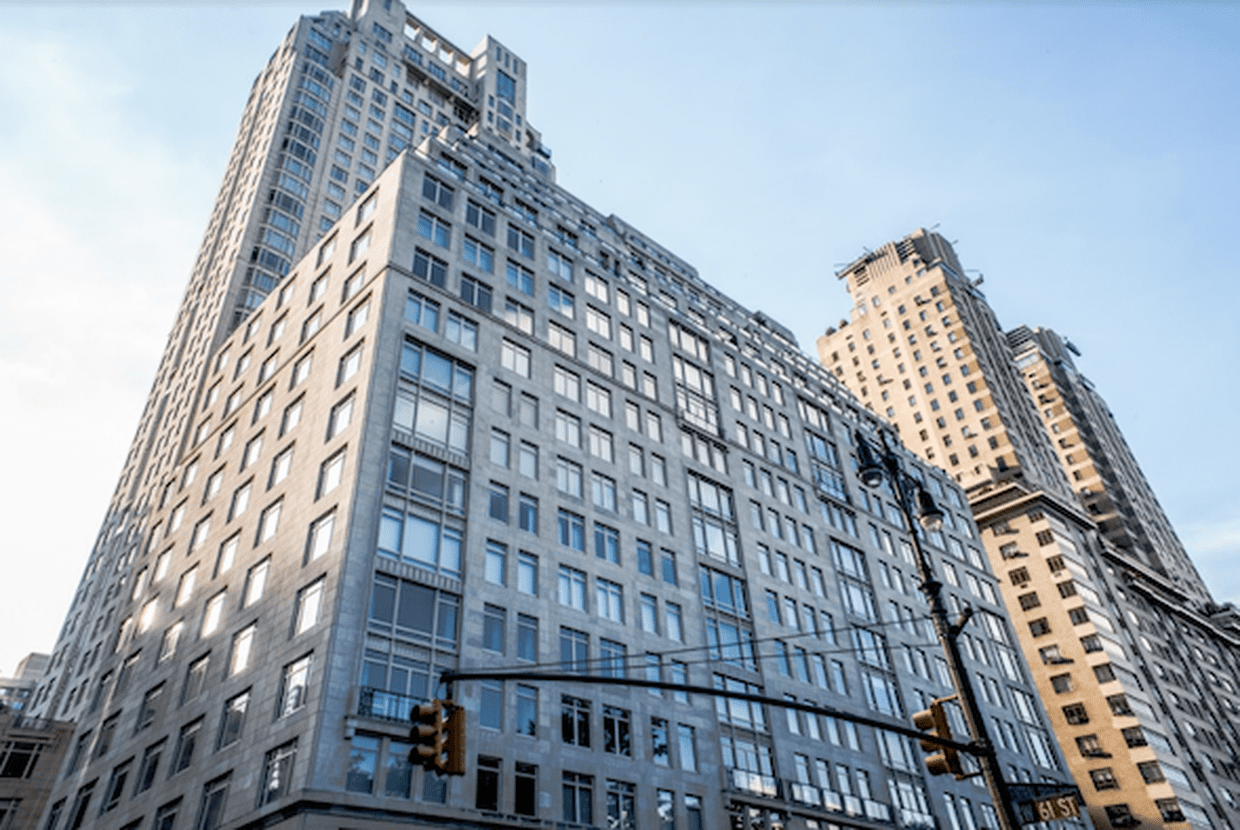 A decade after the construction of 15 Central Park West, designer Robert A.M. Stern remains in high demand, according to Bloomberg. Now, Stern architects are creating similar designs for five more buildings in Manhattan, for which development is currently underway.
Developers are endeared by the modern design of 15 Central Park West's units. Additionally, as it is a condominium building, residents can live there without dealing with restrictions imposed by the NYC co-op boards. Citigroup chairman Sanford Weill spent over $6,400 per square foot on his $43.7 million penthouse, setting a new record for the building in 2007. The building is also popular among celebrities, with residents including Alex Rodriguez, Robert De Niro, and Sting, who recently sold his apartment for $50 million. Bloomberg spoke to Olshan Realty Inc. president Donna Olshan who stated that "Fifteen Central Park West changed real estate," becoming a trendy place to live that set the tone for future condominiums.
20 East End Avenue, 250 West 81st Street, 30 Park Place, 550 Park Avenue and 220 Central Park South will be constructed with a similar modern design as 15 CPW. 20 East End Avenue will be situated on the edge of the Upper East Side, and some apartments will feature river views. Out of the original 41 units in the building, 34 have already been sold, including units that were purchased and flipped. 20 East End already has residents and is in high demand with an active buyer pool. 250 West 81st Street is located in the heart of the Upper West Side, and is in a prime location with close proximity to various shops and restaurants. The building is in high demand; 20 of the 25 active listings are already in contact. Apartment sizes range from 1,571 square feet to 3,386 square feet, and the average price per square foot is $2,891.
30 Park Place is located on the edge between Tribeca and the Financial District, an area with one of the highest-priced zip codes in the country. The building has a Four Seasons Hotel and affiliated apartments which have access to all of the Four Seasons' amenities, such as a spa, 75-foot pool, and salon. The average price per square foot is $3,330. 520 Park Avenue is located on the Upper East Side, bordering Midtown East, with close access to numerous offices and banks. Apartments each take up a floor and boast 360-degree views of NYC. There were 10 past listings and there are currently two active listings, and the average price per square foot is $5,144. 220 Central Park South is situated just north of Billionaires' Row, located alongside some of the most upscale and pricey apartments in real estate. The building's developer, Vornado Realty Trust CEO Steven Roth, says that the building will cost over $5,000 per square foot to construct, so price per square foot is expected to cost well above $5,000.