A Book Lover's Guide To NYC Apartment Decorating
Diana Eastman | May 04, 2018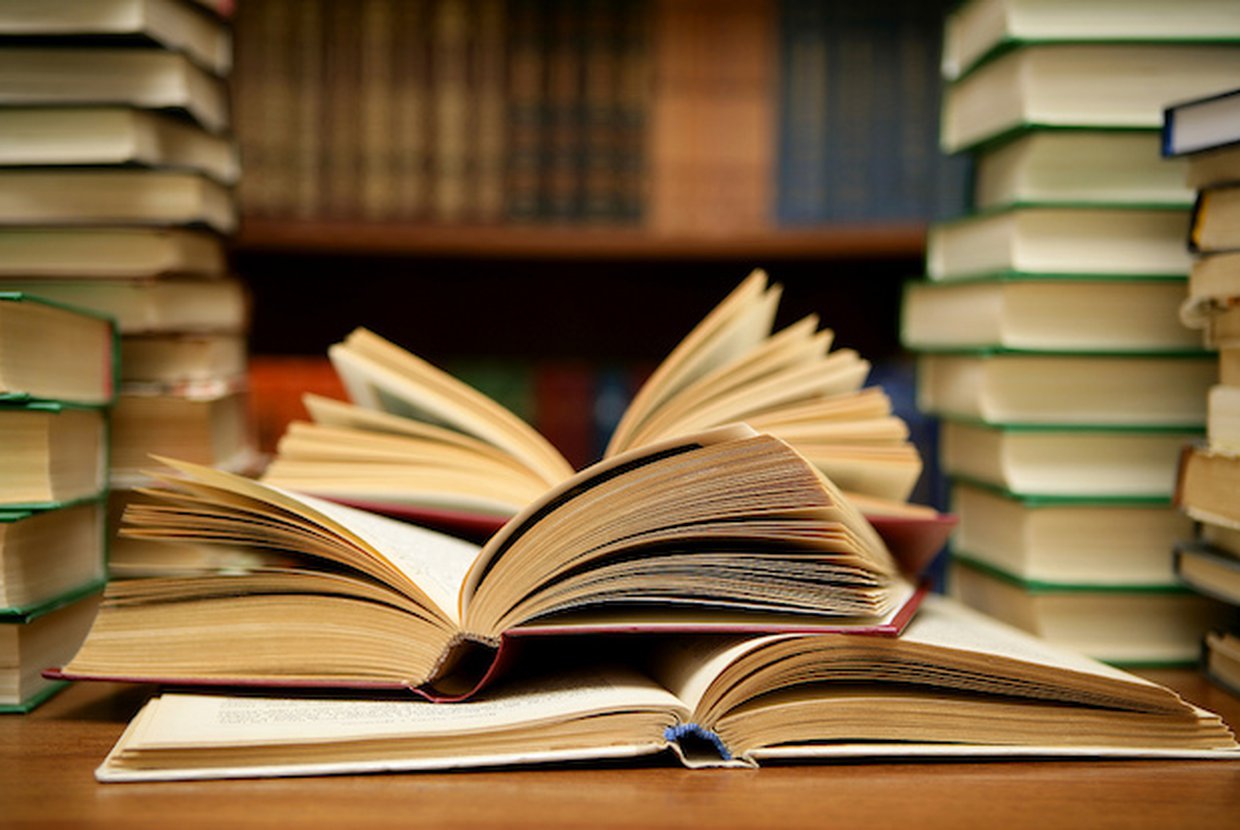 If you're a New Yorker who loves books, you know that storage can sometimes be a challenge. With each new addition to the bookshelf comes the problem of determining the best place to put the next book and the one after that, and if you live in a Manhattan apartment it's not always easy to find a home for your books. Thankfully, books aren't just for reading, they can also be incorporated into your home decor.
Using books as a design element is not a new idea. However, book lovers have become more creative in the way they display their beloved pages. Recently, avid readers with a more simplistic and minimalistic decorating style have tried displaying books with their pages facing out inside of their spines, which caused an uproar amongst book lovers. From sprawling penthouses in Midtown Manhattan to cozy lofts in Chelsea, New Yorkers are getting creative when it comes to combining decorating their favorite pastime. Here are some creative ways to store books that can give you space and elevate a room.
Put Them To Work
Books don't have to just sit on a shelf and look pretty. There are many ways interior designers suggest using books as a practical design element. Some New Yorkers stack a few of their favorite reads by their bedside table and put a small reading lamp on top. Others stack a few books on the floor and use it as a plant stand, or top it with a simple picture frame. It's amazing how a few good books can serve as a decorating platform around the house. For readers with a growing collection of books, stacking them and using them as legs for a coffee table can be both functional and creative, as long as all four legs are even.
It's All In How You Stack 'Em
Long gone are the days where bookshelves were row after row of books of the same shape and size organized in neat, styled lines. Stacking books on top of each other as well as side-by-side can a unique look while allowing you to store different-sized books together.
"Books" and Crannies
Most NY apartments have small alcoves or nooks that can be perfect for housing books. Displaying books together that feature the same colors on their covers can add a pop of color to a small space. Non-functioning fireplaces can serve as the perfect place to stash some books for a playful yet sophisticated decorating technique. And the space underneath the stairs can be a cozy place to install a few shelves and get your books up and out of the way.
Put It All Out On The Ledge
Installing wall ledges allows you to see more of your books than just the spine. This is an excellent technique for kids' rooms since their books are usually bright and colorful. This adds a pop of color to the room and allows kids to see the cover when choosing a book to read. This technique works for more sophisticated reading areas as well. Displaying books so their covers are front and center serves as a mini art gallery and can be a great conversation starter.
Creativity 2.0
For those with a love for DIY, there are hundreds of creative ways to display books that are a work of art in themselves. From deconstructing an old piano and storing books inside, to creating an entire headboard made of books, the sky is the limit to how books can be used to add personality to any NYC apartment.
NYC is a mecca for quirky and classic bookstores, and an afternoon visit to The Strand may be a spark of inspiration for New Yorkers looking for a creative and budget-friendly way to upgrade their living space.