Elegran Monthly Round-Up: April 2018
Julia Troy
| May 30, 2018 | Published in
Elegran Insider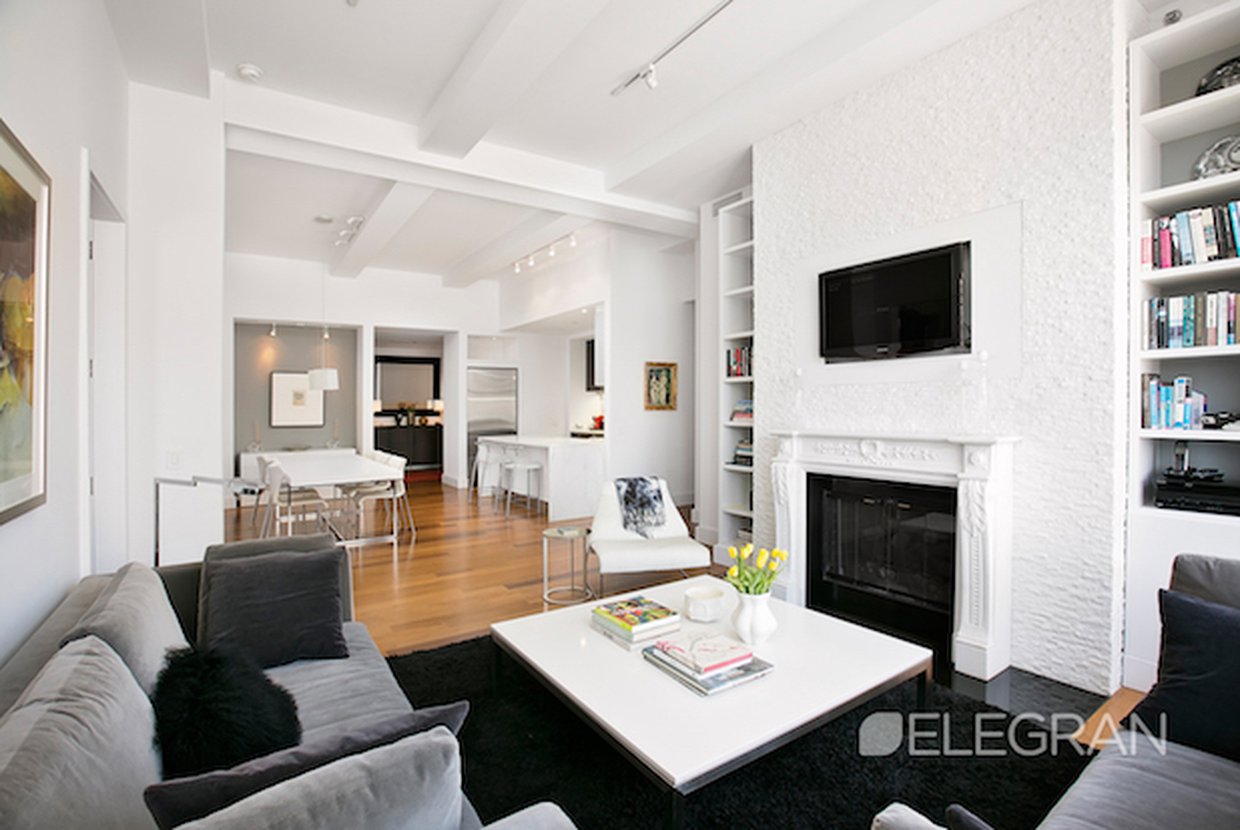 Another month, another record-breaking time for concessions in NYC. In April, rental concessions climbed to the third highest market share recorded in the past seven-and-a-half years. Not to be outdone, some of the city's priciest homes for sale are also offering amazing concessions, from luxury cars to a year's worth of fancy dinners at a top Manhattan restaurant. It's a great time to be a buyer or renter in NYC, and Elegran agents were able to leverage this exciting time to help their clients find amazing homes in April and secure incredible new listings in May.
Neighborhood: Upper West Side
Building: 111 West 89th Street
April Deals Closed For: $3,400,000
The Upper West Side will always be considered the quintessential NYC neighborhood thanks to its tree-lined streets and charming shops and restaurants. While the 90s brought the threat of change to the area as big box stores began to replace the neighborhood's iconic small businesses, it seems as though things are going back to the way they were. For example, Shakespeare & Co., an independent bookstore that closed in 1996 when Barnes & Noble came to the neighborhood, is soon set to reopen at 2020 Broadway between 69th and 70th Street.
Last month, agents Daniel Chun and Leah Jacobs closed a deal on a $3,400,000 apartment at 111 West 89th Street, also known as the Columbus Townhouses. This classic Upper West Side Building is located just a short walk from Central Park and features homes with private gardens and solariums.
Neighborhood: Tribeca
Building: 130 Watts Street
April Deals Closed For: $3,100,000
Tribeca is the most expensive area of NYC to call home, with a median home sale price of $3.8 million and it's easy to see why. Tribeca is in the heart of it all, just steps from the shops of Soho or the restaurants of Chelsea. No matter what you're interested in - food, art, film, Tribeca has a spot that's perfect for you. A host of new developments are set to change the face of the neighborhood in the next few years, offering New Yorkers more opportunity to move into this bustling part of the city.
In April, agent Christa Chi sold a $3,100,000 apartment at 130 Watts Street in Tribeca, a beautiful pre-war condominium. Homes inside this building feature beautiful hardwood floors, stainless steel appliances, and have the added bonus of being located in a boutique condominium with just 12 apartments.
Neighborhood: Battery Park City
Building: 30 West Street, Millennium Towers
April Deals Closed For: $2,950,000
New Yorkers who are looking to experience the tranquility that comes from living near waterfront and lots of green spaces should consider making the move to Battery Park City, a small residential area nestled between the Financial District and the Hudson River. While this neighborhood mostly contains homes, your just a short walk to the ever-expanding list of high-end shops and restaurants in the Financial District, and a quick train ride to nearby Soho and Tribeca.
Last month, agents Nick Anable and Seth Podell sold a $2,950,000 home in Millennium Towers, a beautiful Battery Park City building with a 24-hour concierge and doorman, a 1500 sq. ft. fitness room, bicycle storage, The Kid's Club children's playroom, and a host of luxury features inside the homes including high ceilings, oversized windows, and marble-clad bathrooms.
Neighborhood: Sutton Place
Building: 418 East 59th Street
April Deals Closed For: $2,150,000
Sutton Place is a small neighborhood known for its upscale homes. In 2015, The New York Times called Sutton Place a "cozy enclave" that was known for being home to generations of families but has begun attracting younger people as well. Now, the area is a healthy mix of new and older residents while still maintaining its old New York charm.
In April, Elegran agent Mark Richter closed a $2,150,000 deal in The Grand Sutton in Sutton Place. This classic building features a full-time doorman, concierge, courtyard garden, and fitness center and the apartments include expansive layouts, floor-to-ceiling windows, and ample closet space.
Neighborhood: NoMad
Building: 15 Madison Square North
May Listing Total: $4,750,000
When people think of NoMad, the first things that come to mind are often are the amazing shopping and dining options that are easy to find in and around this bustling neighborhood. NoMad is more than just great shopping, however, in recent years many new developments have sprung up in the area that makes it an ideal place to call home. In NoMad, you get a little bit of everything - the vibrant energy of downtown Manhattan mixed with the convenience of Midtown, all within just a few block radius.
This month, Elegran agents Chris Fry and Kevin Huang are representing a $4,750,000 listing at 15 Madison Square North. Apartment 19 D features stunning views of the Empire State Building and Chrysler Building, three bedrooms, three and a half bathrooms, an elegant living room with a working gas fireplace, 11.5" high ceilings, and more. 15 Madison Square North is one of the most sought-after buildings in the neighborhood with a 24/7 concierge doorman, a 2,200 square foot fitness center, children's playroom, wine cellar, and a beautiful roof terrace.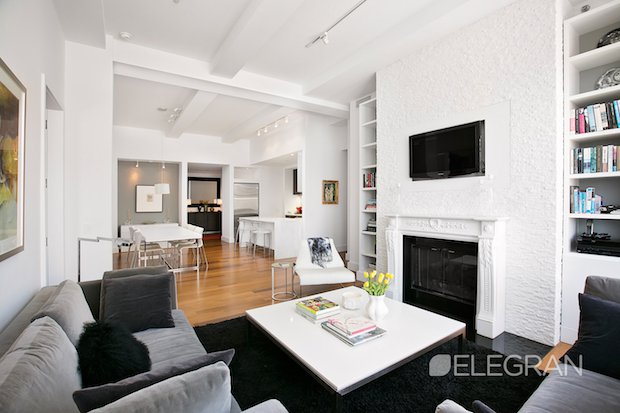 Neighborhood: Turtle Bay
Building: 225 East 49th Street
May Listing Total: $2,995,000
Whether you're looking for beautiful, classic NYC architecture, amazing shopping, or fast access to Midtown, you'll find it in Turtle Bay. This area of Midtown East really has it all, from iconic structures like the Chrysler Building and Empire State Building to the fabulous stores on Madison Avenue. While this area used to be known for its offices, times have changed. In January, the New York Times profiled this neighborhood and spoke to residents who explained the changes they've noticed.
"It used to be that anything west of Third Avenue became the business side of Midtown," said Turtle Bay resident Candi Obrentz, quoted by the news source. "Now, with so many bars and restaurants popping up, the rest is changing. People from out of the neighborhood take limos to have brunch on Second Avenue."
This May, Elegran agents Nick Anable and Seth Podell are representing a $2,995,000 listing at Sterling Plaza in Turtle Bay. This expansive three-bedroom home has the option to be converted into a 4-bedroom apartment and features marble finishes, large bedrooms, walk-in closets, an eat-in kitchen and much, much more.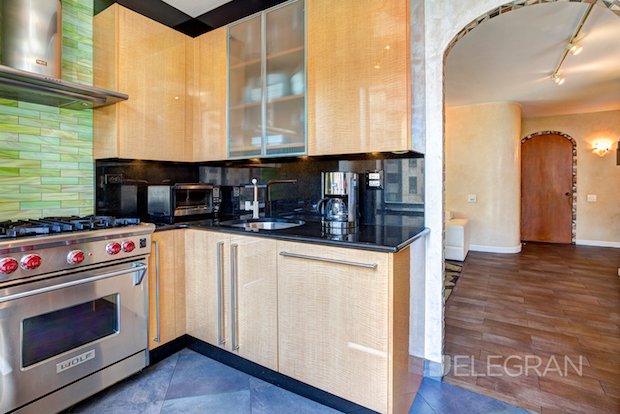 Neighborhood: Greenwich Village
Building: 136 West 13th Street
May Listing Total: $1,350,000
Greenwich Village is pseudonymous with cool. From its history as home to the 1960's counterculture movement to the trendy bars and restaurants that occupy its streets today, it's hard to find an area with more to offer young and young-at-heart New Yorkers. At its heart is Washington Square Park, which is the perfect place to spend the warmer months lounging, reading, and listening to the sounds of aspiring musicians.
This month, agent Aimee Gordon is representing a $1,350,000 1-bedroom home at 136 West 13th Street in Greenwich Village. This beautiful village townhouse includes a 600 square foot outdoor entertaining area, a recently renovated high-end kitchen, a wood-burning fireplace, and free shared laundry.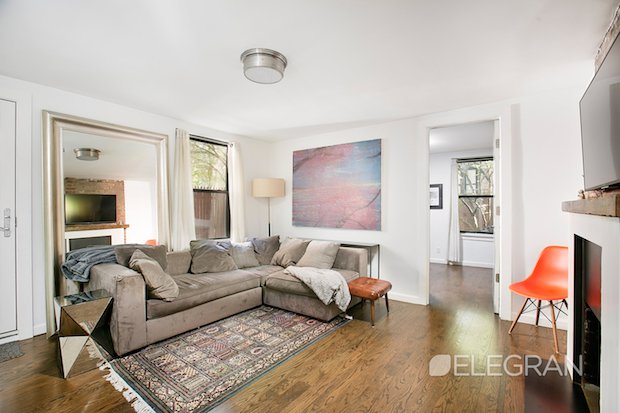 Neighborhood: Lincoln Square
Building: 161 West 61st Street, The Alfred
May Listing Total: $1,270,000
Lincoln Square is often defined by Lincoln Center, the sprawling theater venue that's home to some of the best opera and ballet in the world, but it also has many beautiful townhouses and apartments. StreetEasy states that this neighborhood is equally popular with young professionals looking to be close to Midtown, and older New York City residents who want to live in what some consider the cultural center of the city.
Currently, agent Teresa Alessandro is representing a $1,270,000 1-bedroom home in The Alfred in Lincoln Square. This corner apartment boasts an 80 square foot balcony with views of Damrosch Park and Lincoln Center, a dining alcove, a pass-through gallery kitchen with stainless steel appliances, an in-unit Bosch washer-dryer, and is located in a full-service building with a wide range of amenities.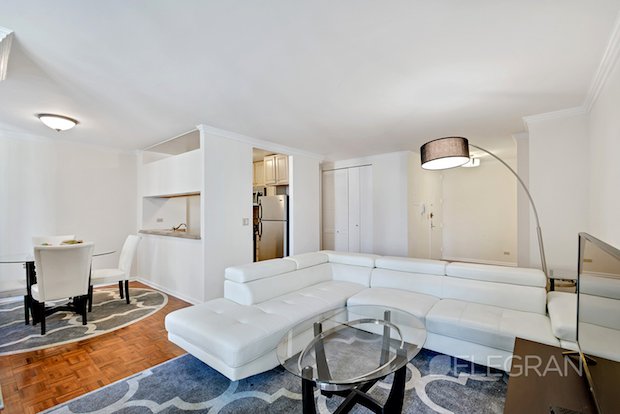 To learn more about these or any of the other gorgeous NYC listings Elegran has to offer, visit our sales page.