New Details Revealed About The Stunning Condos Coming to the Waldorf Astoria
Kristina Kennedy-Aguero
| May 17, 2018 | Published in
Real Estate Market Trends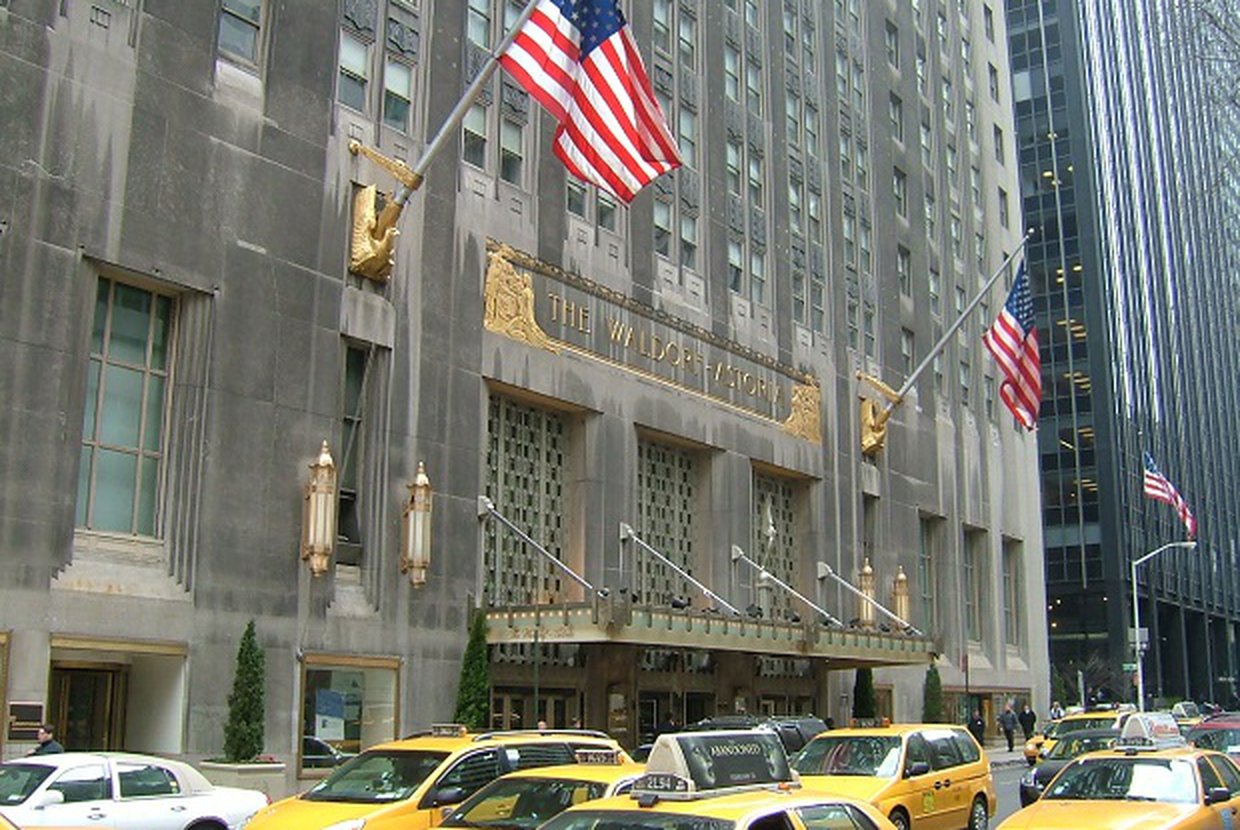 Two months ago, plans were filed for a massive makeover set to transform the famous Manhattan hotel, the Waldorf Astoria, into a condo-hotel hybrid. Now, floorplans have been revealed for the new condos, which include four massive luxury condos on the upper floors.
The Waldorf Astoria is an iconic building, situated at 301 Park Avenue between 49th Street and 50th Street in Midtown. The 47-story building, opened in 1931, was the tallest hotel in the world until 1963. The Art Deco design was conceived by the architects Schultze and Weaver and the building has always been associated with glamor, lavish parties, and famous guests.
In March of 2017, the hotel was shuttered for the major three-year transformation project which is being undertaken by the architects Skidmore, Owings, and Merrill. The firm Pierre-Yves Rochon is leading the interior design part of the project and public spaces within the building will also be undergoing restoration.
The original hotel housed 1,413 rooms, but the new project will slash this number to just 350. The rest of the building will become 352 condos of different sizes. The lower floors, from the fourteenth floor up, will house an average of 28 condos on each floor, with an average size of 1,747-square feet. Prices of the condos have not been revealed as yet. However, a manager's residential unit with two bedrooms is expected to be offered at $1,568 per square foot for a total price of $3.1 million. The number of condos per floor decreases higher up the building as the size of each one increases.
The top floors will house just two condos each. Each one will occupy over 6,100 square feet and these huge luxury condos will include large private terraces. The largest of these four residences will cover an enormous 6,647-square feet of space and includes an impressive 3,589-square foot terrace. Each of these massive condos offers a unique floor plan to suit the tastes and needs of different prospective purchasers.
The project has not been all plain sailing, however. In 2014, the Anbang Insurance Group, a Chinese investment company, bought the property for a whopping $1.95 billion and presented their hotel-condo conversion plan. They agreed to work with the Landmarks Preservation Commission in the restoration and maintenance of the iconic interiors of the hotel as well as the Art Deco exterior which was declared a landmark in 1993.
In February, however, the Chinese government took over the building after suspicions that the director of the company had been involved in illicit activities. This initially caused concern about the future of the project, but, so far it seems as if it is progressing unchanged.