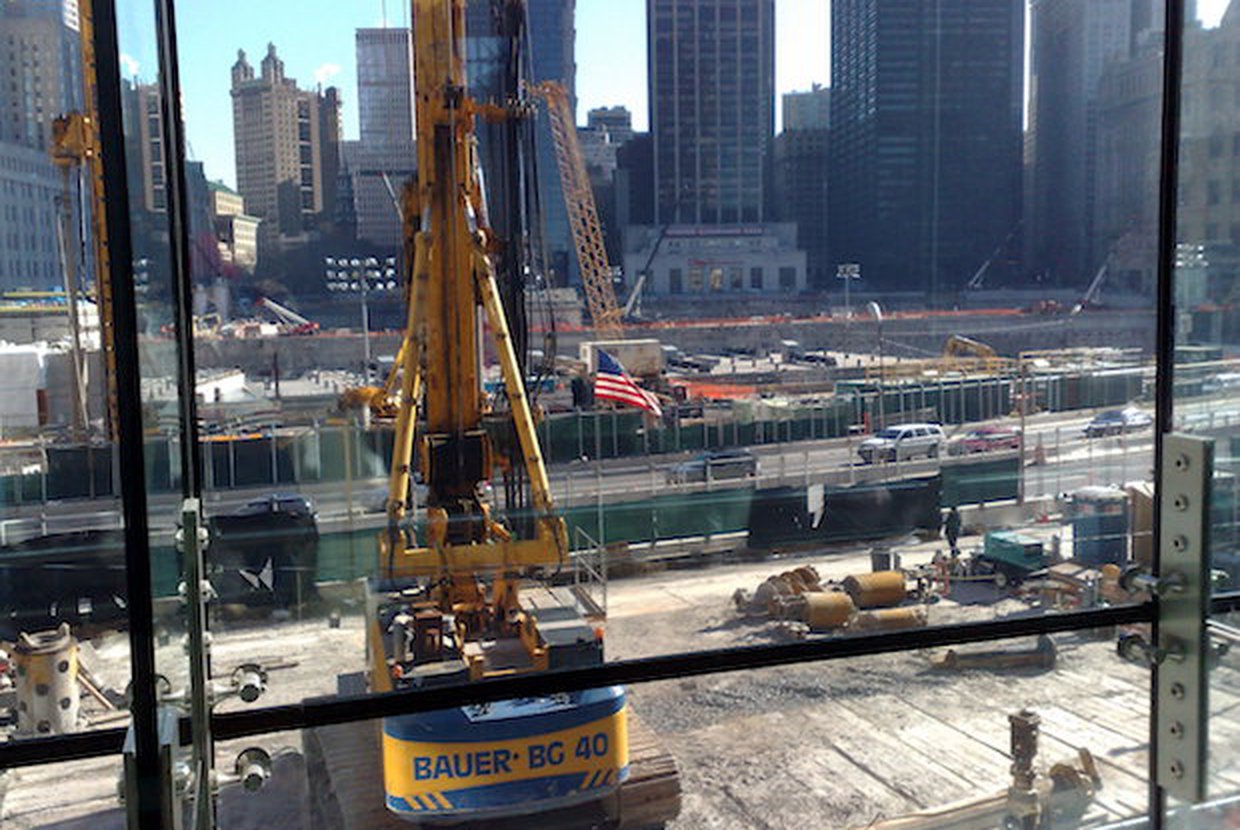 New York City once again maintains the title of being the most expensive place to build in the world.
The Turner and Townsend International construction market survey for 2018 shows that New York still tops the list as the place with the highest construction costs worldwide. In the 2017 report, of the 43 key markets that were analyzed, New York displaced Zurich in the top spot. Despite a fall in construction spending in New York, this year construction costs remain high due mainly to elevated material prices and a shortage of skilled labor. Last year's total construction spending was $45.3 billion, which was down twelve percent from the record high figure recorded in 2016. Last year, NY's construction cost inflation rate figure was up 3.5 percent and this year it is expected to show a similar increase. The worldwide average is predicted to be 4.3 percent for 2018.
It currently costs an average of $362 to construct one square foot in NYC, that's $3900 per meter. The report placed San Francisco in second place where a square foot of construction has an average price of $347, closely followed by Hong Kong at $344. This average build cost figure is calculated by taking into account the cost of construction of six types of buildings. These are, residential high-rises, general hospitals, primary and secondary schools, office block prestige, large warehouse distribution centers, and malls and shopping centers. High-rise office buildings are the most expensive to build with an average cost of $565 per square foot in NYC. While high-rise buildings destined to be apartments have an average construction price of $302 per square foot.
A shortage of skilled construction labor in NY has led to very high wages which is of course reflected in the cost of building. Currently, in NYC, the average hourly wage for a construction site worker is $98.30 while a site foreman can expect to make $145. Only construction workers in Zurich gain more than those in NY. High construction prices in New York can also be attributed to the fact that a large amount of money needs to be invested in the preliminary costs. These can include traffic management, working in confined spaces or with small lay-down areas, and complex building regulations. In NY 13 percent of the total cost goes in preliminaries and there is a 7 percent margin.
The increasing price of materials is also contributing to rising construction costs. Steel, in particular, has become much more expensive, and last year structural steel beams were costing $2359 per ton. As a result, many builders are opting to use more concrete which is cheaper and reduces construction time. While steel has traditionally been used for its greater strength, new concrete composites are now making concrete an attractive and viable alternative.
The report employs a temperature rating system to express the state of a city's construction market. The ratings start at cold, where there is usually intense competition between constructors to obtain the small amount of work available. Markets pass through the ratings of lukewarm and warm as the competition decreases and the prices start to rise. Markets in the hot and overheating categories offer more projects so there is less competition which can drive up prices. This year, the construction market in New York had cooled down a notch, moving from hot last year to warm this one. This was put down to the impact of the rise of interest rates.