NYC Seller Stories: Carla Madrid
Julia Troy
| May 16, 2018 | Published in
Elegran Insider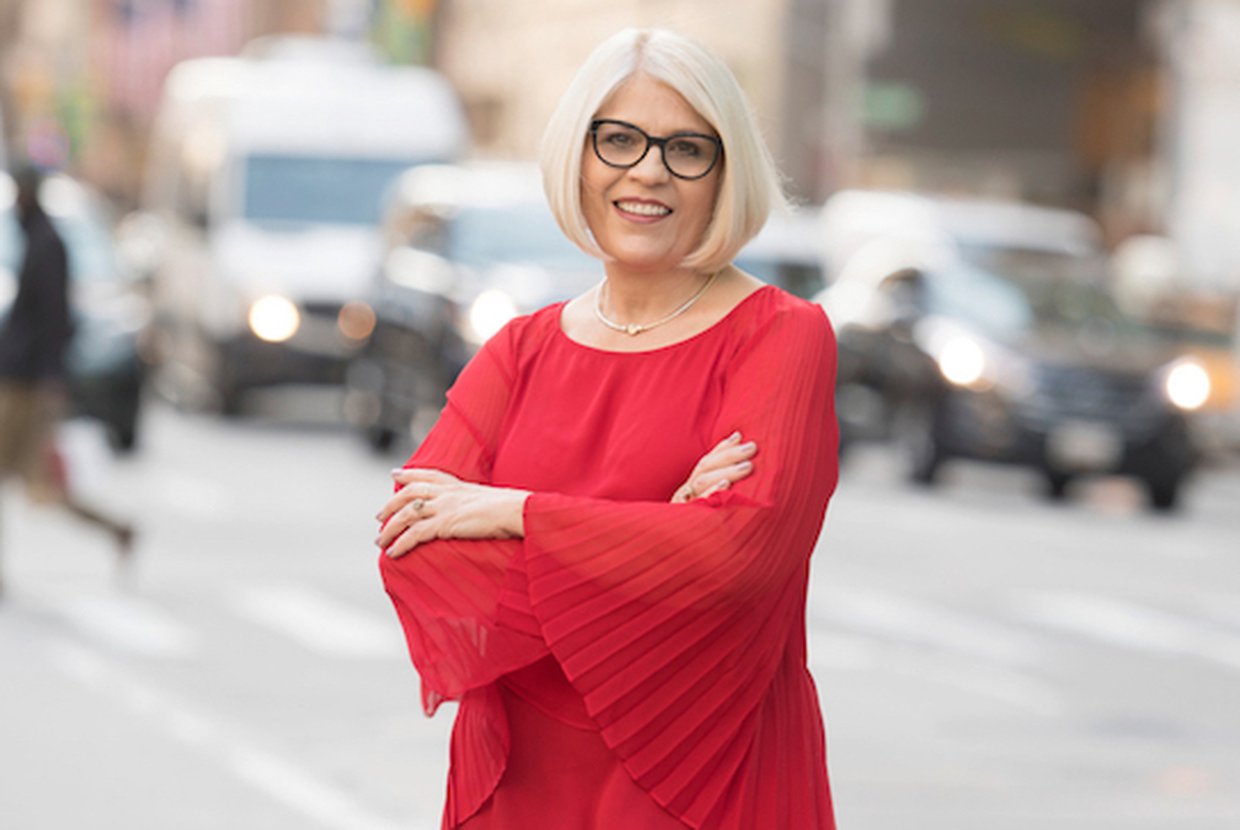 Elegran agent Carla Madrid has dedicated her life to counseling others. Whether it's counseling the patients she and her husband serve in their medical missionary work, to guiding first-time NYC buyers. She knows how to truly listen to people to identify their needs helping them to find the right home. We recently sat down with her to learn how she applies her past experiences and people skills to her job as a real estate professional.
Can you tell me about your background before you came to Elegran?
Before starting my real estate career I worked in many different fields. I taught for 12 years as one of the early pioneers of the homeschooling movement. I spent some time managing a medical office, and I also spent several years doing medical missionary work with my husband, who is a doctor. We traveled to Santo Domingo in the Dominican Republic and performed knee and hip replacement surgery on locals who otherwise could not afford treatment. I ended up doing a lot of counseling there, offering physical therapy services, participating in some of the surgeries, and we returned four times a year for the past 13 years. Some of our patients later became physicians themselves.
What encouraged you to go into real estate?
When my daughter was looking to purchase an NYC apartment, I performed a lot of the duties of a real estate agent. Once we located the perfect apartment. I contacted one of my friends and asked if he wanted to help close the deal. It was then that I realized I could have conducted the rest of the deal myself if I was a licensed agent, and I could be the one collecting the commission. We've lived all over the U.S., so I have a great deal of experience buying and investing in various types of real estate properties, including in New York. When we moved out here to be closer to our children, I thought it was the perfect opportunity to put my vast personal experience with real estate to use and become an agent.
I have a background in art, I went to school for interior design, and I also truly love interacting with people, counseling them and helping them through major decisions in their lives. I wanted a career that would allow me to combine all of these passions, and real estate seemed like the right fit.
What led you to Elegran?
I met Elegran agent Christa Chi at a church seminar, and she encouraged me to look into the company. I was surprised when she told me that Elegran offered their agents great leads because that was something I hadn't encountered before. I had been working with another company, but that conversation continued to stick in my mind. I contacted Christa who put me in touch with the management here, and I was very impressed with the entire operation, particularly the CEO Michael Rossi, and I made the decision to join the company.
What qualities do you possess that help you be a successful real estate agent?
I feel as though my counseling background gives me a unique ability to really identify who my clients are, what they need, and how to find a place that's right for them. My goal is always to really listen to people and understand their needs. When I work with clients, especially couples, I like to interview them and have them make a "needs, wish and want" list. Then, I bring them together to talk about what the differences in their lists are and help them come up with a detailed, combined list of what they need to get them on the same page. I then set out to help them find that perfect home.
What are your favorite areas of New York City?
I love Central Park, I find it to be a great respite from the craziness of the day. I also love museums and exploring all of the different art NYC has to offer. I am an artist, and I do replicas of famous works of art, so I use the many museums throughout the city for inspiration.
How do you approach first-time homebuyers?
It really depends on their needs. I specialize in first-time buyers because I not only know what it's like to buy a home, I also know what it's like to buy a home in a part of the country that's new to you. Because of this, I strive to give them realistic expectations and help them understand the complexities of the market. New York is so different from anywhere else in the world, and I want to help them understand all of the things that are unique about NYC real estate such as the differences between a co-op and condo, how to pass a board interview, and anything else they need to know to successfully purchase the apartment they want.
I want to educate them and guide them through this very large, emotional, purchase. They're not just buying an apartment, they're buying a home, and I like to be there for them through every step of the process.
What are your future aspirations in your real estate career?
I want to be a part of making Elegran the best it can be. One of the things I love about Elegran, in particular, is that we work as a team here. It's not just about the individual, it's about all of us working together to get to the top. My goal is to help make Elegran successful, and in turn, I will be successful, as will the people around me. While of course, I want to make some money, that's not the ultimate goal. The goal is to make the experience of working with Elegran a pleasant one for everyone who walks in the door and we do that by working together as a team.