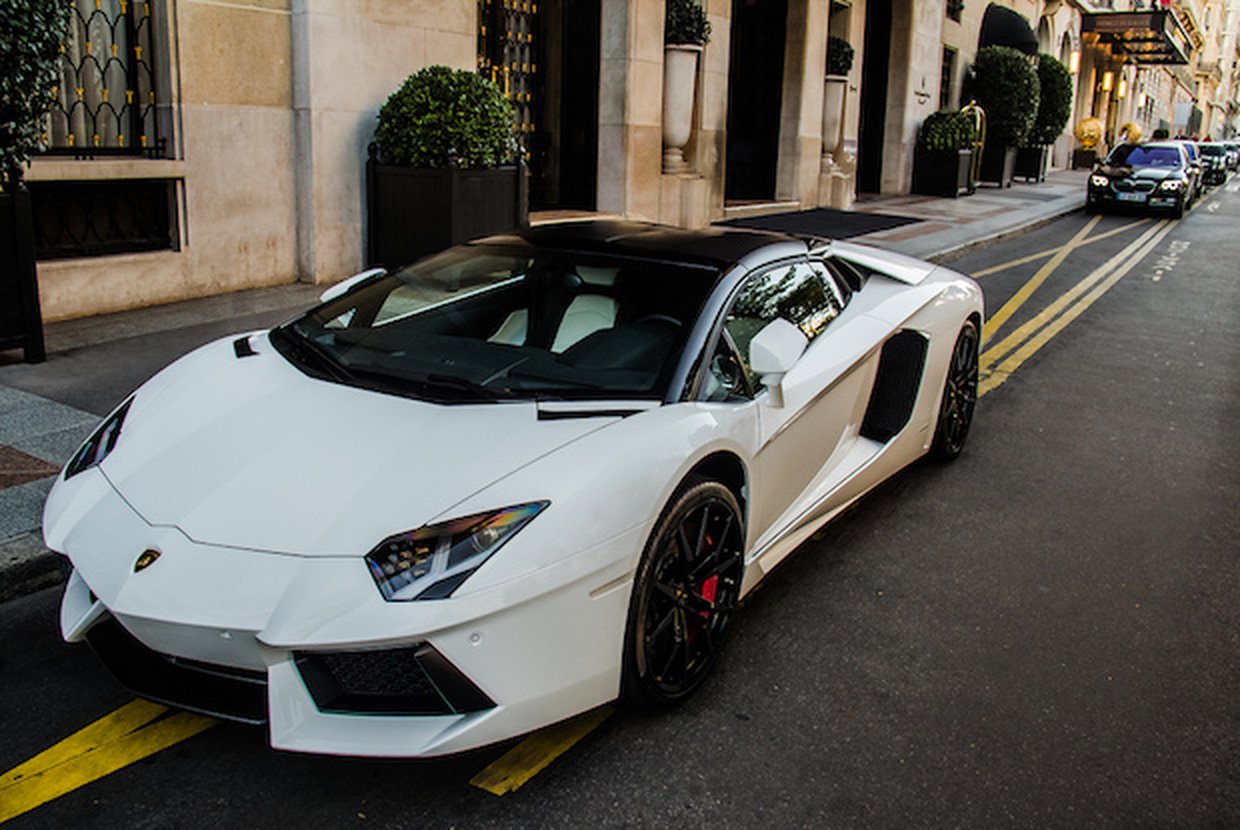 NYC has no shortage of available high-end apartments, which makes now a great time to be a Manhattan luxury buyer. Gorgeous homes are being sold at steep discounts as landlords and developers continue to look for new ways to attract buyers. Even buildings that are home to A-list celebrities are offering incredible deals, and some are going so far as to offer prospective buyers a free trip to outer space.
The New York Post recently reported that Daniel Neiditch, owner of NYC's priciest apartment listing, an $85 million luxury suite at 635 W. 42nd St, is now offering a free seat on a Virgin Galactic space flight to whoever purchases the lavish home. This offer is on top of the several other perks that are already included in the deal such as three luxury cars (two Rolls-Royces and a Lamborghini Aventador roadster), a $1 million yacht, a year's worth of free dinners at Daniel Boulud's flagship restaurant, Brooklyn Nets season tickets, free summers in the Hamptons, and a live-in butler and private chef. According to Neiditch, he's trying to sell a lifestyle, not just an apartment.
"Someone not from New York can [move here and] have a New Yorker's lifestyle and point of view," Neiditch told the Post. "In a way, I'm offering my lifestyle. I'm offering a way for a foreigner to jump right in."

This isn't the only super luxe NYC apartment to offer incredible deals this week. Curbed reported that a 5-bedroom penthouse at 443 Greenwich Street, a Tribeca building that boasts the likes of Jennifer Lawrence, Harry Styles, Meg Ryan, and several other celebrities as residents, recently sold for $43,787,804, $13 million less than its original asking price. This 8,569 square foot home offers a private entrance, an expansive terrace, two parking spots, and a private pool. This is the second most expensive penthouse to be sold in the apartment, with penthouse H taking the top spot after being sold for $44 million.
The New York Post spoke to Manhattan real estate experts who stated that while the amazing perks being offered by Neiditch are certainly intriguing, he may have more luck selling his home if he goes the 443 Greenwich route and simply drops the price.
"If you have a house with a helipad and it comes with a helicopter, that makes sense," said famed Manhattan broker Ryan Serhant, quoted by the Post. "But in New York you have to ask: Where are you going to park a car and when are you ever going to use it?"
Time will tell if this over-the-top strategy will work for Neiditch. One thing is certain, however, that it's that New Yorkers looking for Manhattan luxury homes that are offering concessions have a wealth of options to choose from.