The Spiral, a New Supertall Building, Begins Construction in Hudson Yards
Laura Schier
| May 02, 2018 | Published in
Neighborhood News
,
Urban Design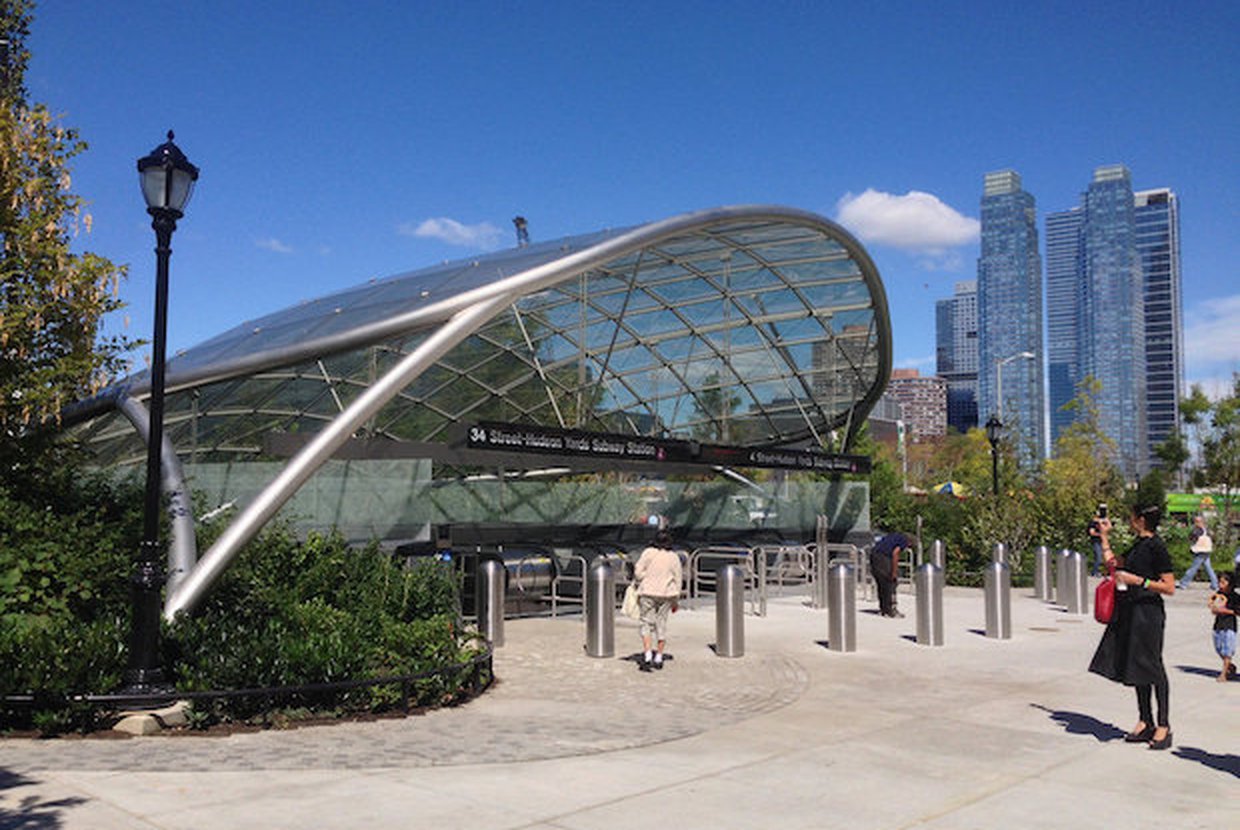 Two years after Tishman Speyer announced its project to build a skyscraper in Hudson Yards, it looks like the plans are finally coming to fruition. Designed by Bjarke Ingels Group, the skyscraper, called The Spiral, will begin construction in June.
Tishman recently announced that it had secured financing for The Spiral, meaning the project is finally underway. The skyscraper will take up an entire block, and will be bordered by Hudson Boulevard, Tenth Avenue, 34th Street, and 35th Street. The low-rise buildings which were originally located on the northeast corner of 34th Street and Tenth Avenue were demolished last year. The Spiral will be situated outside the boundaries of the Hudson Yards parcel developed by Related Companies and Oxford Properties Group. Construction is currently underway in the parcel, which will soon consist of high-end apartments, supertall towers, and new parkland, to name a few. Pharmaceutical company Pfizer will soon vacate its current headquarters in Midtown, which was constructed in the 1960's, to become The Spiral's first big-name tenant. Pfizer is planning to take up 800,000 square feet in the new skyscraper.
The Spiral will stand at 1,031 feet, meeting the requirement for it to be considered a supertall building with 47 feet to spare. Once constructed, it will be the fourth supertall building in Hudson Yards, along with two towers developed by Related Company and One Manhattan West, developed by Brookfield. It will rise to 65 stories tall, and although fillings show that the building will take up 2.2 million square feet, Tishman Speyer had previously reported a span of 2.8 million square feet of space, which is of a similar size to 30 and 50 Hudson Yards (located two blocks south). The building will have a unique atypical structure characteristic of Bjarke Ingels' designs. With a glass facade, The Spiral will be distinguished by a multitude of vertical gardens wrapped around the building, which will give it a twisting appearance (the cause of its name). The vertical greenery will consist of "hanging gardens and cascading atria," creating an iconic appearance. The ground floor will consist of 27,000 square feet of retail space, and offices located up to floor 62.
There is currently a boom in office building construction across Hudson Yards. In addition to The Spiral, 15, 30, and 35 Hudson Yards are currently being developed along the northern blocks of the neighborhood. Tishman announced that construction of The Spiral will come to completion in 2022.