7 Tips For How To Create a More Spacious Living Room
Laura Schier
| June 15, 2018 | Published in
Urban Design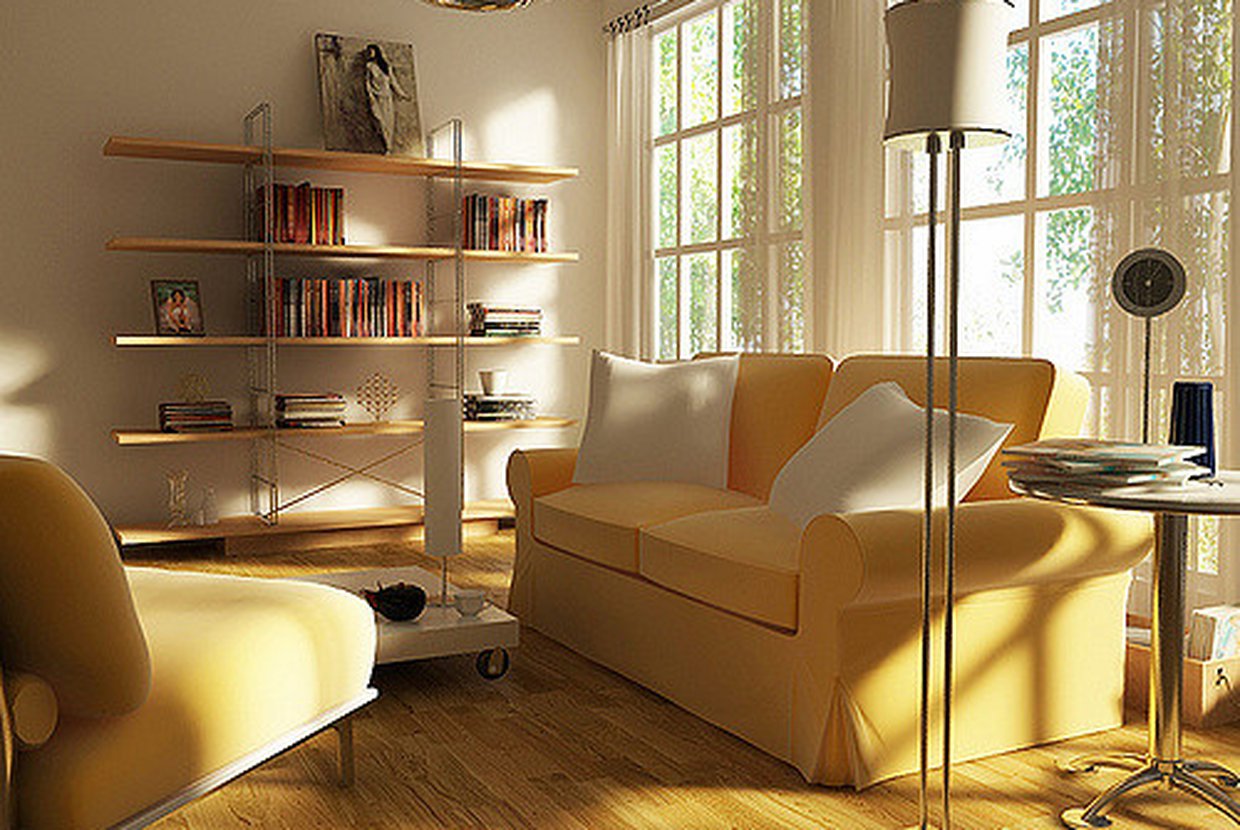 Living in Manhattan sometimes means that you have to make choices. For instance, having large bedrooms or a spacious, eat-in kitchen may mean having a smaller living room. If you happen to be one of the many New Yorkers looking to expand their living room, here are some tips to make it more spacious, whether you have limited space or simply want to make the room more airy and open:
1. Choose light curtains and shades: Lighter-colored curtains and shades can maximize the amount of light in your living room, making it appear more roomy. Color-coordinate with the walls for a more consistent look and feel.
2. Add a big and bold-colored rug: Adding a rug in a bold color, such as bright blue, will make your living room feel more spacious. Go for an eye-catching pattern in a large size, as smaller rugs can visually break up the floor, according to House Beautiful.
3. Use smaller tables: Having one big coffee table can minimize space and make your living room feel more cramped. Instead, try adding two smaller tables to the room, as these can make traffic flow throughout the space better and can be easily moved around as well.
4. Invest in smart lighting: Use lighting that can be hung from the ceiling or attached to the walls, as this will maximize floor and table space. Swingarm lamps, for instance, can be attached to the wall and free up space on side tables.
5. Paint the walls with light colors: Light colors make the room feel brighter and more open, according to Chicago designer Olga Ratajski. Ratajski recommends cream and off-white tones, such as Slipper Satin by Farrow & Ball and Linen White by Benjamin Moore, for a sophisticated and bright look. Seattle designer Anne Viggiano suggests neutral, warm white tones such as Coconut by C2 Paint and Cloud White by Benjamin Moore, which pair well with hardwoods.
6. Add greenery: Plants can make a space feel more fresh and open. Place flowers such as daffodils and tulips around the room to add color, and greenery such as spider plants, succulents, and ferns to make the room feel lighter and improve indoor air.
7. Decorate with Mirrors: Placing mirrors around your living room will increase light and make the space feel larger. One common tip for small living rooms is to put a mirror in a central location in the room as this will create a focal point, according to Mirabello Interiors. To reflect more light, place a lamp or candle in front of the mirror, or if possible, place the mirror across the room from a window.
Of course, if you're ready to upgrade your living room you can always browse the wide selection of NYC apartments available for rent or purchase that offer more space.