Elegran Monthly Round-Up: May 2018
Julia Troy
| June 28, 2018 | Published in
Elegran Insider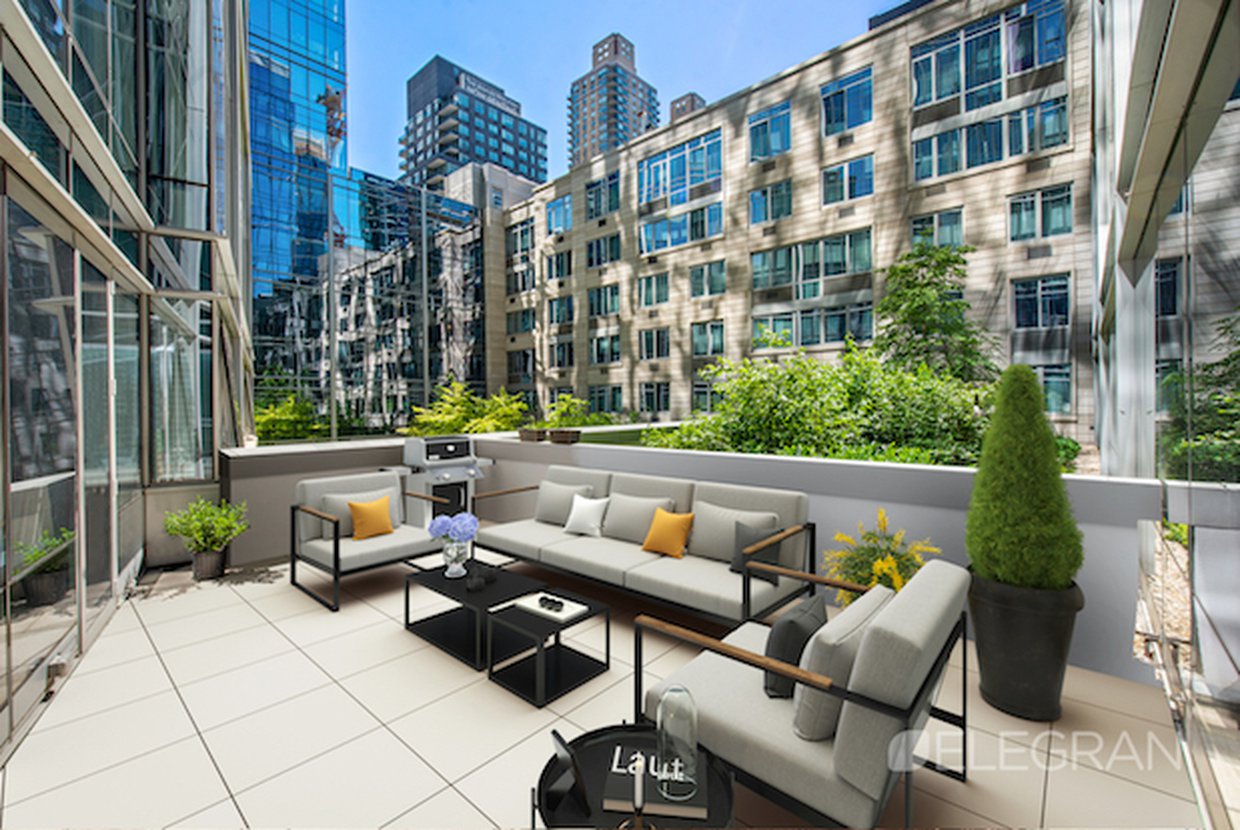 Last month, NYC was once again named one of the most luxurious housing markets in the world thanks to its ample affordable luxury housing options. Now is a great time to buy a home in New York, and Elegran agents were able to find incredible deals for their clients in May and secure several impressive exclusive listings for June.
Neighborhood: Flatiron
Building: Madison Square Park Tower
May Deals Closed For: $8,700,000
Some New Yorkers may think that the residential boom occurring in the Flatiron District is relatively new, but that's far from the case. One hundred years ago, the area was a major residential neighborhood, home to some of the most influential NYC business people of the time. The area's popularity as a residential area began to fade in the mid-20th century, but it's back in full force these days, and the Flatiron is once again home to some of New York's most influential people and beautiful buildings.
In May, Elegran CEO Michael Rossi and agent Nick Agostinelli closed a $8,700,000 deal at the Madison Square Tower 45 East 22nd Street in the Flatiron District. This stunning building features homes with floor-to-ceiling windows that offer incredible views of the Empire State Building, Chrysler Building, the clock tower at 1 Madison Avenue and access to amenities like a golf simulator, basketball court, children's playroom, library, billiards, cards room, terrace with outdoor grill, and a fitness center.
Neighborhood Greenwich Village
Building: 1 Great Jones Alley
May Deals Closed For: $5,000,000
Greenwich Village was and remains one of the most culturally significant neighborhoods in NYC. Home to countless artists throughout the 1960s and beyond, Greenwich Village has one of the most complex and storied histories of any neighborhood in the world. That history can be seen clearly on Great Jones Street, a unique part of the area that was once home to painter Jean-Michel Basquiat, who was living in a building owned by the iconic artist Andy Warhol.
Last month, agent Nick Agostinelli sold a $5,000,000 home at 1 Great Jones Alley, a gorgeous collection of residencies that boast gracious balconies, soaring high ceilings, kitchens with Italian white oak cabinetry, bathrooms with custom Japanese-style soaking tubs, and more.
Neighborhood: Sutton Place
Building: 252 East 57th Street
May Deals Closed For: $4,450,000
If you're looking for a home in the heart of the city with amazing river views and a fast commute to almost anywhere in Manhattan, you should look no further than Sutton Place. This small neighborhood serves as an oasis in the middle of NYC, with quiet streets that are immune from the noise of Midtown crowds, while still being just a few steps away from the action.
In May, Elegran agent Elijah Brown sold a $4,450,000 home at 252 East 57th Street in Sutton Place. This luxury condominium building boasts several unique amenities including the 34th Floor Club, which features a lounge, a library, a billiards room, and a reservable private dining room with catering arranged by Attaché 57.
Neighborhood: Nomad
Building: 15 Madison Square North
May Deals Closed For: $4,250,000
It can be difficult to pinpoint the best aspects of Nomad because there are so many things to choose from. For foodies, it may be the wide selection of Danny Meyer restaurants from the original Shake Shack to Marta Pizzeria, while book lovers can spend hours browsing the beautiful, iconic bookstore Rizzoli. There's also a host of shops, nightlife spots, and high-end hotels if you're looking to spend a ritzy evening away from home.
In May, agent Kevin Huang sold a $4,250,000 home at 15 Madison Square North, an ultra-luxurious building designed to highlight the style of modern Manhattan while celebrating the beauty of classic New York. The homes inside feature walnut floors, chic kitchens with top-of-the-line appliances, and marble-clad bathrooms. The building has a 24-hour attended lobby, a state-of-the-art fitness center, a children's play area, a rooftop deck, and more.
Neighborhood: Hell's Kitchen
Building: Stella Tower
May Deals Closed For: $3,700,000
Is there any area of NYC more iconic than Hell's Kitchen? Just steps from Times Square, Herald Square, and countless other major NYC attractions in Midtown West, Hell's Kitchen is one of the most popular tourist spots in the city, but it's far more than that. This area is also home to a wide range of luxurious residential buildings and high-end dining options as well as great schools, making it an exciting, diverse place to call home.
In May, Elegran agents Trevor Connolly and Kirk Eckenrode closed a deal on a $3,700,000 home in Stella Tower in Hell's Kitchen. This Art Deco building boasts refined homes with soaring ceilings, large tilt-and- turn windows, and custom hand-laid oak flooring as well as a fitness center, residents' lounge with pantry and bar, outdoor garden lounge, and more.
Neighborhood: Tribeca
Building: 77 Reade Street
June Listing Total: 3,095,000
The first word that comes to mind when many people think of Tribeca is "lofts" and for good reason. Tribeca's famed lofts are known for their spacious layouts, large windows, and industrial feel. The vibe of Tribeca is effortlessly cool, which is one of the many reasons why it is such a coveted place to call home. Opportunities to own apartments in this area are rare, which is why whenever they appear on the market they don't stay there for long.
This month, Elegran agent Peter Oliveri is representing a loft-like home in 77 Reade Street in Tribeca. Apartment 5B is a 2-bedroom, 2-bathroom home with an expansive, 30-foot living area with five oversized south-facing floor-to-ceiling windows, wide plank white ash hardwood floors throughout, a fully equipped, open-concept chef's kitchen, and many other luxurious touches.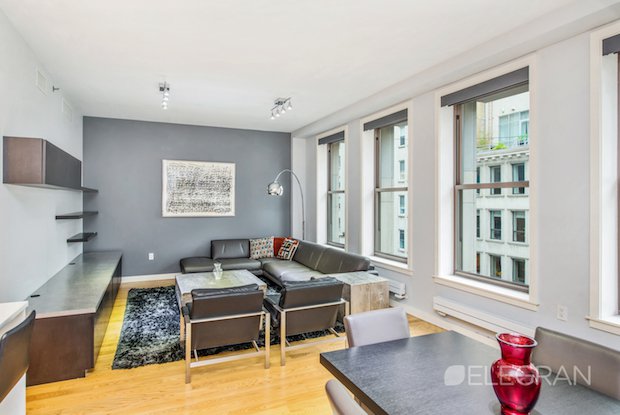 Neighborhood: Lincoln Square
Building: One Riverside Park
June Listing Total: $5,490,000
Lincoln Square is famous for its arts and culture scene, which spreads far beyond the Lincoln Square for Performing Arts. While nabbing tickets to the opera or ballet can be an expensive undertaking, Lincoln Square residents can also enjoy diverse musical performances for free thanks to the Lincoln Square Business Improvement District's partnership with the MTA Arts & Design's Music Under New York. This summer, the groups will be offering free lunchtime concerts in the area that range from funk and classic rock to opera.
This month, agent Peter Oliveri is representing a $2,995,000 home in Lincoln Square in the gorgeous One Riverside Park. Apartment 10B offers stunning river views, walls of windows, a modern kitchen with Basaltina stone slab countertops, sophisticated bathrooms with Dornbracht polished chrome fixtures, and much more.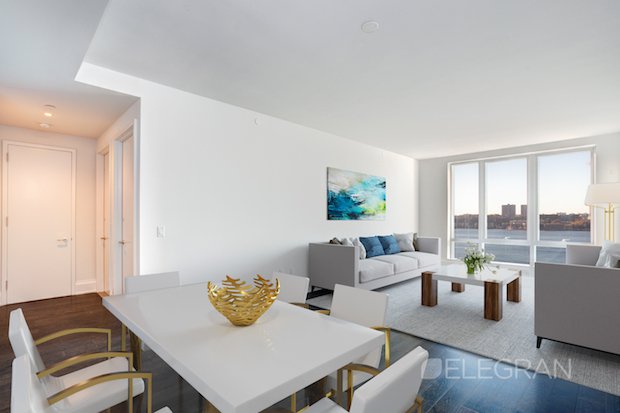 Agents Nick Anable and Seth Podell are also representing a home in One Riverside Park this month. Apartment 3J is an expansive 2-bedroom, 2-bathroom apartment with a huge landscaped terrace, custom wide plank oak flooring with a custom dark stain throughout, a kitchen featuring state-of-the-art Miele appliances, and many other beautiful details. 
Along with these gorgeous homes, residents of One Riverside Park have access to the amazing La Palestra, a 40,000 SF athletic club and spa with a 75-ft heated pool, bowling alley, rock climbing wall, full basketball court, squash court, billiards area, table tennis, golf simulator, and more.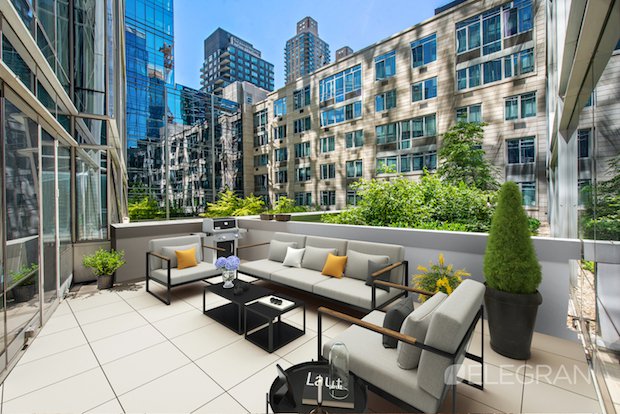 Neighborhood: Central Harlem
Building: Delany Lofts
June Listing Total: $2,774,000
Harlem is one of the most historically significant neighborhoods in NYC, home to some of the greatest writers and musicians of all time. This history is clear in the beautiful architecture throughout Central Harlem, which is a mix of classic townhouses and newer condominiums. Living in Central Harlem you have it all - access to Central Park, an eclectic mix of residents and cultures, and a wealth of beautiful homes.
This month, agents Trevor Connolly and Kirk Eckenrode are representing a $2,774,000 home at Delany Lofts in Central Harlem. Delany Lofts is a collection of expensive one-bedroom lofts, some of which feature their own terraces and roof space. All the homes include bamboo floors, oversized windows, top-of-the-line kitchen appliances, a washer and dryer, and expansive floor plans. This Penthouse could be turned into a beautiful duplex with endless possibilities.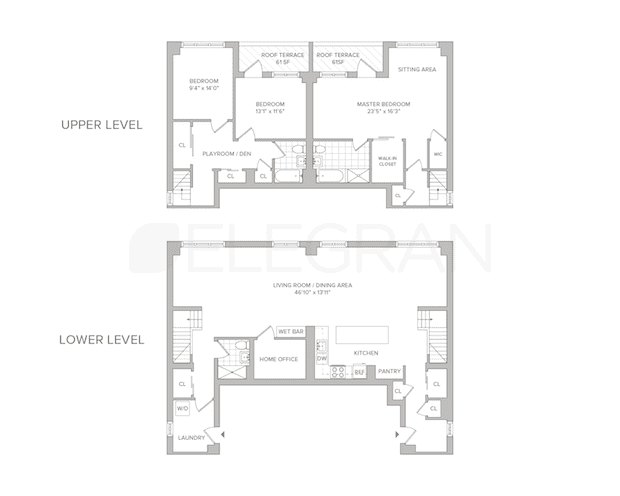 Neighborhood: Long Island City
Building: Arris Lofts
June Listing Total: $1,295,000
Long Island City has changed dramatically in recent years as sleek high-rises and trendy shops and restaurants increasingly choose to make their home in this Queens neighborhood rather than Manhattan. Living in Long Island City means having access to stunning waterfront views, fast access to Manhattan through the ferries, and a host of luxury buildings with incredible amenities to choose from.
In June, Elegran agents Daniel Chun and Brett Michaels are representing a $1,295,000 1-bedroom home in the Arris Lofts in Long Island City. Apartment 525 features massive 14 foot high ceilings, oversized windows, an enormous master bedroom with a large walk-in closet and a luxurious spa en-suite bathroom, and access to an 8,700 SF fitness center with a lap pool, sauna, and massage room.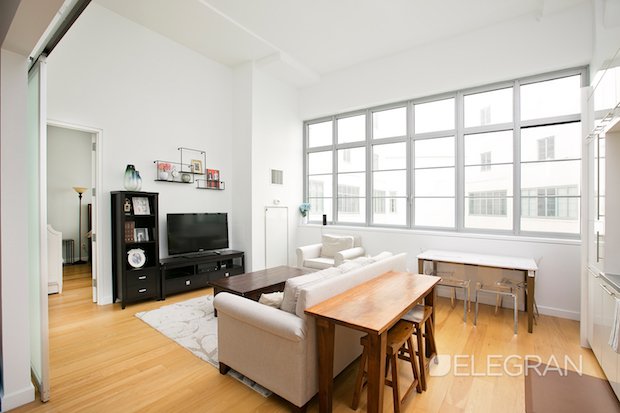 These are just some of the amazing apartments Elegran agents are representing this month. Visit the Elegran sales page to learn more about our NYC listings.