Hunters Point South Waterfront Park: Recreational and Resilient
Laura Schier
| June 12, 2018 | Published in
Urban Design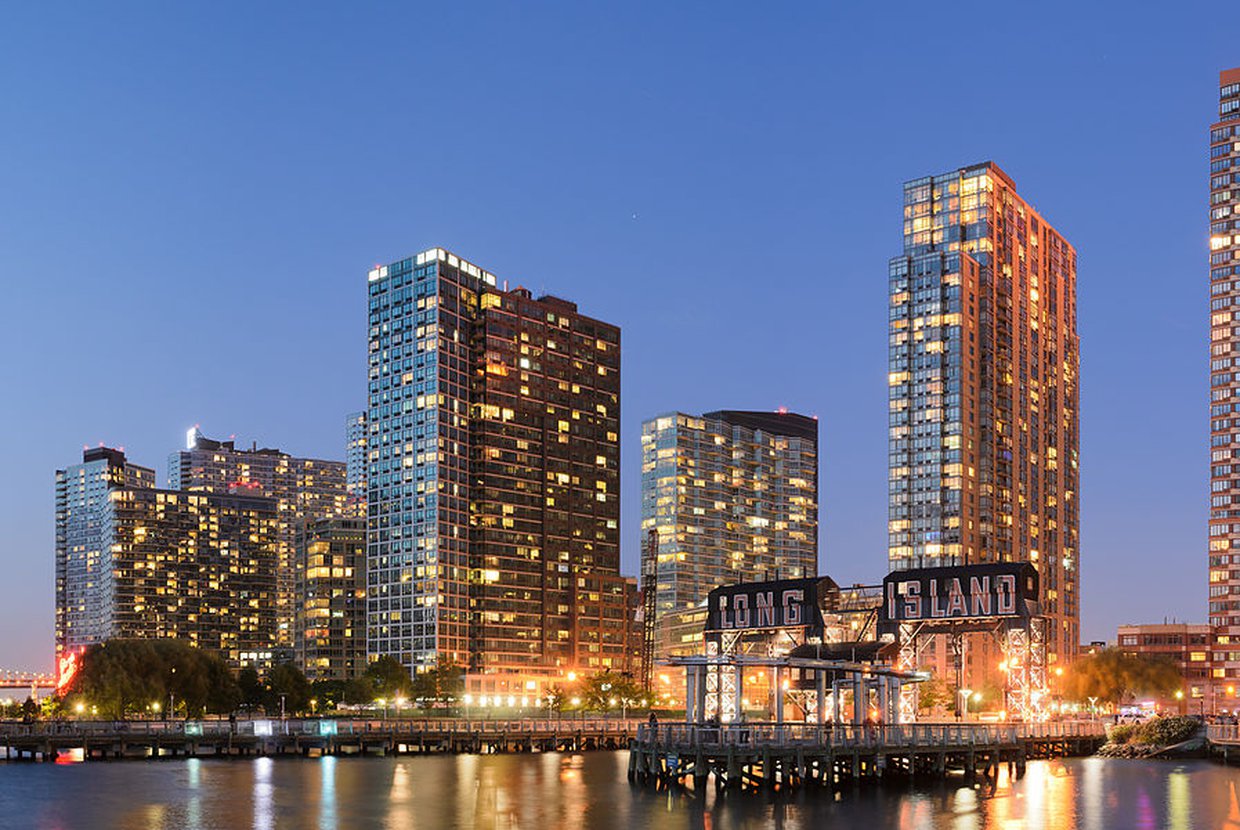 A nearly completed waterfront park at Hunters Point South in Queens not only offers countless amenities and sweeping waterfront views, but also has the ability to withstand major storms. This particularly resilient park spans 11 acres along the Long Island City waterfront, stretching from 50th Avenue to Newton Creek and to Second Street. Phase 1 of the park survived Hurricane Sandy when it was hit with a dangerous four-foot-high surge, and Phase 2 of the park is currently in progress with an equally strong design.
The park's Phase 1 was completed in 2013, and features numerous recreational amenities including a playground, a bikeway, basketball courts, and a dog run. Phase 2 includes an expansive overhang off the East River, outdoor fitness equipment, and a kayak launch. Its structure includes a barrier made of wetlands planted at the waterfront that are designed to withstand dangerous weather conditions. The native plantings span over an acre, and are used as an alternative to concrete bulkheads to protect the shoreline. Twice a day, the wetlands are flooded by the East River through a channel which travels through the park. Michael Manfredi, one of the park's architects, told The New York Times that when the park was initially designed in 2008, resiliency was not a top priority with many architectural designs at the time, and that "this park was radical in that it anticipated major storms."
The space consisted of wetlands two hundred years ago that were replaced by industrial structures long before the park's development. Some structures on the property included rail yards, the National Sugar Company refinery, and a Daily News printing plant. Queens Councilman Jimmy Van Bramer, who was a strong advocate of the park and played a crucial part in its creation, called the area a "no-mans land" once the industrial companies left. Bramer said that the entire area was overgrown and completely off-limits. After the city's bid to construct the Olympic Village on the space for the 2012 games fell through, the city planned to construct affordable housing on the site. Now, along with the park, five thousand units of housing are currently being developed across the area, and 60 percent will be designated as affordable housing. Along with residential space, the area will also have three public schools that are also under construction at present.
The finished park will feature winding paths which lead to the waterfront and offer sweeping views of the NYC skyline. Visitors can also experience beautiful views on the park's cantilevered overlook, which stretches 50 feet out over the wetlands and boasts panoramic views of Midtown Manhattan and the East River. Park-goers will not have to wait long to experience the finished park's beauty and enjoyable amenities, as it is expected to be complete before July 4.