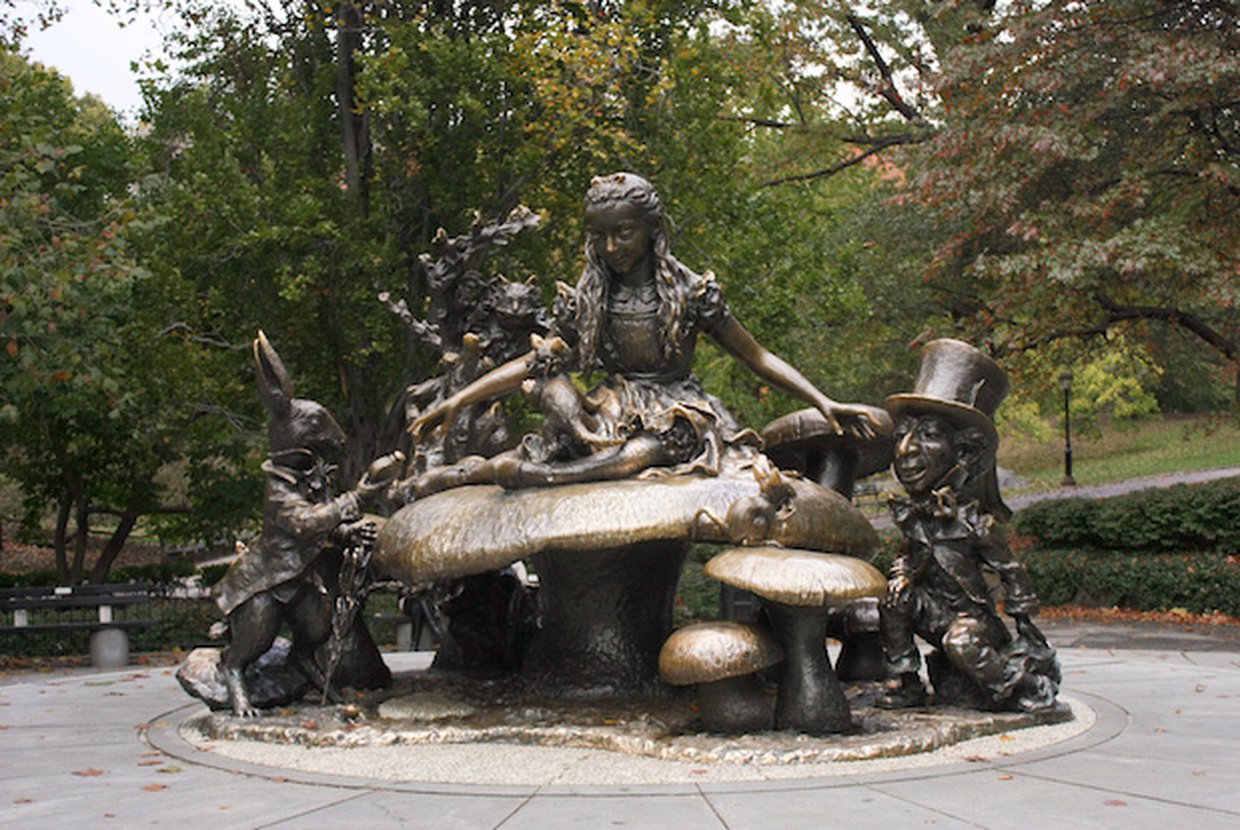 New York City parks are filled with statues and monuments that recognize the achievements of notable people who have helped make NYC the city it is today. There are more than 800 monuments across NYC public areas that honor individuals like NYC publishing giant Joseph Pulitzer, legendary musician Duke Ellington, and Danish sculptor Albert Thorvaldsen. Now, a panel has convened to ensure that new NYC monuments are recognizing another important group of individuals who have made a major impact on the city: women.
NYC First Lady Chirlane McCray, Deputy Mayor Alicia Glen, and the Department of Cultural Affairs are helming this effort, which has been dubbed "She Built NYC." The panel is calling on New Yorkers to submit their ideas for the best ways to honor historically significant women who have been deceased for at least 20 years, or major events involving women that happened at least 20 years ago.
"There are big gaps in our City's public art, with few statues of women, trans, and gender nonconforming people," said First Lady Chirlane McCray, quoted by Curbed. "The message that lack of representation sends is that these people have no value and did not make contributions to our city. This first step we are taking will help us more accurately show the diversity in the people who helped make New York City so great."
The city has budged $10 million toward making these new monuments a reality. Currently, 90 percent of the city's public monuments honor men. In Central Park, for example, there are 22 statues of men and just one statue of a woman - Alice in Wonderland.
"This is the day we finally start putting women where they belong — on pedestals," said deputy mayor Alicia Glen, quoted by The New York Daily News.
This initiative is following Mayor de Blasio's creation of a monument-review committee, which spent months last year reviewing monuments currently in place in NYC and determining whether they needed to be removed or revised. Only one monument was impacted as a result of this committee, a statue dedicated to J. Marion Sims who was a controversial physician who experimented on salves. The statue was moved from Fifth Avenue and 103rd Street in East Harlem to Green-Wood Cemetery in Brooklyn, where he is buried.
Nominations for the new monuments to honor influential NYC women can be submitted to women.nyc between now and August 1.