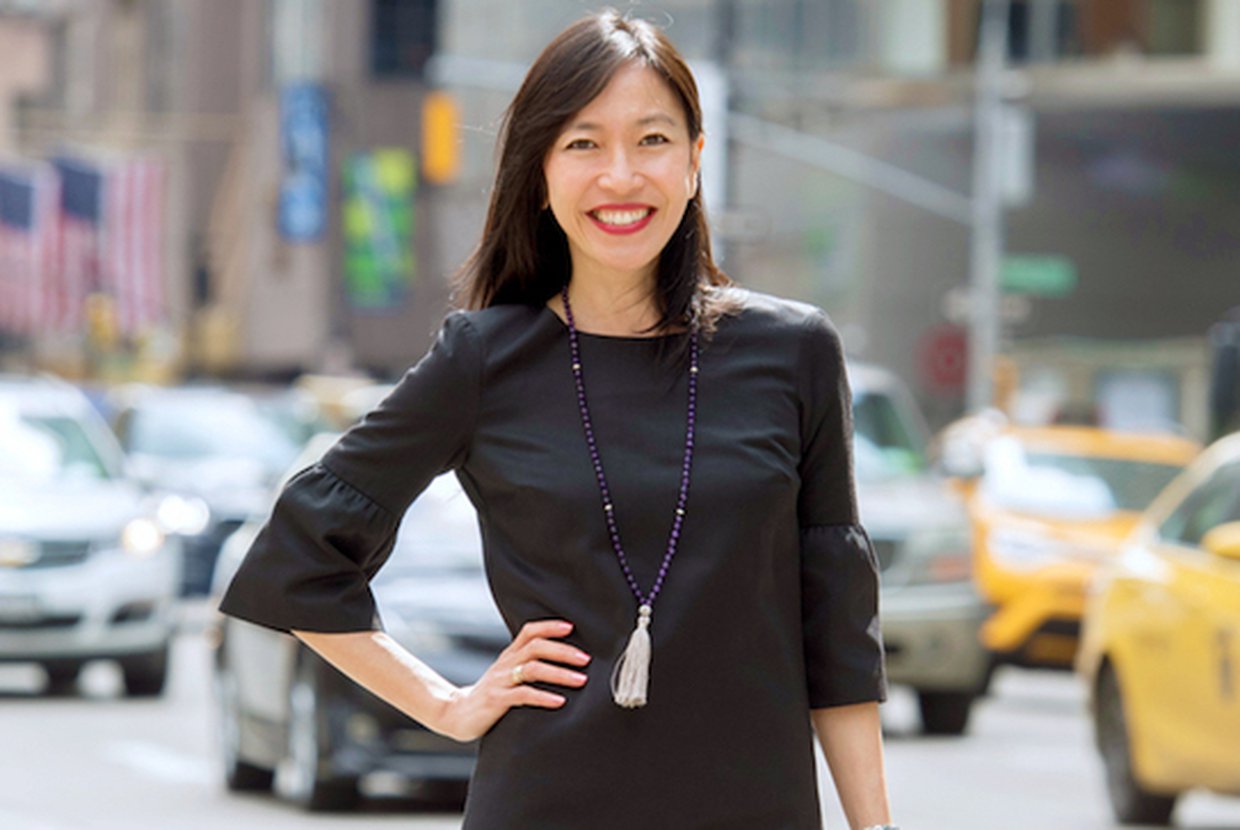 Elegran agent Susan Chan is a lifelong entrepreneur who spent her career building a successful graphic design and Feng Shui practice. She spent years working with brokers to help her Feng Shui clients find homes that best fitted their needs before entering the industry herself. We recently sat down with her to learn more about her interesting background and how she incorporates her Feng Shui expertise into the process of finding clients the right home.
Can you tell me a bit about your background?
I was born in Montreal and grew up in Queens and have lived in Paris, Mexico, and Colorado. I started my career in the beauty industry as a graphic designer and later launched a design studio in the Flatiron District where my team and I created graphics and sales events for clients like L'Oreal. Shortly after, I moved my focus to Feng Shui since I so loved working in physical spaces! After completing a 3-year Feng Shui certification course at the Open Center, I began working with clients both remotely and on-site, and I have now been working internationally with clients for over 10 years. I help clients ensure that the energy in their spaces is uplifted and flowing effortlessly, all while supporting their goals!
What inspired you to start a career in real estate?
Many of my Feng Shui clients contacted me before and while they were in the process of finding a new home and would ask me to work directly with their broker. They would send me floor plans and ask me questions about how to find the best properties and I would prep them with the right questions to ask their broker. Eventually, it just made sense to get my real estate license so I could directly help my clients throughout every step of the process. The earlier people incorporate Feng Shui into the real estate process, the better. From finding the right plot of land to determining how a home will be built to imagining what you want to create within your home, the earlier you use Feng Shui, the better.
What led you to Elegran?
Having been a business owner for most of my adult life, I understand how important it is to build strong relationships and remain in contact with my clients. Also having come from graphics, technology was important to me. I wanted to work with a company that was on the cutting edge of technology with a robust client relationship management system and Elegran was the perfect fit. Also, everyone here is awesome!
What is your favorite part of the industry?
My favorite part of the industry is meeting so many different types of people and getting the opportunity to help them with their real estate needs. It's such a gift when you see your client's face light up when they walk into their "perfect" home. Also one of my favorite past times is walking around NYC, so as a real estate agent I'm able to explore the endless properties in New York, which is something that not everyone is lucky enough to see.
Can you tell me about a recent successful deal?
I was working with a couple who had recently experienced a lot of change. They had gotten married, moved to New York, both started new jobs, and I found them an apartment - all within 30 days. It was really lovely to be able to help them find a new home so quickly since I felt as though I was helping them begin a new chapter in their lives.
What would your ideal NYC apartment be like?
My ideal apartment would have lots of sunlight and be located on a quiet street, ideally somewhere in downtown Manhattan. I would have dedicated spaces for meditation and yoga. And the biggest NYC dream - I'd have a walkable commute so I could avoid the subway!
What qualities do you possess that help you to be a successful agent?
I'm very service-oriented, sincerely curious about people and want to hear what they are looking to achieve in life. I am very good at reading between the lines and am tireless when it comes to finding solutions to help people get what they want - and in this instance, it's a home!
What are your favorite areas of NYC?
I love Harlem, downtown Manhattan - Nolita, Lower East Side, and the West and East Villages. I love that many of these areas still possess a lot of the qualities and characteristics of classic New York, which is something I really appreciate as someone who grew up in the city.
Do you have any advice for first time NYC homebuyers?
A first-time buyer or renter in NYC should first envision how they want to use their new space and what they want to feel when they're in it before they actually start looking for apartments. This way, when they begin touring homes they can see if they're experiencing these feelings and learn to trust their gut. Also, if they see something they love they should jump on it. The NYC real estate market moves so fast - a great apartment will be snapped up in a heartbeat.