Roosevelt Island is Transforming into a Tech and Residential Powerhouse
Laura Schier
| June 06, 2018 | Published in
Neighborhood News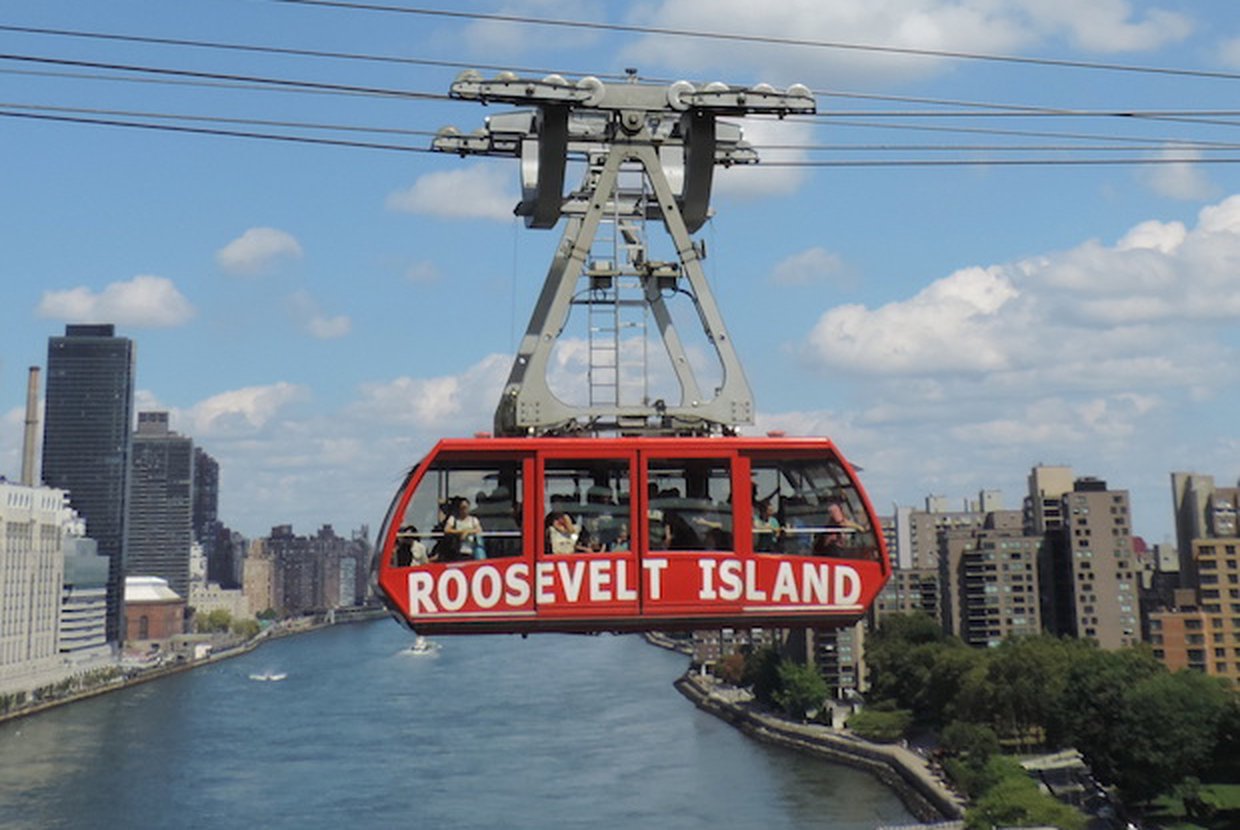 In 1998, Hudson and Related Companies stuck a deal to build a gorgeous nine building residential complex on Roosevelt Island called Riverwalk, and this small neighborhood has been undergoing what Hudson President David Kramer calls a "methodical evolution," ever since. Over the last few years, the island has rapidly transformed from a mainly suburban area to what may soon become the center of "all things tech."
Along with Riverwalk, numerous other developments and upgrades have contributed to the evolution of Roosevelt Island. These include the complete redevelopment of a retail strip on Main Street, the addition of a ferry service to the island last summer, and Franklin D. Roosevelt Four Freedoms Park, which opened in 2012.
A particularly significant addition to the island is the first phase of Cornell Tech's 2.1 million-square-foot campus, which opened in the fall of 2017. And with the rise of the campus came the rise of real estate; that same fall, a condominium at Related and Hudson's 415 Main Street set a record for the island when it sold for $1.87 million. The prices on rentals and condominiums on the island today "are well beyond our wildest expectations a couple of years ago," according to Kramer. The area is expected to see an increase of up to nearly one million square feet in development by 2020 with the completion of Cornell Tech's campus and Hudson and Related's newest apartment building at Riverwalk, which will be the development companies' eighth residential tower.
Joshua Eisenberg, an executive vice president at property management firm Urban American, told The Real Deal that the Cornell Tech campus is only half built, but the island will soon see more jobs and new students. If those students decide to stay in the neighborhood, Roosevelt Island may become home to a host of tech companies and entrepreneurs.
Real estate on Roosevelt Island has been on the rise for some time and has grown significantly with the increases in developments. Roosevelt Island still has a large supply of rent-stabilized housing, but has recently been greeted with the rise of real estate values and incomes. According to the most recent data from the American Community Survey, median income on the island has risen dramatically from $49,976 in 2000 to $86,483 in 2016, which can be compared to a median income of $55,191 across NYC. Similarly, median real estate prices have experienced a significant increase. Data from Attom Data Solutions, a real estate information provider, showed that the median home sale price on Roosevelt Island rose over $1 million in 2016. And compared to the decrease in the median rental price citywide, rents on Roosevelt Island rose to $2,990 in 2017, a rise of 3 percent prices in 2016.
If you're interested in being a part of this rapidly changing neighborhood, view Elegran's Roosevelt Island apartment listings. Now is a better time than ever to move to this evolving area, since the Manhattan Park Pool Club on Roosevelt Island recently debuted a candy-colored waterfront pool from artist Technodrome1 and design team K&Co and Pliskin Architecture.