The Priciest Penthouse at 443 Greenwich Has a New Owner
Laura Schier
| June 20, 2018 | Published in
Real Estate Market Trends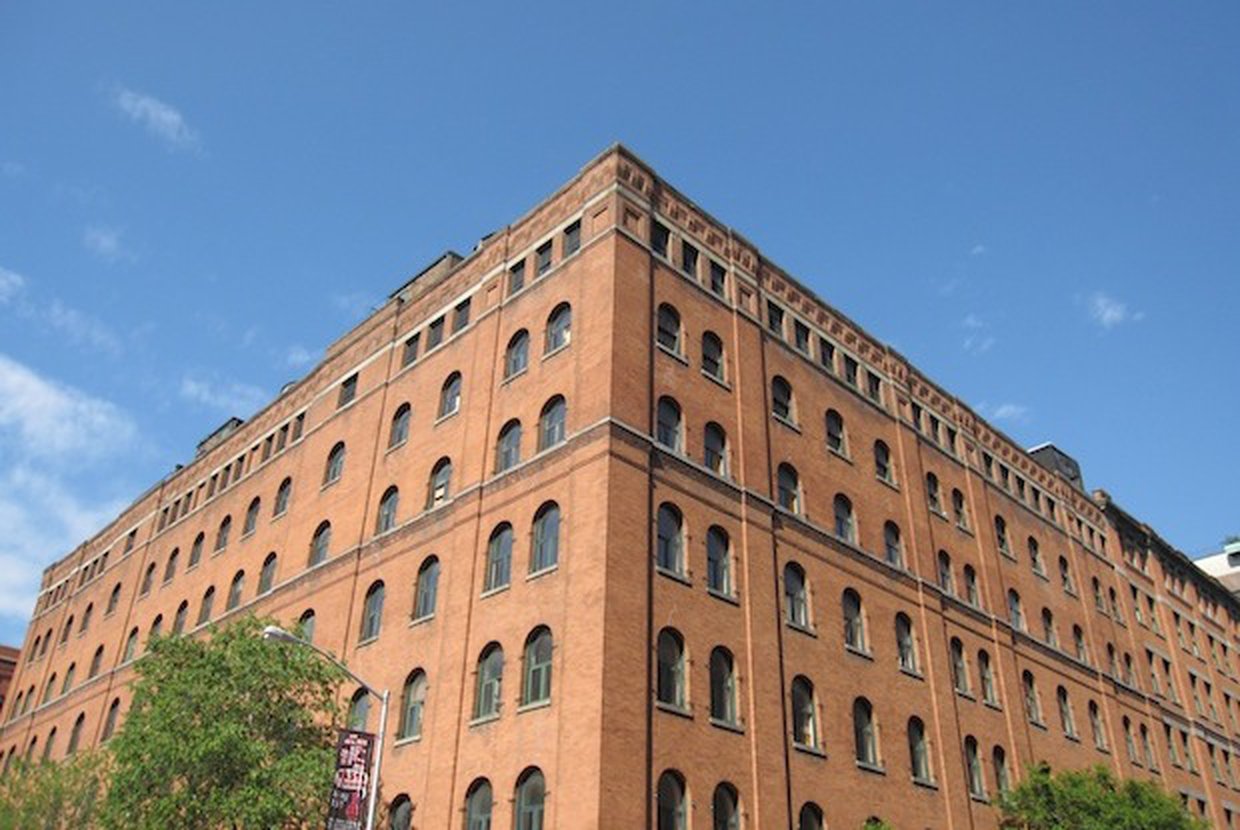 The priciest penthouse at 443 Greenwich Street, Penthouse A, has officially sold to serial tech entrepreneur Marc Lore, who runs Walmart's U.S. e-commerce business. Lore got a significant discount on the penthouse, and closed the deal at a surprisingly lower price than expected for the luxury pad. The final sale price was approximately $43.79 million, a big drop from the original asking price of $58 million.
The penthouse is located in the heart of Tribeca and consists of 8,569 square feet of space, with five bedrooms, a private outdoor terrace, and rustic wood beams. Other apartment features include a private elevator entrance, outdoor pool, and 41-foot-long living room, according to StreetEasy. When the apartment entered contract in April, it was expected to break the record for the most expensive sale in downtown Manhattan. The previous record sale, at Walker Tower, was surpassed earlier in June by several apartments at The Getty in Chelsea that sold for $59 million. Penthouse A's final selling price was also unable to break the record of the most expensive apartment sold at 443 Greenwich. Penthouse H still holds the title; the 8,900-square-foot triplex with five bedrooms and a 3,246 square foot terrace (including a plunge pool and kitchen) sold for $44 million in 2017.
Lore bought Penthouse A through a limited liability company, which closed the deal in late April. Along with the penthouse, Lore also purchased two parking spots located inside the building. The top Walmart executive founded Diapers.com, created in 2005 and sold to Amazon for $545 million in 2010, and Jet.com, an e-commerce site that sold to Walmart for an estimated $3.3 billion in 2016. Lore is also the president and CEO of Walmart's e-commerce division, and has lead the acquisition of various companies such as retailers ModCloth and Bonobos, along with launching an in-house startup company. In closing the deal to Penthouse A, Lore was represented by Erin Boisson Aries of Christie's International Real Estate. Cantor Pecorella, a new development marketing firm, represented the developer, Nathan Berman's MetroLoft Management.
Once a former book bindery, 443 Greenwich has acquired various celebrity residents over the past several years. Some notable owners include Jennifer Lawrence, Harry Styles, Jake Gyllenhaal, and Meg Ryan. Building amenities include a roof terrace, fitness center, 71-foot indoor pool, children's playroom, temperature-controlled wine cellar, and a parking lot complete with electric charging stations located underneath the building.